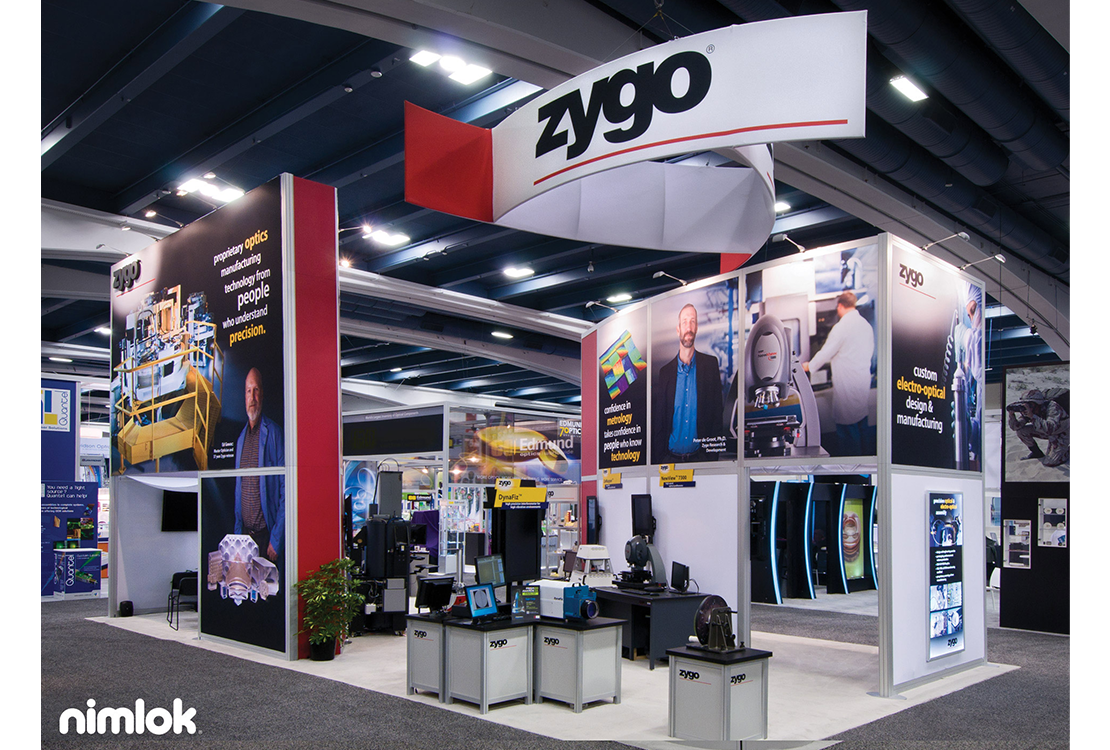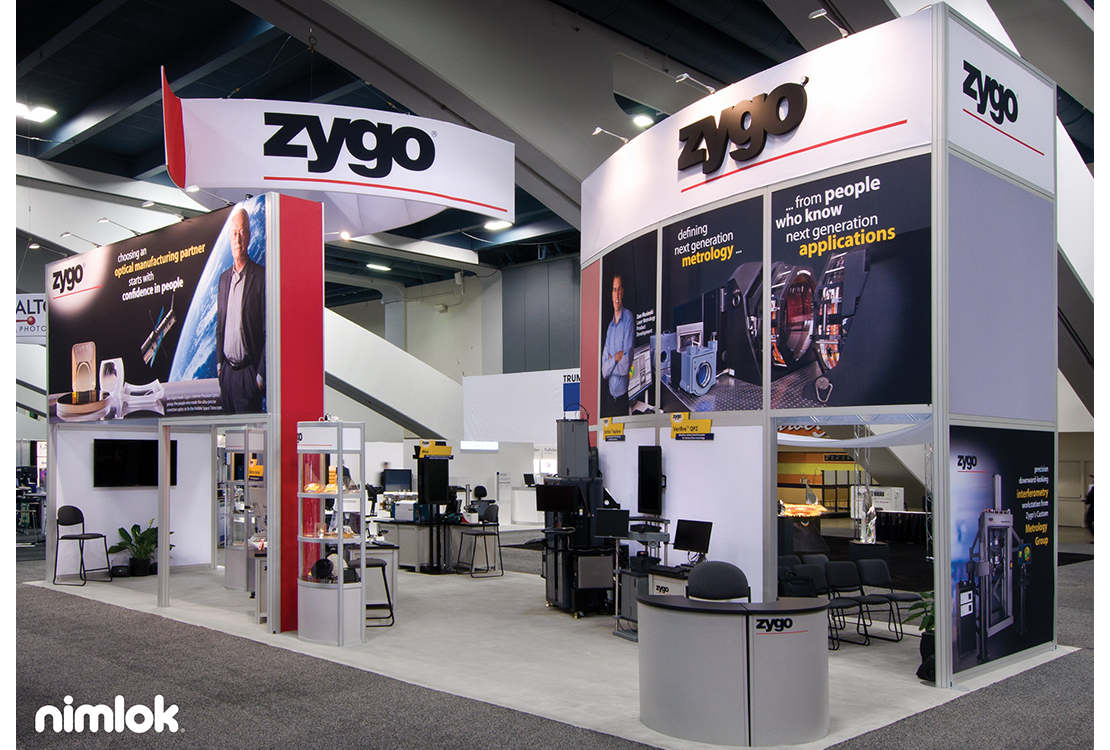 Client's Comments

"We sought a modular solution that would have a custom feel, monumentality and flexibility in configuration. Of the six companies proposing, only Nimlok's concept met all three needs. With the new booth, we nearly doubled our leads at our biggest show, year over year. Show staff, customers and competitors all complimented us."
Edgar Schrock, Zygo Marketing Communications Manager
Design Challenge
Zygo is a worldwide supplier of optical metrology instruments, high precision optical components and complex electro-optical systems. Zygo wanted a large scale exhibit with a custom look and feel to outshine their competitors on the trade show floor. Their challenge was achieving a monumental design while remaining versatile enough for easy setup and reconfiguration for multiple shows.
Design Solution
Nimlok met Zygo's primary needs of flexibility, custom style and impressive stature with a 20'x40' custom modular exhibit. The large scale modular design allowed for easy setup and reconfiguration, providing the flexibility Zygo needed and the custom look they desired. The design focused on the Zygo brand with high quality graphics and a custom tension fabric hanging structure. The design also incorporated meeting and storage space for a smooth running exhibiting experience. Zygo's sleek booth received a large amount of attention on the trade show floor and resulted in a substantial increase in leads.