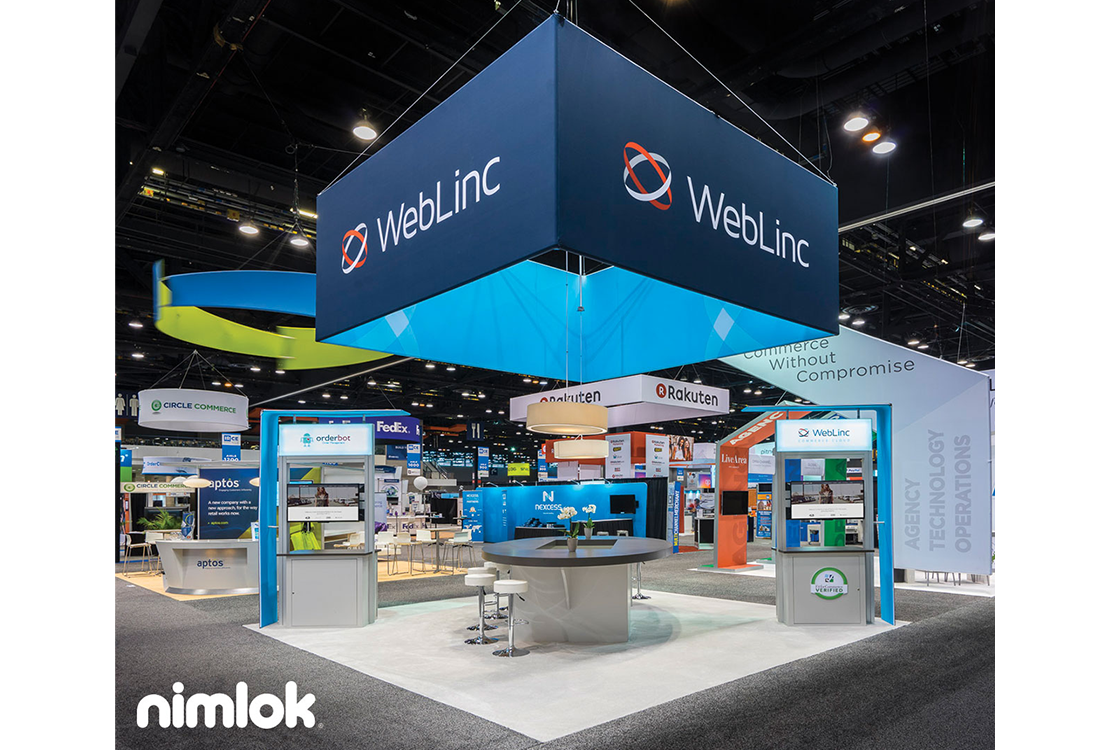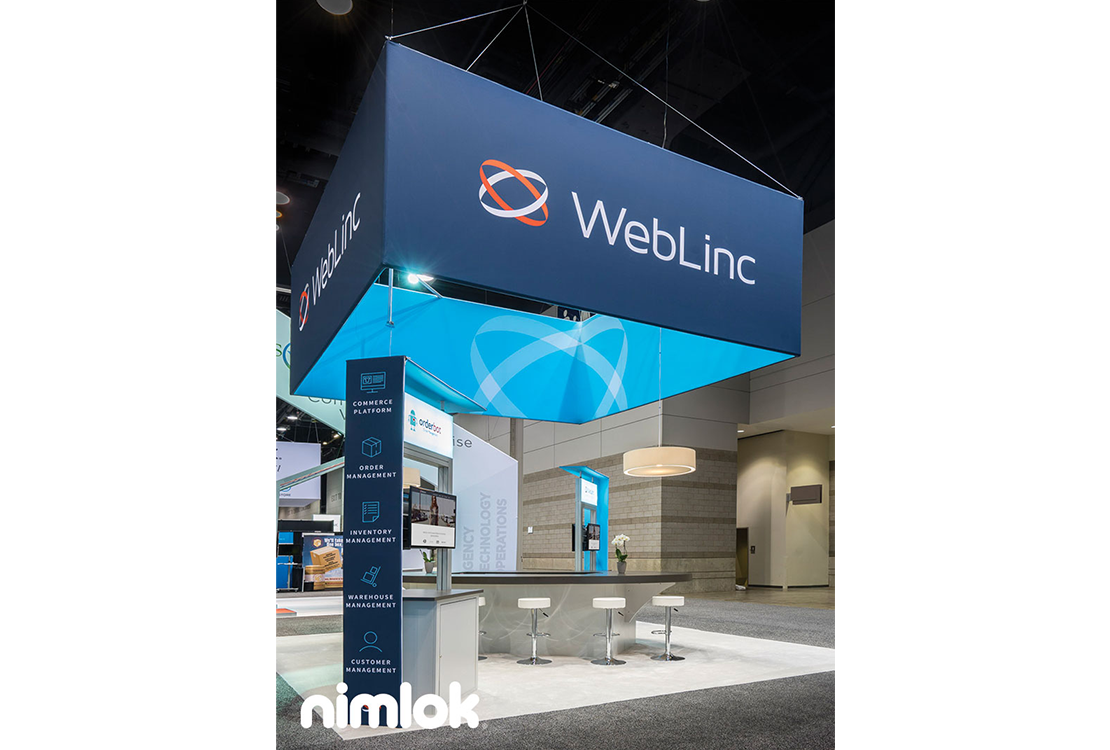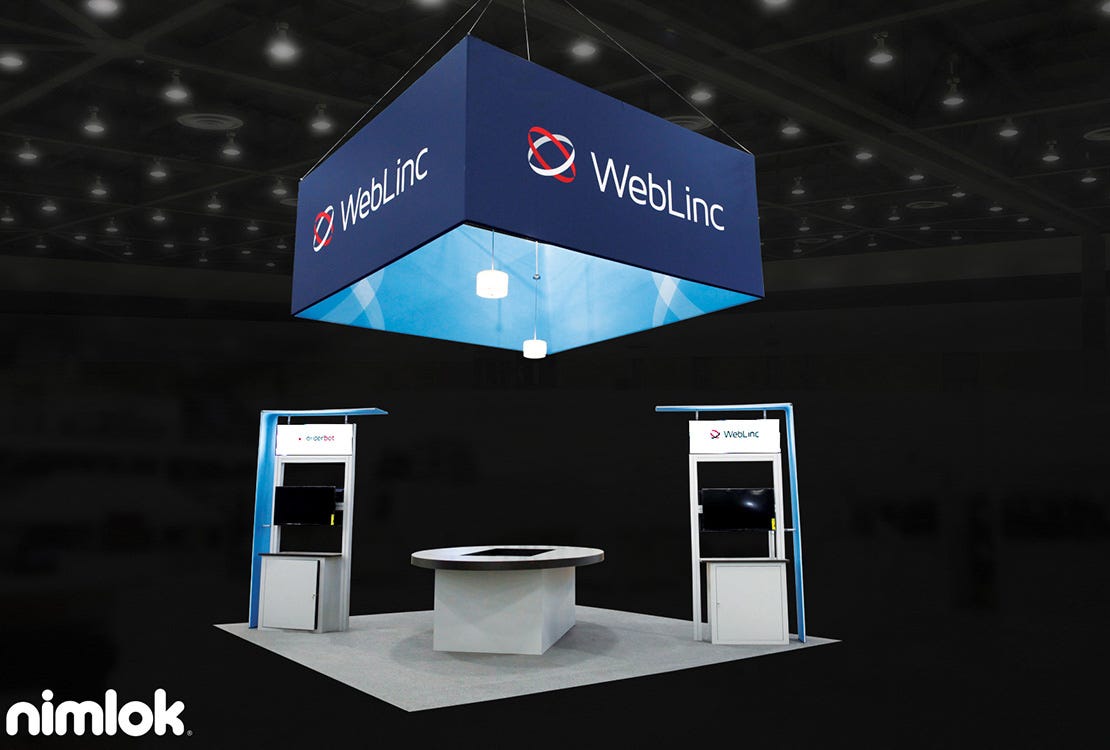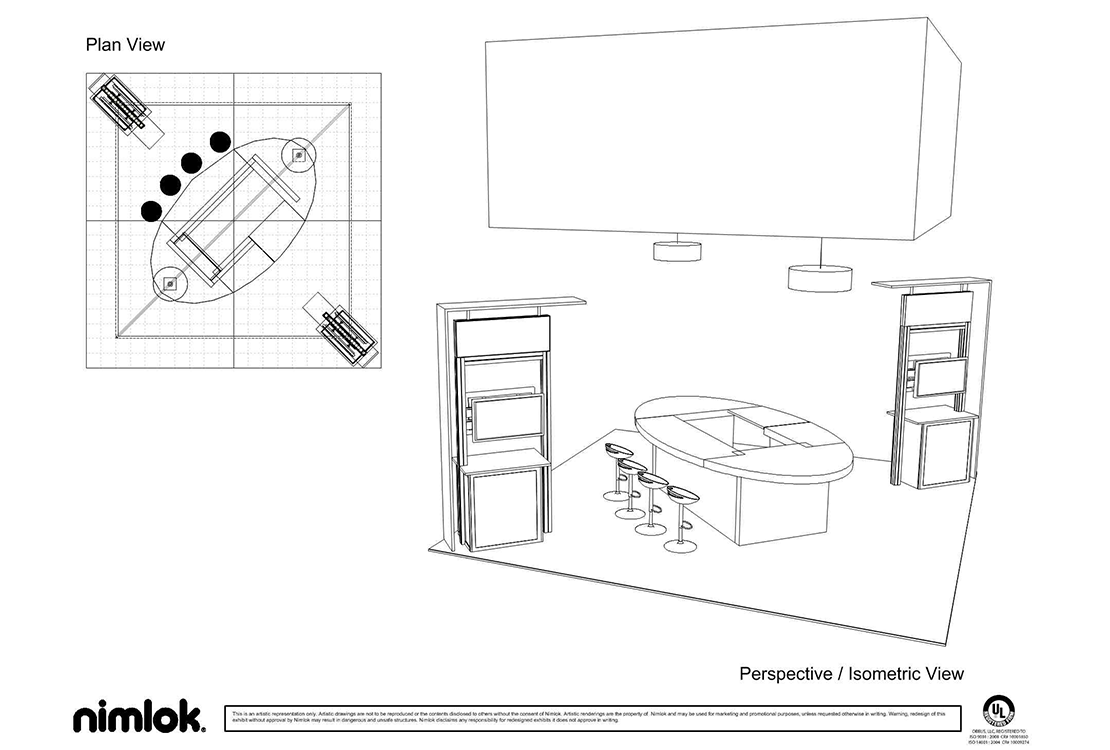 Client's Comments

"At Nimlok Chicago, everything we do is oriented around providing our clients with exhibit solutions tailored specifically to their needs. We delivered WebLinc a design that not only met their show requirements, but also elevated their brand on the busy show floor."
Sandra Matel, Marketing Coordinator, Nimlok Chicago
Design Challenge
WebLinc is a commerce platform and services provider specializing in product, content and customer management for omnichannel online retailers. For the 2016 Internet Retailer Conference & Exhibition (IRCE) show in Chicago, WebLinc needed for a custom exhibit solution featuring scalable design components to elevate their brand, highlight the company's commerce capabilities and provide a space for booth staffers and prospects to meet for in-person sales consultations.
Design Solution
WebLinc partnered with Nimlok Chicago to design and build an attention-grabbing 20' x 20' custom island exhibit for the 2016 IRCE show. With scalability in mind, Nimlok Chicago designed two freestanding multimedia kiosks that could be positioned and repositioned in the exhibit space, offering WebLinc flexibility in the layout of their exhibit from show to show. The kiosks were accented by L-shaped fabric canopies and featured monitor mounts that played multimedia presentations to educate visitors on WebLinc's capabilities. To elevate the WebLinc brand, a large hanging sign adorned with brilliant fabric graphics projected the company's logo to attendees. Finally, a table with a center cutout was placed in the center of the exhibit and featured a bar hinge for easy access, helped WebLinc's staff meet with prospects in a casual environment on the show floor. Nimlok Chicago not only delivered a stylish and functional exhibit to WebLinc, they also provided an exhibit solution designed to grow with the brand and their evolving needs over time.