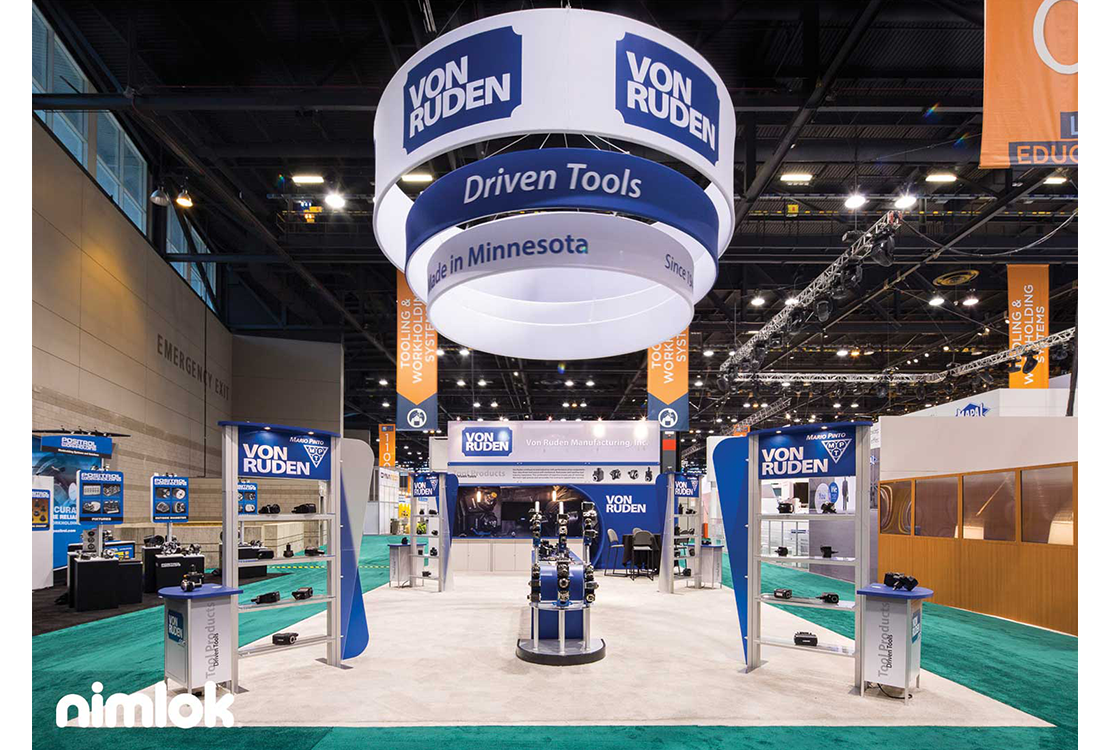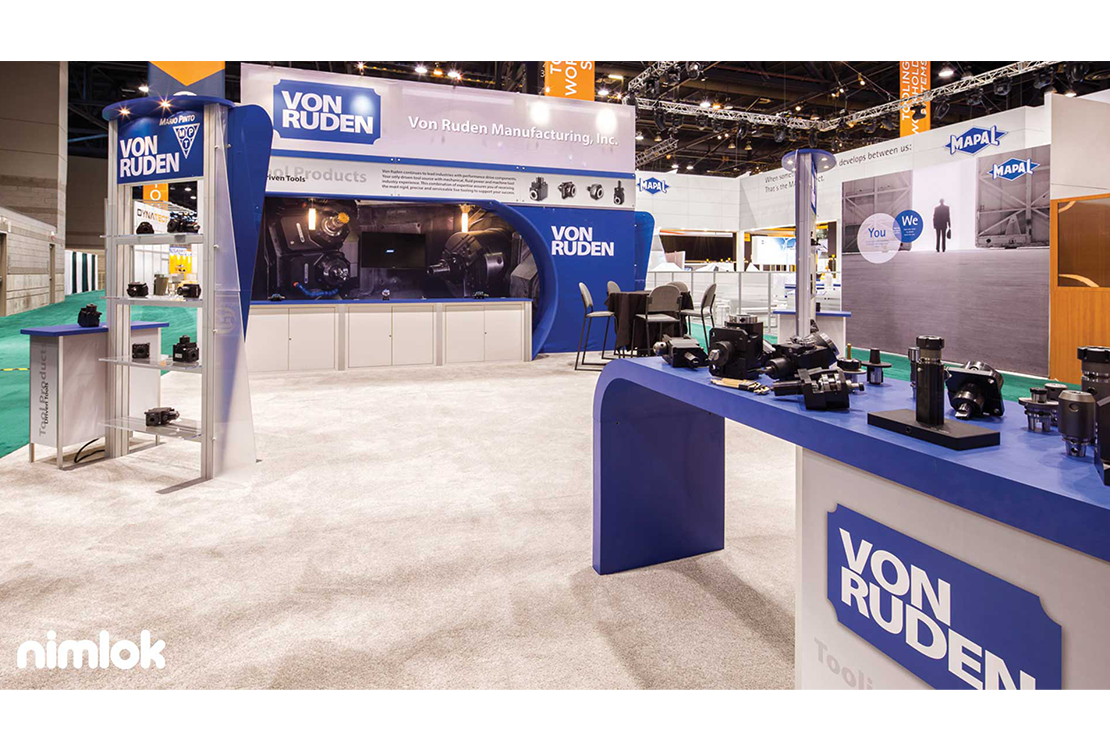 Client's Comments

"We knew our project was going to present unique design challenges, so when it came to selecting our trade show supplier we went with one we could trust to get the job done. Nimlok North never wavered from our vision. They worked tirelessly to create an exhibit that found an imaginative balance between old and new school design esthetics without sacrificing space or going over budget. Planning for a trade show can be exhausting – but the reward of successfully exhibiting is well worth it, and Nimlok North helped us with that."
Brandon Anderson President, Von Ruden Manufacturing
Design Challenge
Von Ruden manufactures and distributes hydraulic motors, brakes, gear boxes and related accessories. They came to Nimlok North for an updated booth design that highlighted their current brand image for the 2014 International Machine Technology Show in Chicago. Von Ruden's objectives were twofold: make products the stars of the show, and increase brand presence on the show floor.
Design Solution
Nimlok North designed and built a custom modular 20' x 40' island exhibit to help Von Ruden achieve their trade show goals. To help modernize Von Ruden's exhibit, a rotating hanging fabric structure was suspended above the center of the exhibit space, giving their brand 360-degree visibility across the show floor. Spotlit product shelving and counters strategically placed in all four corners of the exhibit kept Von Ruden's products front and center. Finally, a table and chair set near a tension fabric backwall provided a quiet space for one-on-one meetings with prospects and clients alike. Nimlok North was able to help Von Ruden increase their brand's presence and made their products the center of attention at IMTS 2014.