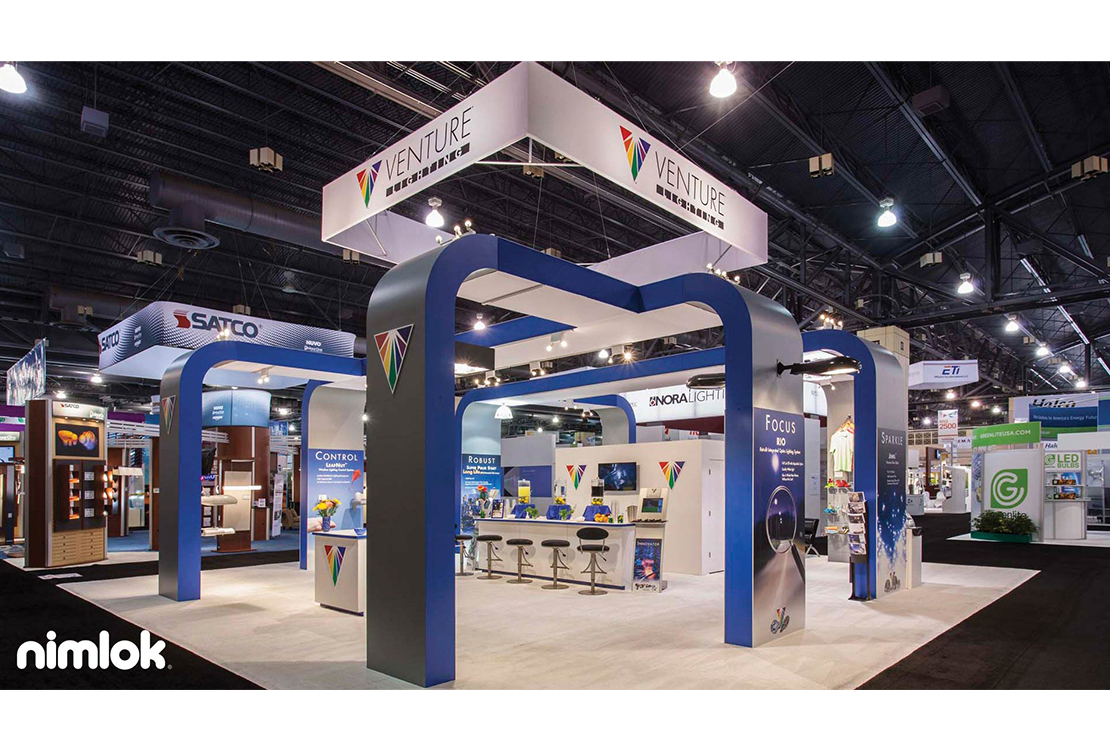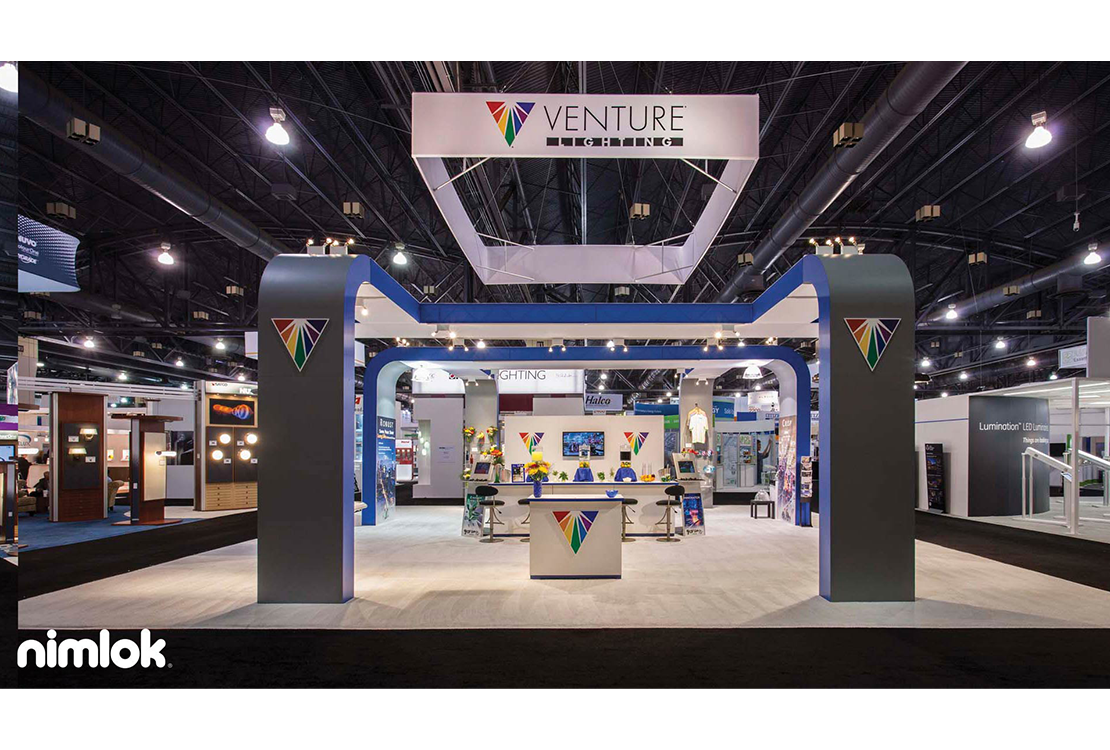 Client's Comments

"Working with the team at Rogers, we were able to establish the concept of what our overall goals were for a new booth design. They formulated several options that met our goals, and we decided on the design that was fresh and bold with a cutting edge look. It was equally important for both the optical criteria and functional flexibility needs to be fulfilled, and The Rogers Company exceeded our expectations."
Julie Byrne, Manager of Sales, Training & Development
Design Challenge
Venture Lighting® is the fastest growing metal halide lighting company in the world. As they strive to be on the forefront of technology and innovation, they regularly update their trade show exhibit to reflect that commitment. With product offerings that are constantly evolving, Venture needed an exhibit that provided the flexibility to adjust product displays from show-to-show. In addition to display variety, the company also needed layout flexibility to adapt to a variety of spaces and sizes for the wide range of events they attend throughout the year.
Design Solution
Venture Lighting teamed up with Nimlok® partner, The Rogers Company™, to create an exhibit with innovative aesthetics that was still flexible and reconfigurable in design. The Rogers Company designed a 40-foot by 40-foot custom display that was as inventive as Venture Lighting's brand. Dramatic curved arches over the booth space created a modern look while providing the infrastructure that Venture needed to dynamically display their lighting solutions. Progressive technology was integrated throughout the exhibit to showcase the vivid lighting, provide additional branding on LCD television screens and offer phone charging stations to guests. Ideal for multiple sizes and types of events, the design of the custom exhibit will allow Venture Lighting to arrange the setup to meet their needs in each specific environment. The open layout allows for dazzling product display, an effectual demo space and a welcoming hospitality area. The Roger's Company created a custom exhibit that fulfilled Venture Lighting's needs while providing them with a versatile display that strongly reflected their brand marketing goals.