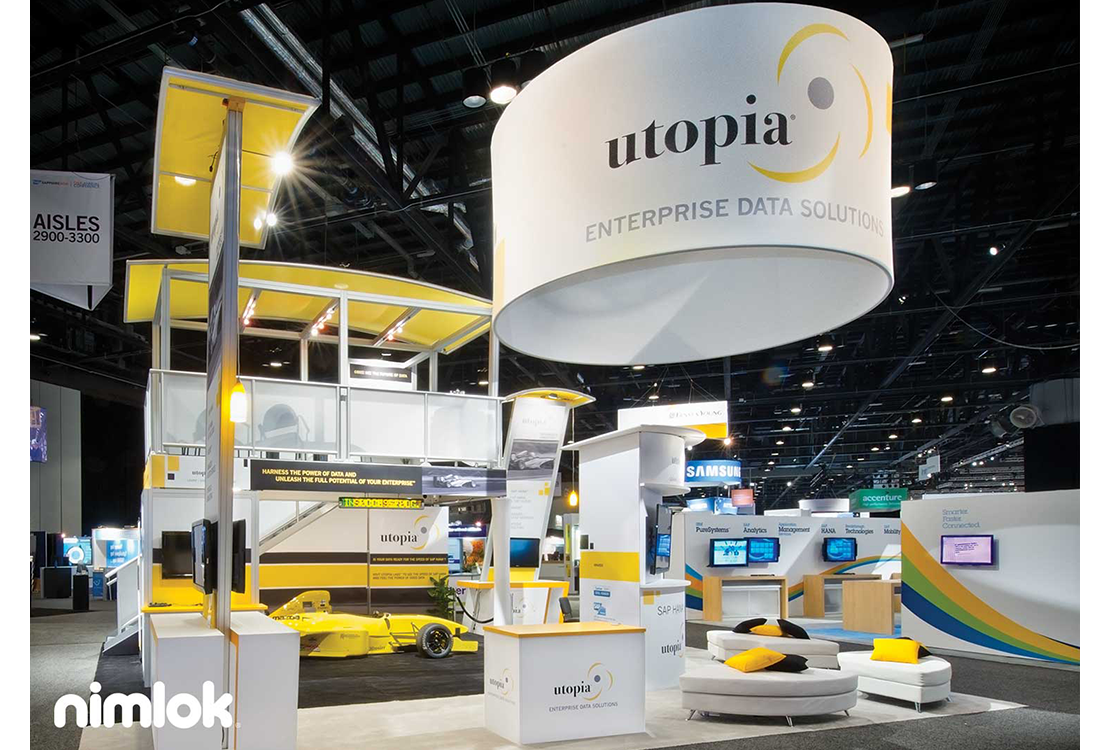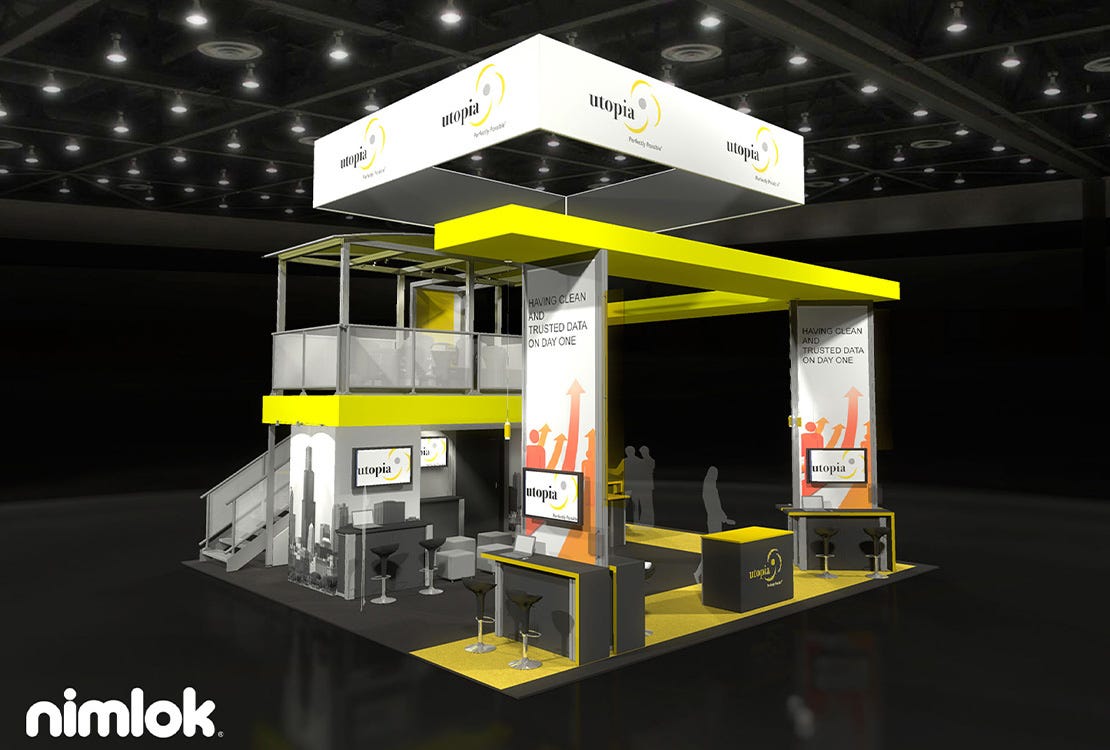 Client's Comments

"Nimlok Chicago is a very flexible and easy to work with organization. They go the extra mile to help you achieve your goals and make your investment the best it can possibly be. Since we have a relationship already, Nimlok knew our company and how it functions. They listened to our needs based off of our smaller booth and were able to accommodate our requests."
JoDee Hale-Schmid, Utopia Global Marketing Manager
Design Challenge
Utopia, Inc. is a global leader in Enterprise Data Solutions. Their goal was to create an impact at the Sapphire Now 2012 by creating a bigger and bolder custom trade show exhibit. This was achieved by strategically integrating their brand through custom elements and a fun Indy Car showcase display.
Design Solution
Nimlok designed and built a custom 30'x 30' island trade show exhibit featuring an open design with space for seating and a second level private meeting space. An oversized 9' x 20' diameter rotating hanging structure displayed company branding visible above surrounding exhibits. Three double-sided angled kiosks, unique custom curved storage units and display tickers with targeted messaging helped to achieve a sleek and modern design. Coupled with dynamic pendant lighting fixtures to create maximum impact, Utopia stood out among their competitors on the trade show floor, and were able to reconfigure their pre-existing booth design to adapt to their evolving needs.