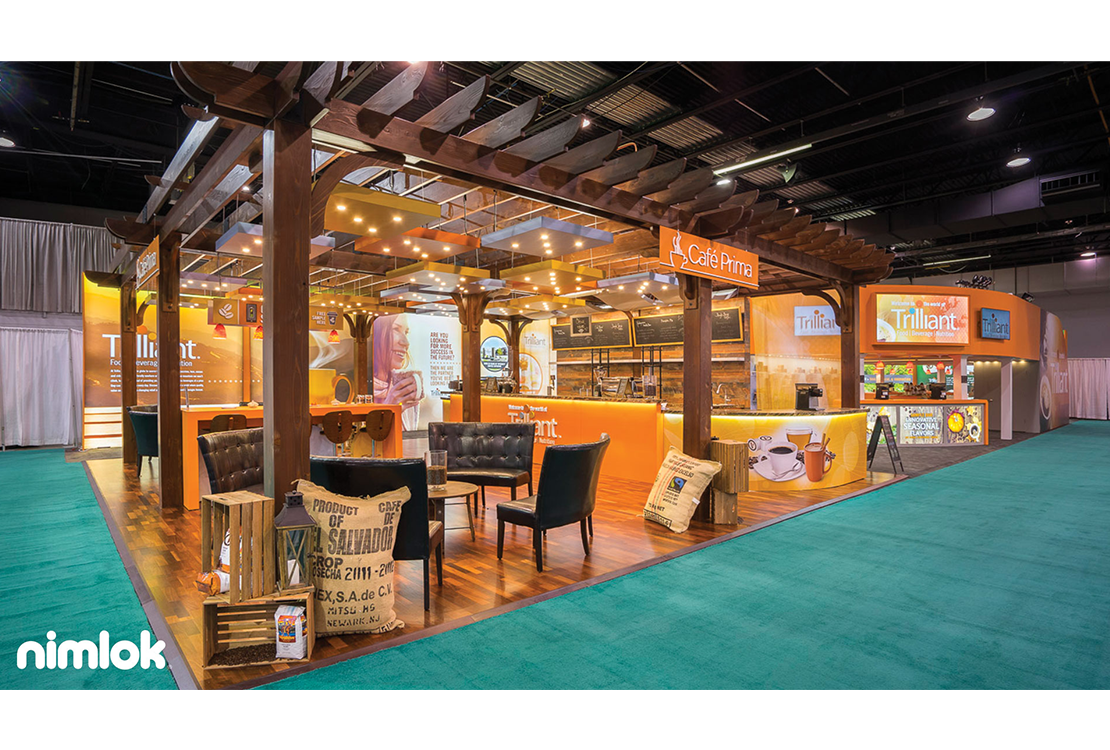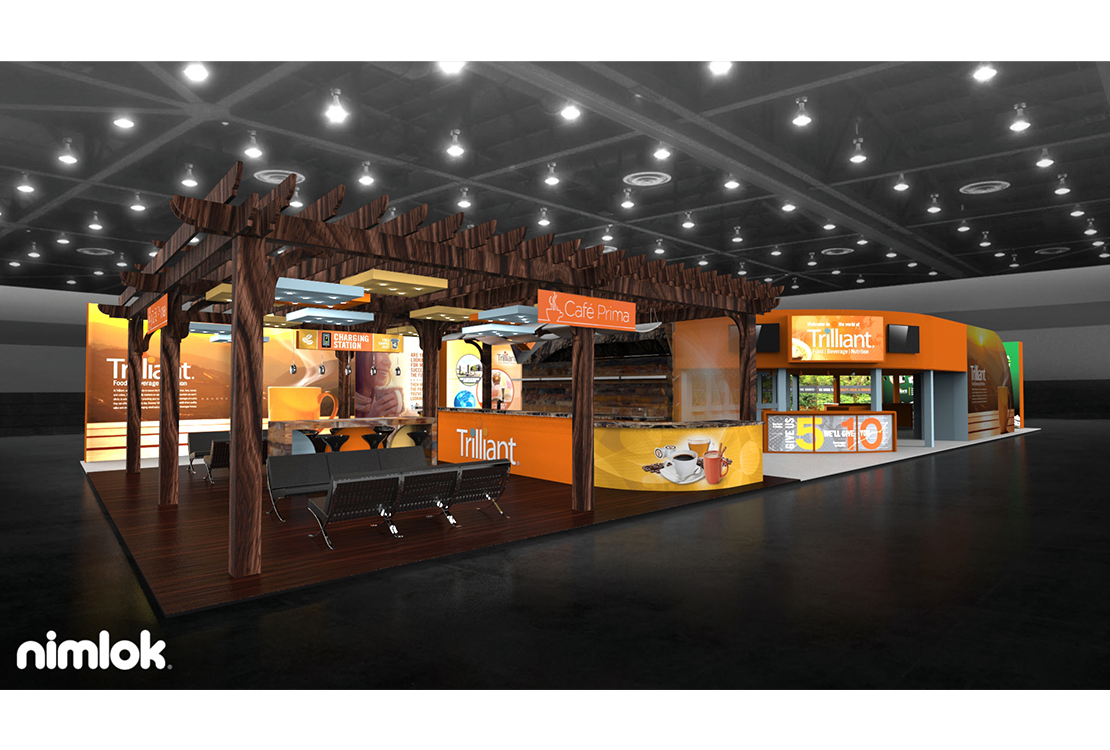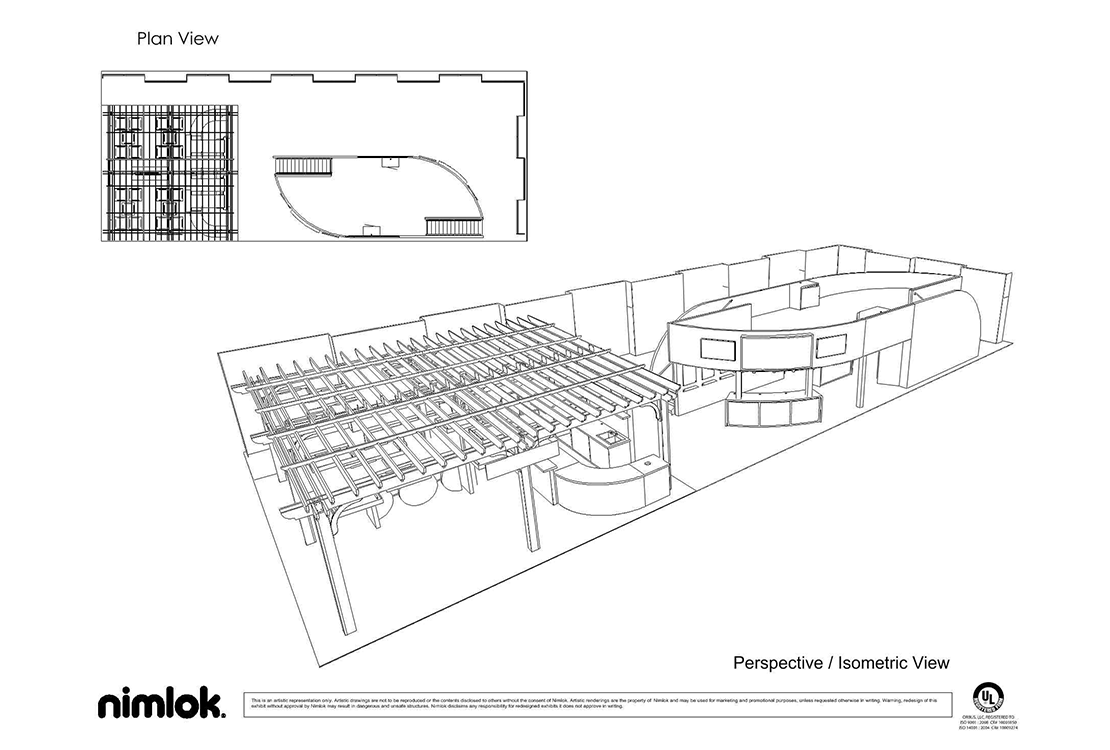 Client's Comments

"We see ourselves as a brand-building partner to our clients. When Trilliant's trade show marketing needs grew, our concepts on how to meet them did as well. We helped Trilliant expand upon their exhibit with innovative design, creative layout and stylish design elements that far exceeded their expectations."
Brian Aikman, President, Nimlok Cincinnati
Design Challenge
Trilliant Food & Nutrition is a Wisconsin-based food and beverage manufacturer specializing in coffee roasting, single-serve cup manufacturing, flavor matching and private label food and beverage manufacturing. Nimlok Cincinnati designed a 20' x 50' exhibit for Trilliant's exhibition at the Private Label Manufacturers Association Show in 2014. Due to the success of the show, Trilliant looked to double its exhibit space at the show in 2015. Nimlok Cincinnati was tasked with creating a high-impact exhibit that combined existing booth assets with new display and style elements. The 2015 exhibit needed additional room for branded messaging, an open layout for anticipated increases in booth traffic, extra meeting spaces for attendee booth staff interaction and product display and sampling areas.
Design Solution
Nimlok Cincinnati collaborated with Trilliant to design a 40' x 100' exhibit that incorporated their 20' x 50' double-deck exhibit structure. An extrusion-based fabric graphic backwall was added to the incumbent structure to surround the perimeter of the exhibit, maximizing branded imagery and messaging. Areas of the exhibit were left open to accommodate increased attendee traffic and to give Trilliant's booth staff the opportunity to engage with visitors in a casual setting. Finally, a stylish, custom-built wooden pagoda housed a beverage bar, which was built using laminate paneled wooded custom counters. The coffee bar was the highlight of the new exhibit, serving as a practical space for product sampling and engagement while visually communicating brand quality and atmosphere. Nimlok Cincinnati was able to expand upon an existing island exhibit to help Trilliant make a huge impact at the 2015 PLMA show.