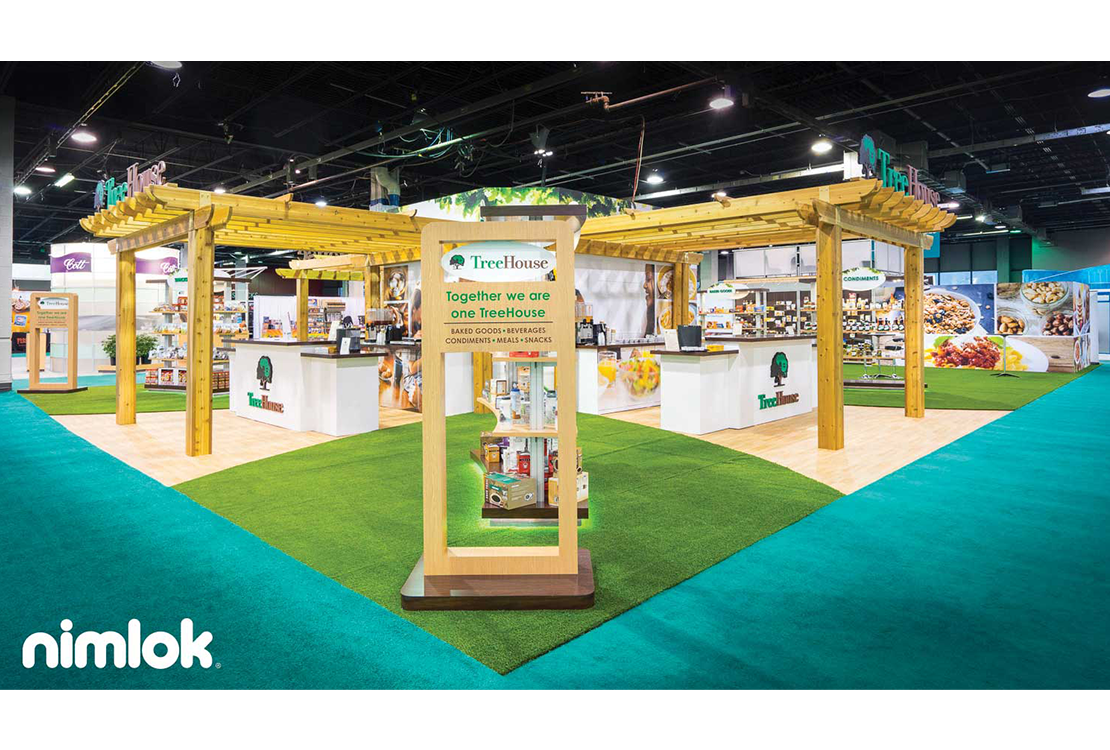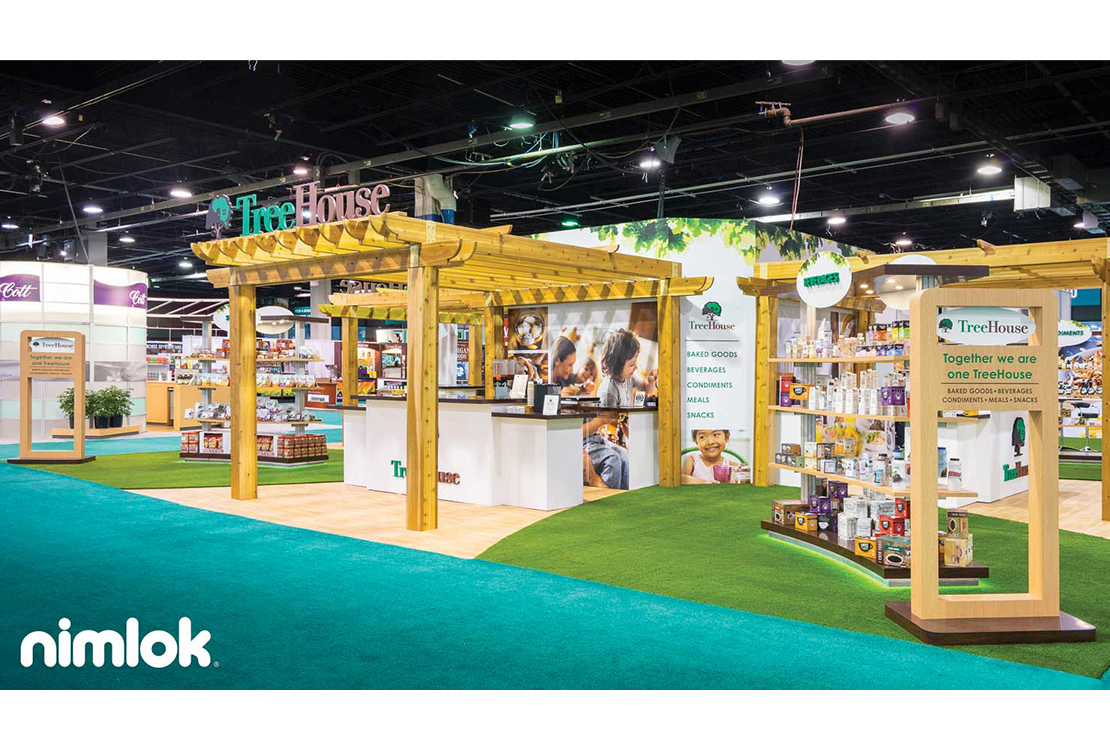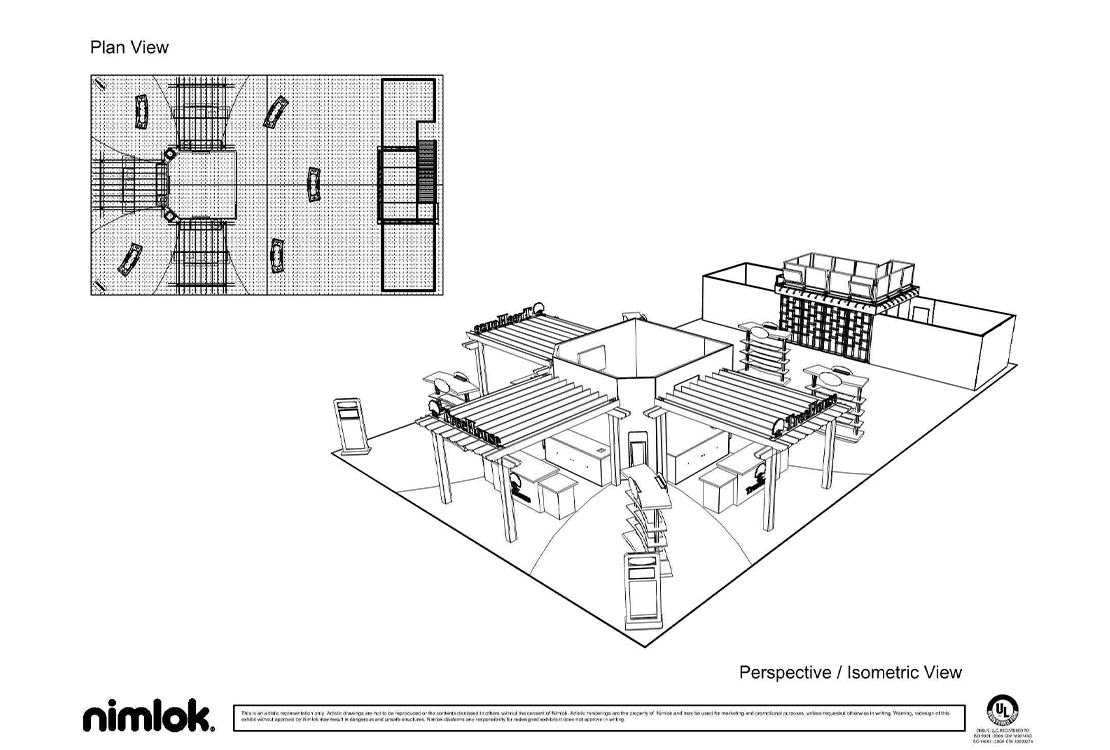 Client's Comments

"We selected Nimlok Cincinnati because they have the best creative and overall execution capabilities and amazing onsite support."
- Tammy Gianfortune, Senior Vice President Marketing, TreeHouse Foods
Design Challenge
TreeHouse Foods provides private label food and beverage offerings to retail grocery and food-away-from-home customers across North America. 

For the 2016 Private Label Manufactures Association Show (PLMA), TreeHouse Foods wanted to present its brand as an industry innovator to customers, employees and investors and needed an exhibit solution that would to help communicate their status as a private label food manufacturing leader. 

In addition to projecting its industry leading status, TreeHouse Foods also needed space for private client consultations and investor meetings and product display and demonstration areas.
Design Solution
TreeHouse Foods partnered with experienced Nimlok dealer, Nimlok Cincinnati, to design and build an extraordinary 50' x 80' trade show exhibit that dazzled attendees and investors alike at the 2016 PLMA show. 

Rich brand imagery strategically placed throughout the 50' x 80' space helped TreeHouse Foods project a bold message that conveyed industry leadership while also communicating the brand's garden-inspired image.
 
A full-service kitchen was installed in the interior of the foreground structure, allowing TreeHouse Foods to demonstrate expertise in food manufacturing to visitors. The kitchen also provided staffers the opportunity to better engage with visitors by offering product samples, further providing significant value to prospects. 

The rear double-deck structure of the exhibit played host to three private conference rooms, providing ample space for meeting with clients, prospects and investors on the trade show floor.   

TreeHouse Foods' exhibit allowed the company to showcase all of its brands, products and capabilities in one comprehensive space increasing overall return on investment.