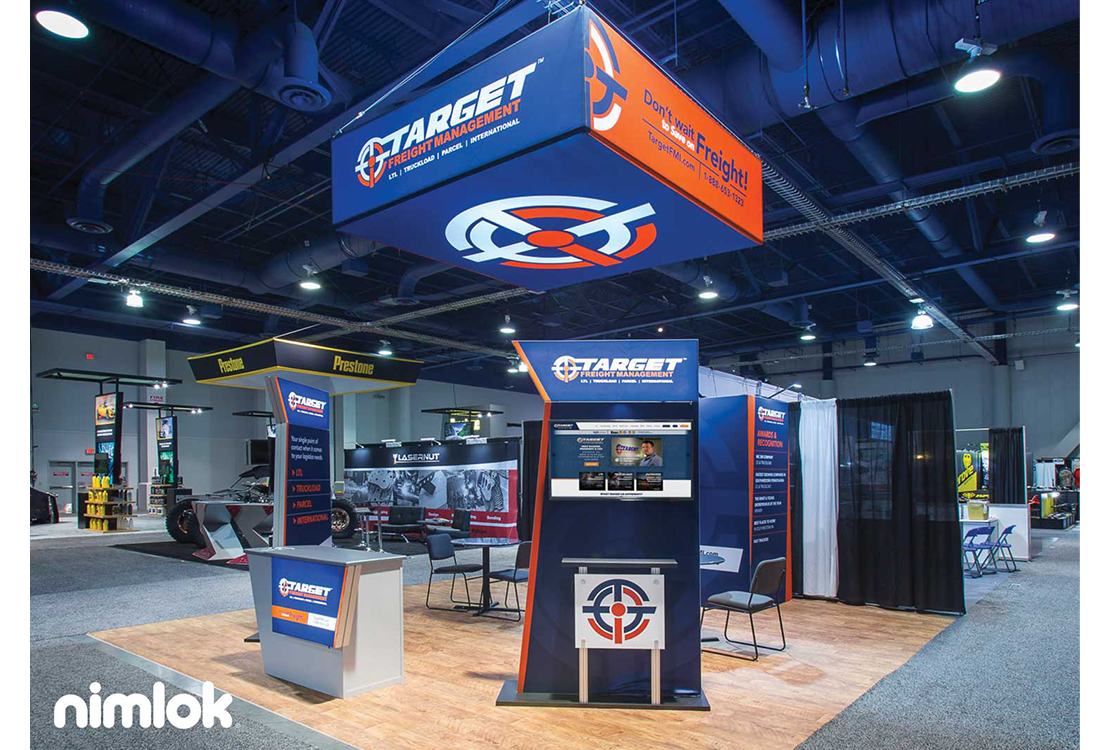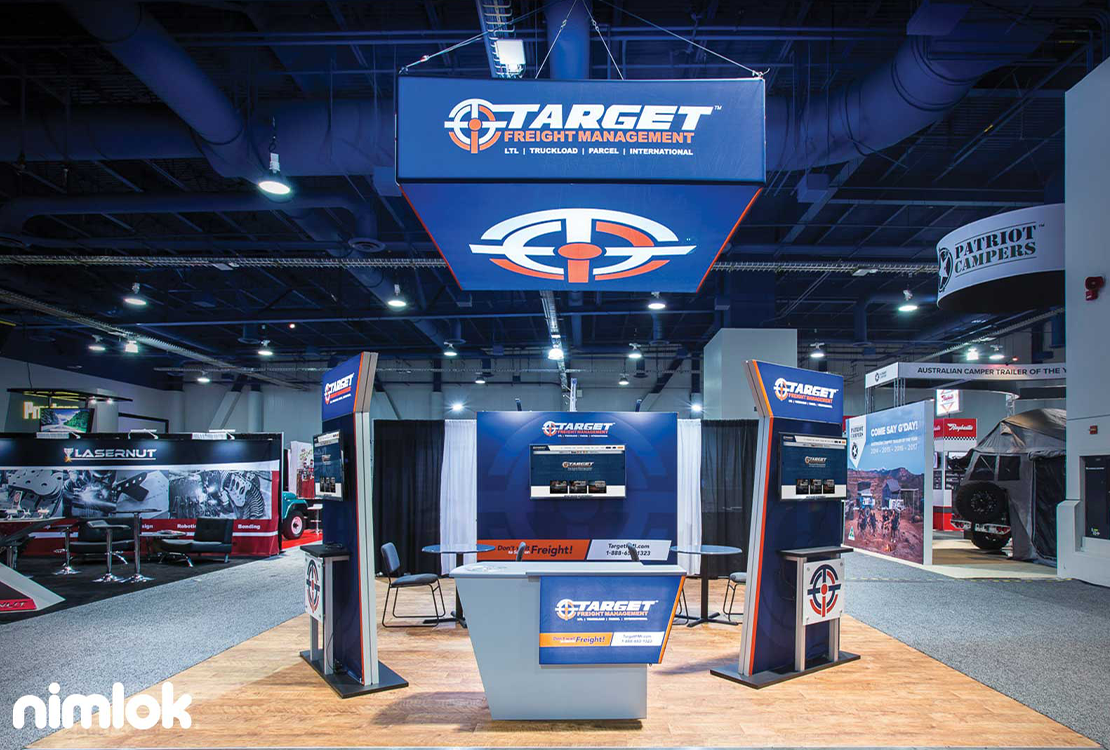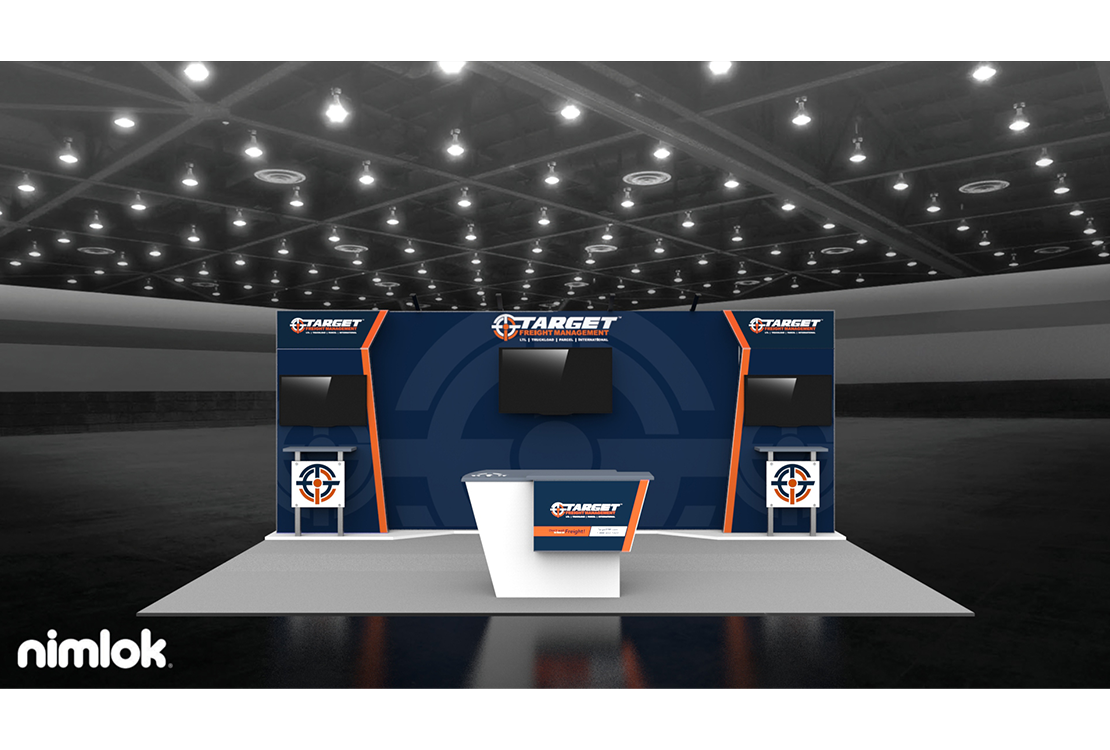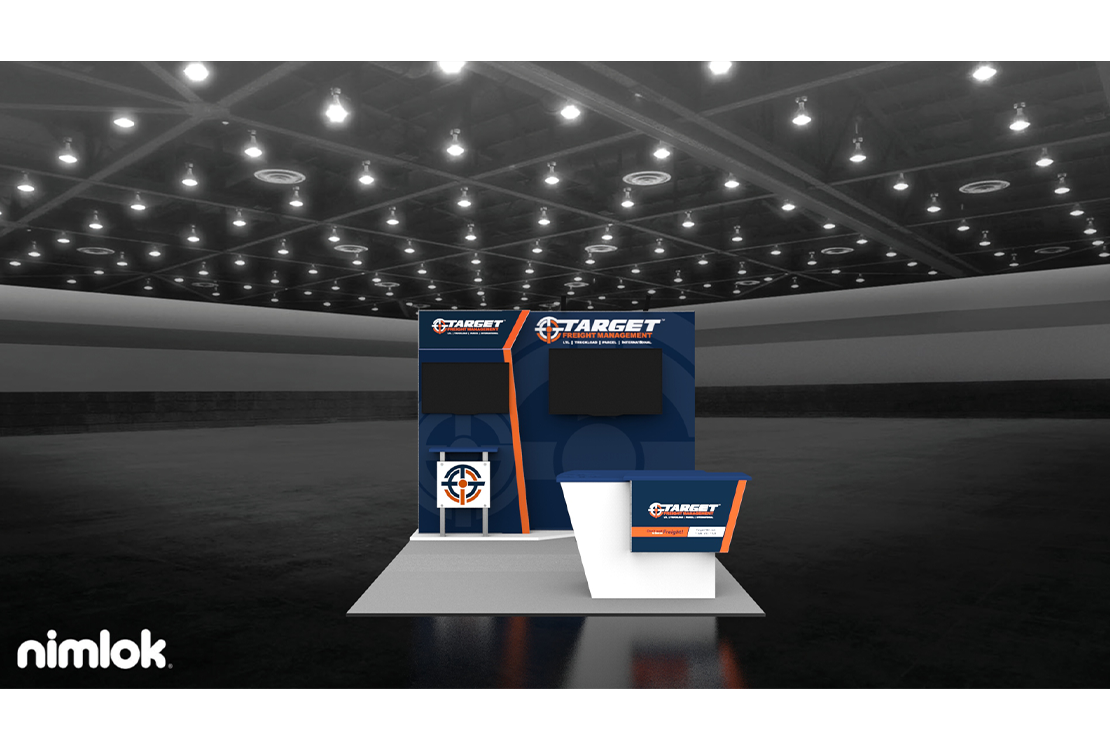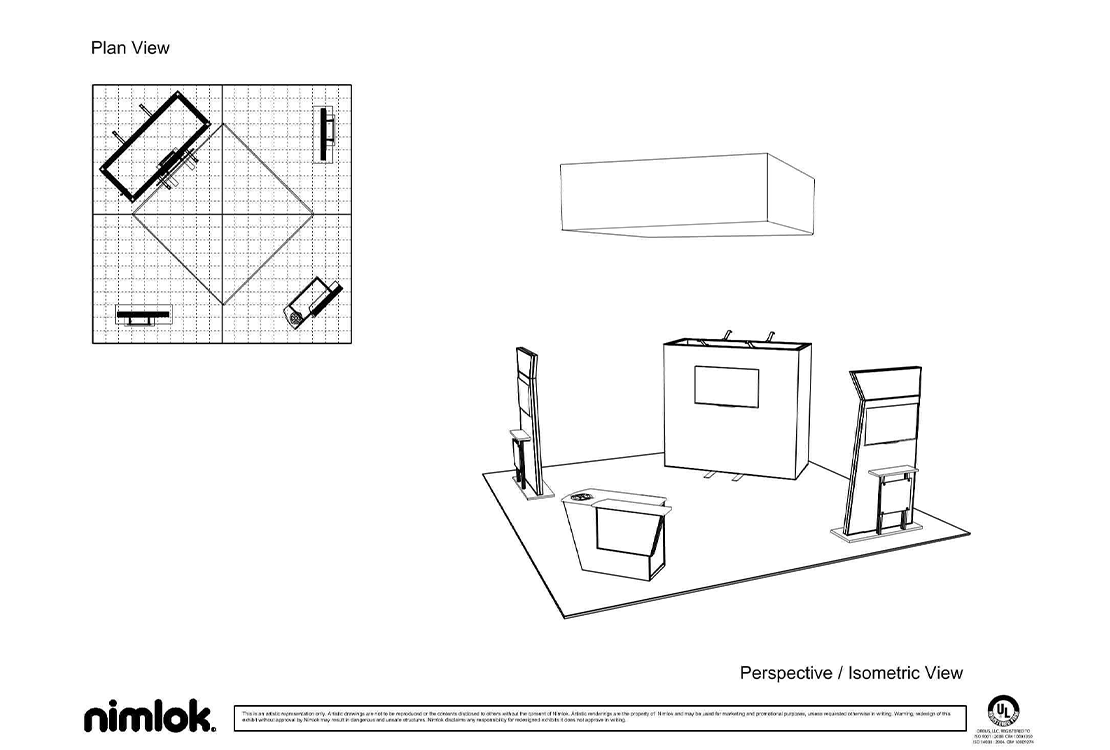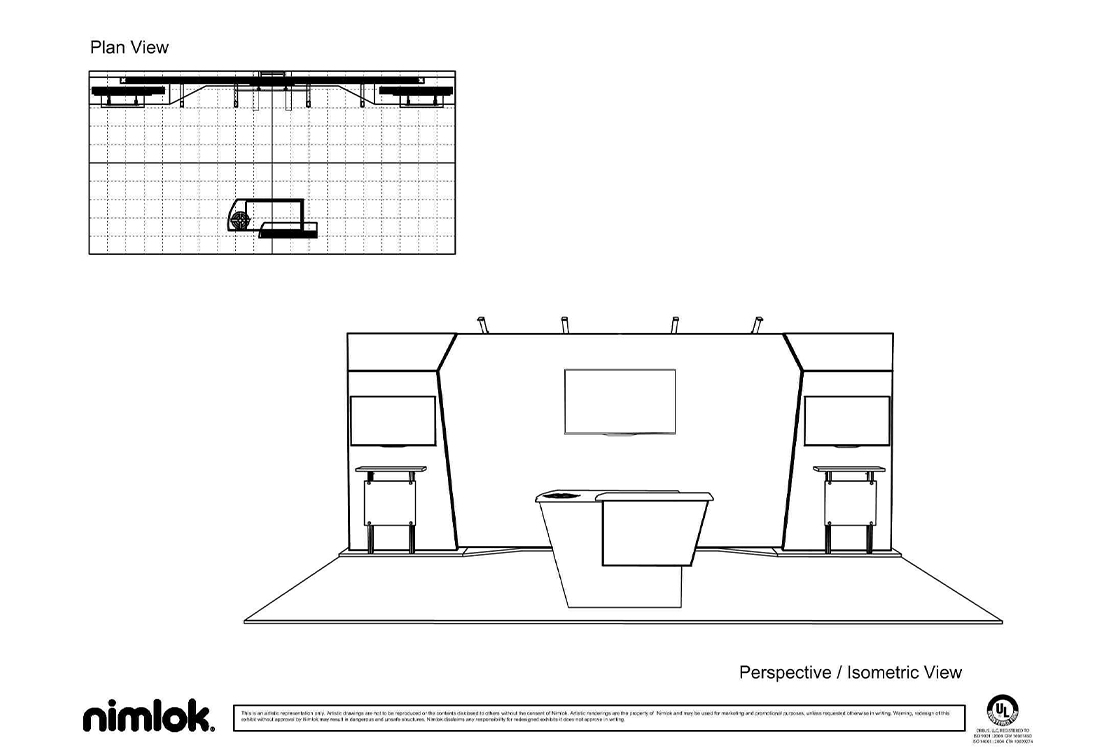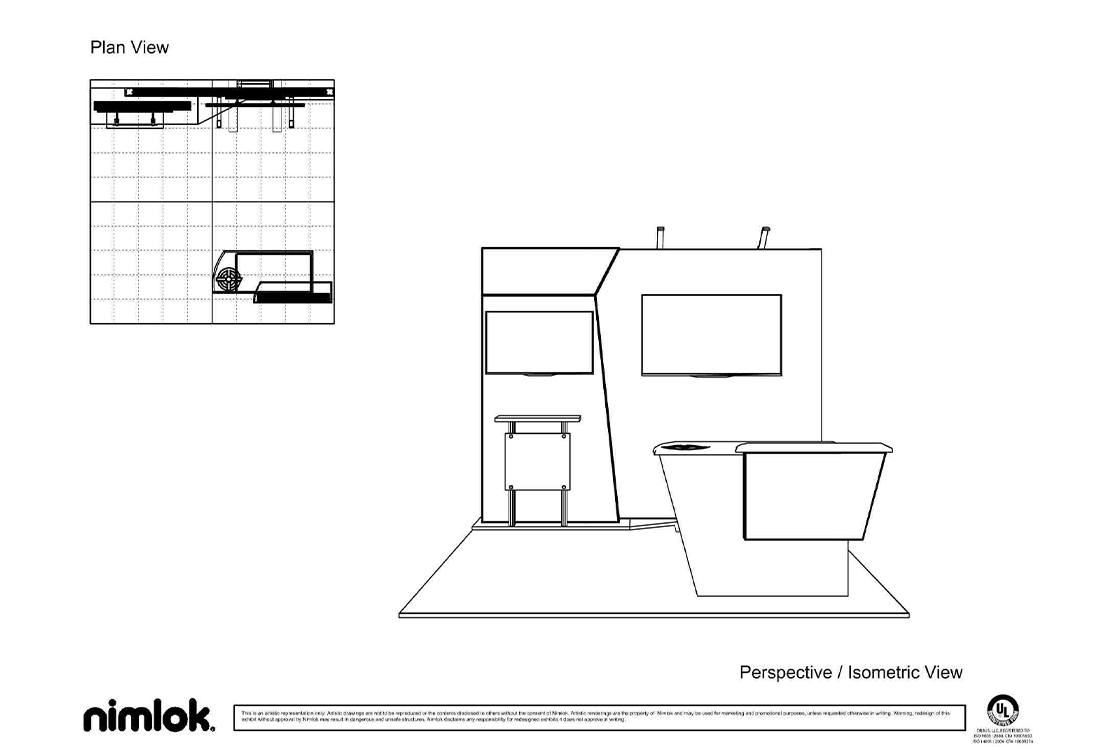 Client's Comments

"We chose Nimlok Pittsburgh because their design was clean and creative, meeting our needs while providing the modern feel we wanted for our expanded exhibit. Just as importantly, we got the kind of customer service that we consider exceptional."
Anita Alfonsi, Director of Marketing
Design Challenge
Target Freight is an award-winning logistics company specializing in freight management. The company wanted to expand its trade show marketing program by upgrading its current 10' x 10' exhibit to fit into a 20' x 20' space. Adding a hanging sign was high on the priority list. Other specifications included the need for abundant storage spaces and a display system that featured a TV monitor with a display solution for the connected laptop.
Design Solution
Nimlok Pittsburgh designed a scaled up exhibit that fulfilled Target Freight's entire wish list.  "We could immediately see ourselves in the design and it gave us what we didn't even know we wanted" Alfonsi commented.

The sleek exhibit featured an open concept floorplan with an illuminated hanging sign to effectively communicate brand messaging from afar. Modern kiosks seamlessly integrate TV monitors and housed tabletops for laptops, literature or giveaways.  An illuminated counter created a welcoming atmosphere while doubling as a discreet storage area. The exhibit backwall expanded to include additional storage is available in a large, hidden and securable space that kept valuable items safe after show hours.

Nimlok Pittsburgh succeeded in creating a modern and highly functional exhibit that allowed Target Freight to accentuate its business' growth. The reconfigurable exhibit solution gave Target Freight greater flexibility at shows and events, enabling the company to reach more of its targeted audience.