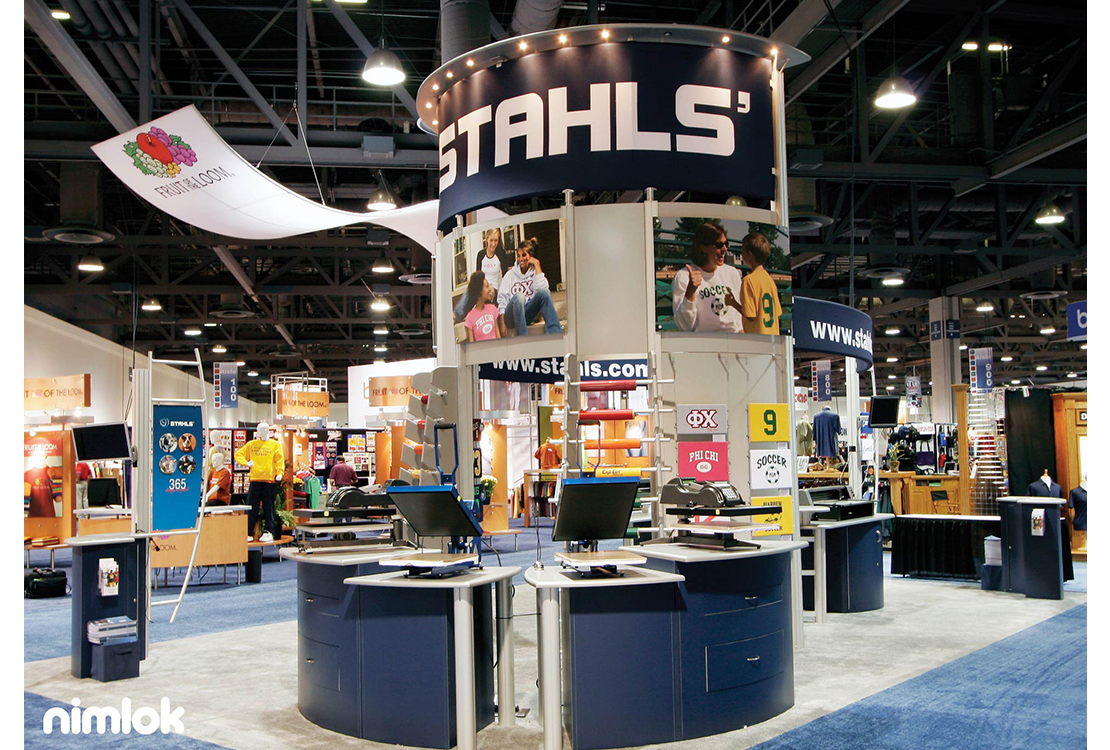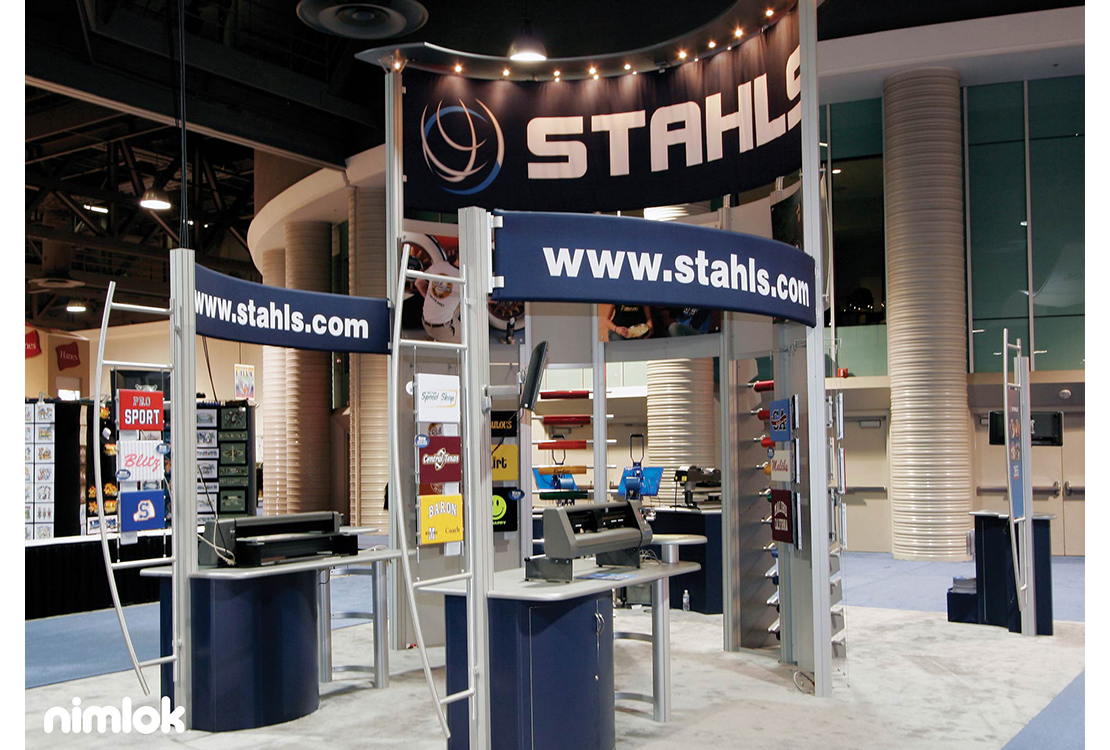 Client's Comments

"We are extremely happy with our new Nimlok booth! Our staff really enjoys the functionality of the counters and the layout. The open floor plan allows many customers to move around the booth to the different demonstration areas. Our company logos are positioned at different levels of the booth so they can be seen from far away as well as close up. The two information counters (placed at opposite corners of the booth) allow us to gather leads as well as write orders. We couldn't have chosen better partners than Exhibits Now! and Nimlok."
Jeanine Flannery, Stahls'
Design Challenge
Company wanted to change the concept of their brand and have the trade show exhibit project themselves as forward thinking. Stahls' manufacturers heat transfer machines that are used in the apparel industry to apply logos and designs. Stahls' attends numerous shows per year and needs a trade show display that can be reconfigured. They also take a substantial amount of sales orders at these events. Stahls' wants to create visibility for their products, brand name and redesigned website.
Design Solution
Design incorporated a reconfigure from 20 x 30 to 20 x 20 or 20 x 10 for all the different trade shows. The giant fabric sign above the trade show booth was double sided to showcase the company brand name from anywhere on the show floor. An open floor plan and reception desk complete with plasma screen, allowing us to show several video presentations. The video is played throughout the show and really stops traffic. We've even sold a heat press or two without the customer getting a hands-on demonstration. They just watched the video for a minute or two and then said "I'll take it!"