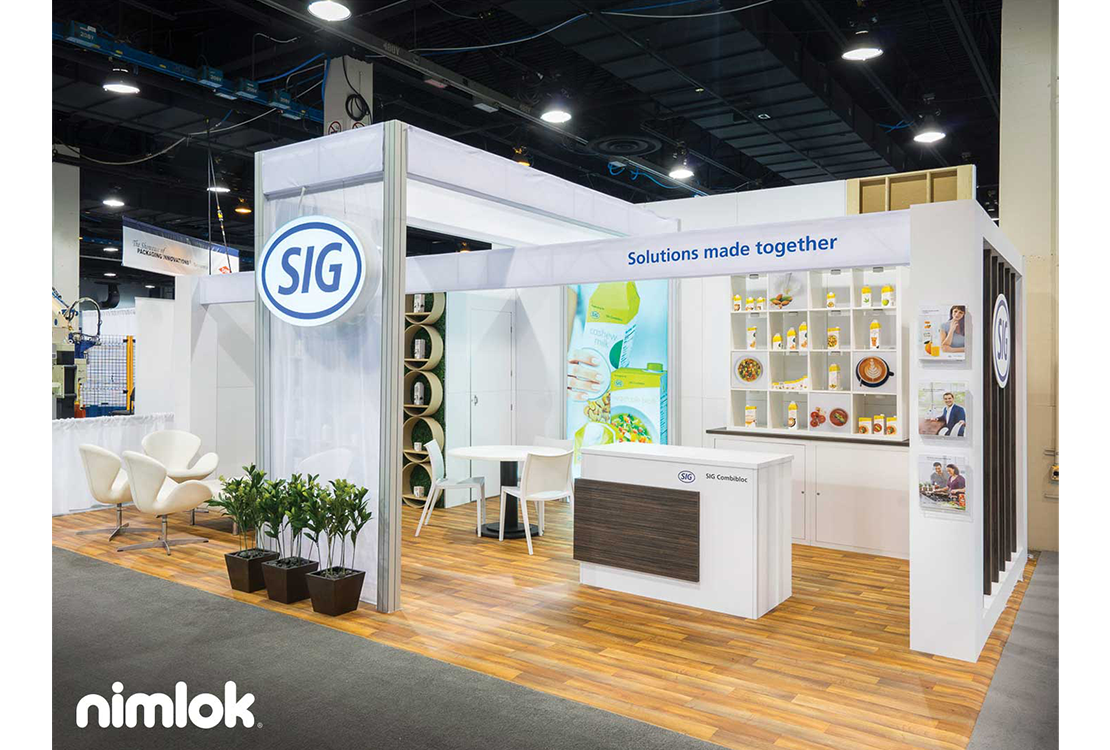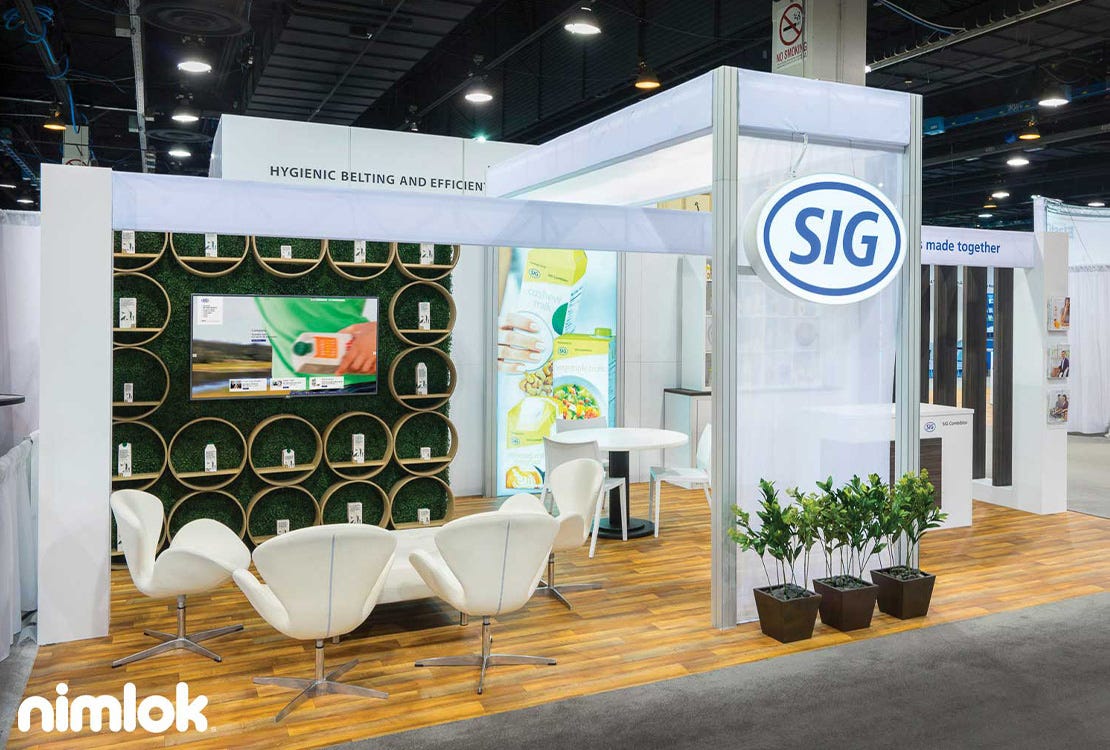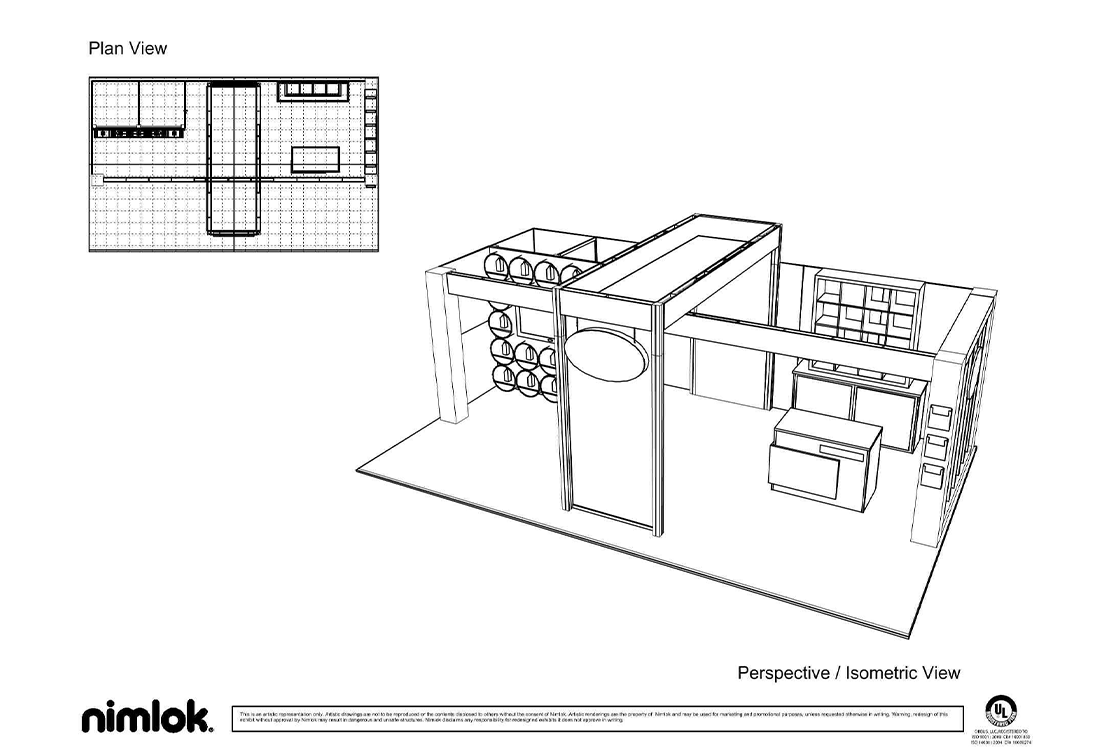 Client's Comments

"Nimlok Philadelphia was able to look at our previous exhibits and correctly interpret what we wanted to bring to life on the trade show floor."
- Bea Callanta, Communication Manager, SIG Combibloc
Design Challenge
SIG Combibloc is a supplier of carton packaging and filling machines for beverage and food products. For PackExpo 2016, SIG Combibloc wanted an exhibit solution that would closely mirror exhibits the company used for international events.

SIG Combibloc also needed an exhibit that would elegantly broadcast their presence to current and prospective customers and help booth staff engage with visitors and generate leads. 
Design Solution
SIG Combibloc worked with expert Nimlok dealer, Nimlok Philadelphia, to design and build a 15' x 25' inline exhibit for PackExpo 2016.

To ensure brand consistency between international and US markets, SIG Combibloc's exhibit designer worked with the team at Nimlok Philadelphia. The collaboration with SIG produced an exhibit that stayed true to SIG Combibloc's exhibit aesthetics by featuring tasteful branding, clean lines, in-booth product display shelving and space for consultations with visitors.

SIG Combibloc's exhibit increased brand awareness resulting in increased booth traffic and a healthy lead yield at PackExpo 2016.