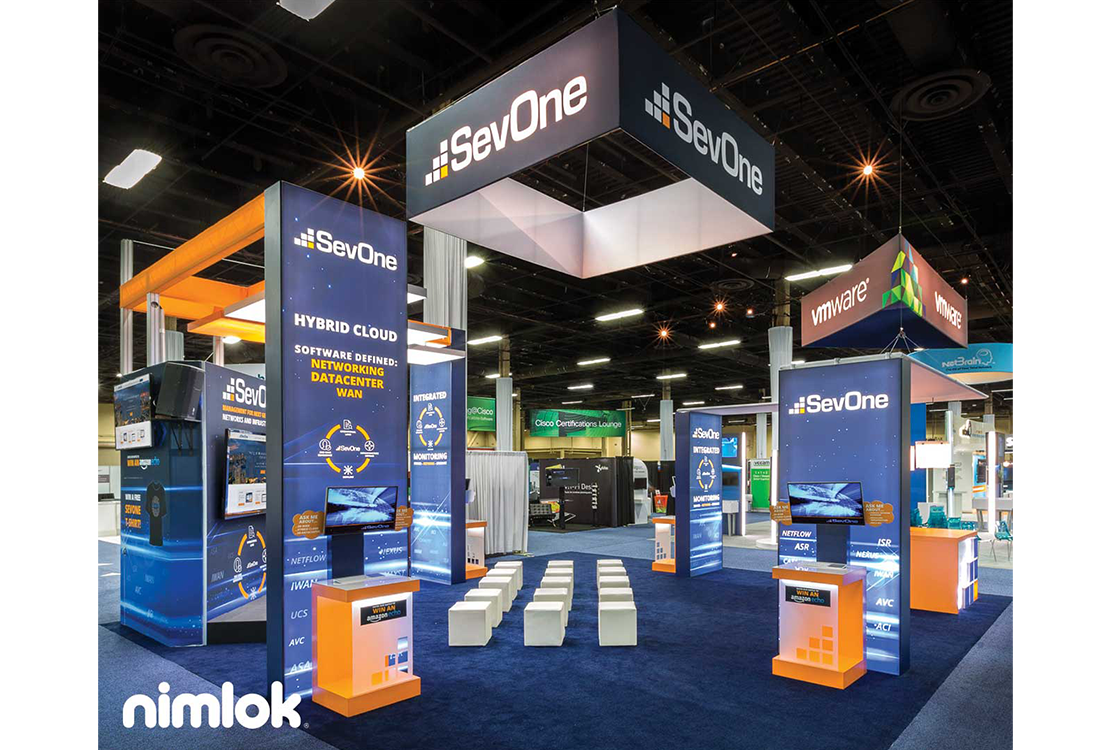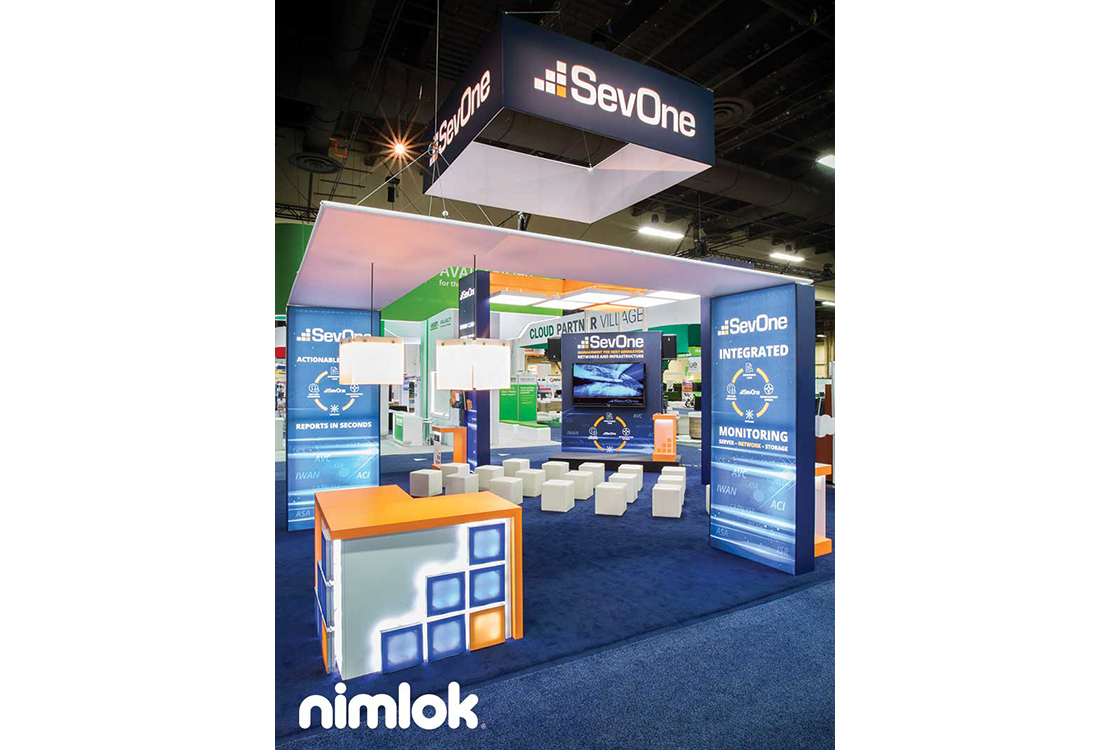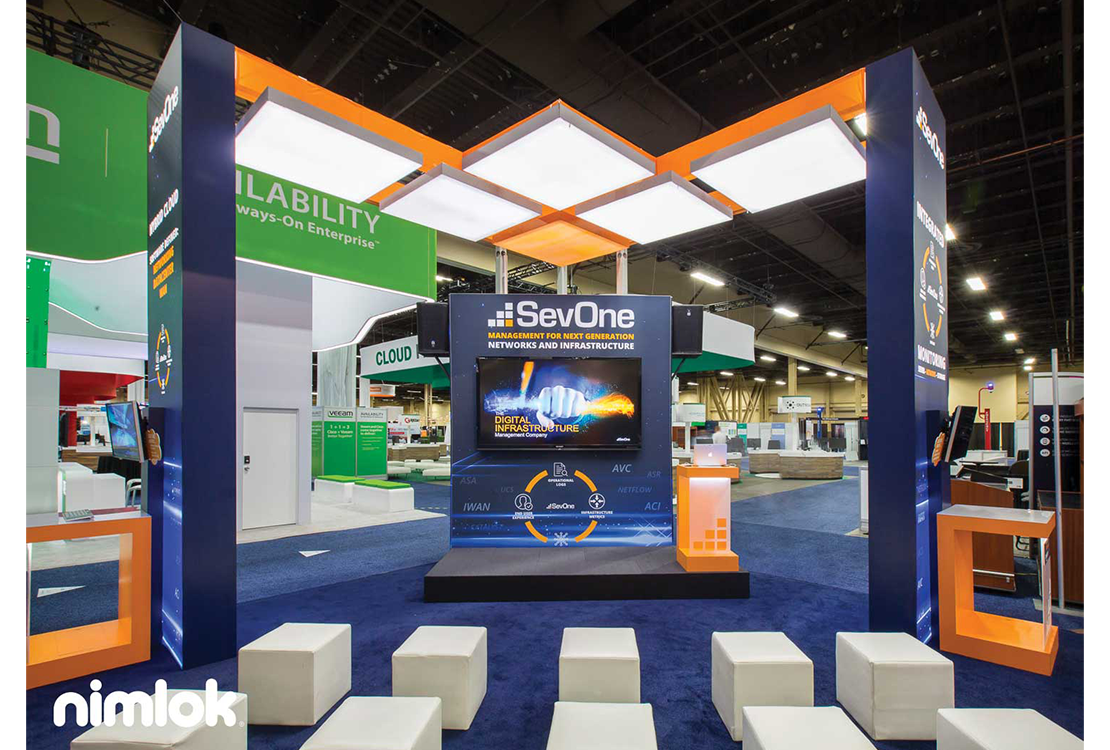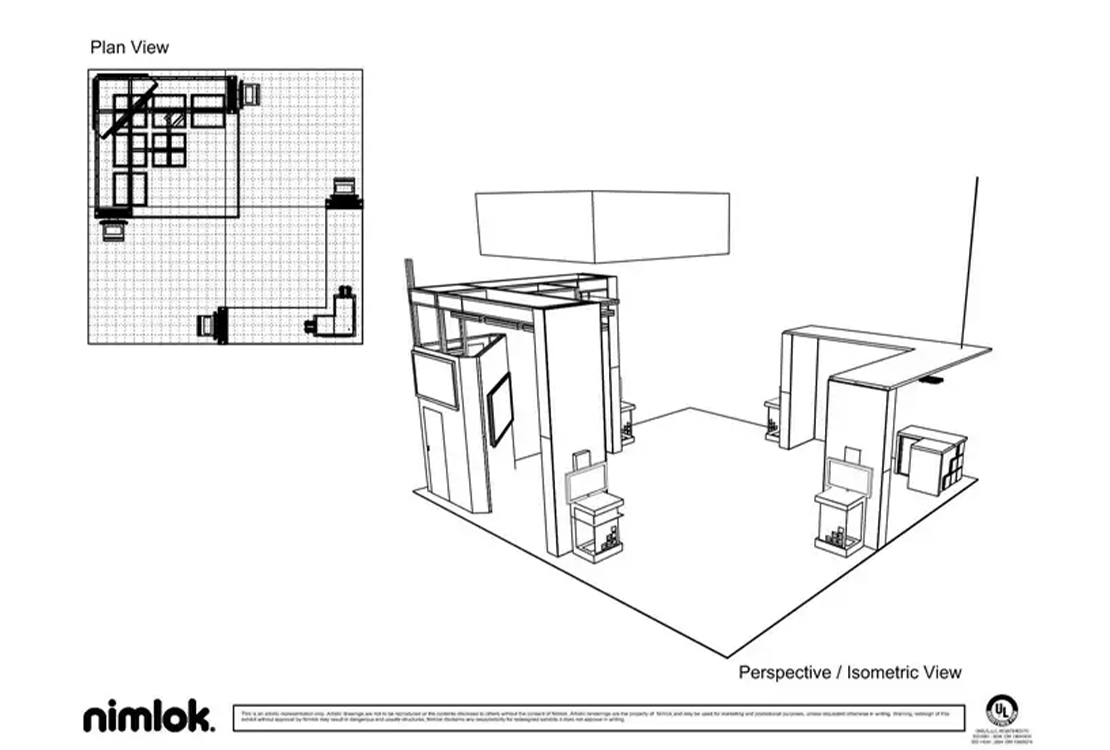 Client's Comments

"We worked with SevOne before to design an exhibit solution unique to their brand. When they came to us for additions to their existing exhibit, we jumped at the chance. It's rewarding to know that our exhibits help clients make an impact on the show floor and reaffirming that they return to us for future projects."
Andy Carr, CEO, Nimlok Philadelphia
Design Challenge
SevOne specializes in digital infrastructure management, providing network managers with monitoring, troubleshooting and performance reporting capabilities through their suite of software products. For the 2016 CiscoLive event in Las Vegas, SevOne wanted to expand their existing 20' x 20' booth to fit into a 30' x 30' space. The exhibit additions needed to seamlessly blend into the existing design and offer a stage and wide open spaces for large audiences.
Design Solution
SevOne partnered with Nimlok Philadelphia to design additions for their existing 20' x 20' booth. Nimlok Philadelphia designed an open layout with a spacious multimedia presentation area so SevOne could host presentations and house audiences. To help SevOne communicate brand messaging, multiple product demonstration stations were added to the exhibit. A square-shaped hanging sign broadcasted SevOne's logo across the exhibit hall and helped the exhibit "pop" on the show floor. SevOne was impressed with the exhibit additions Nimlok Philadelphia provided, namely with the way they were able to keep the aesthetics seamless while providing all of the features they needed for their show. As a result of smart exhibit design and clean branding, SevOne's exhibit was packed with visitors during the entire event.