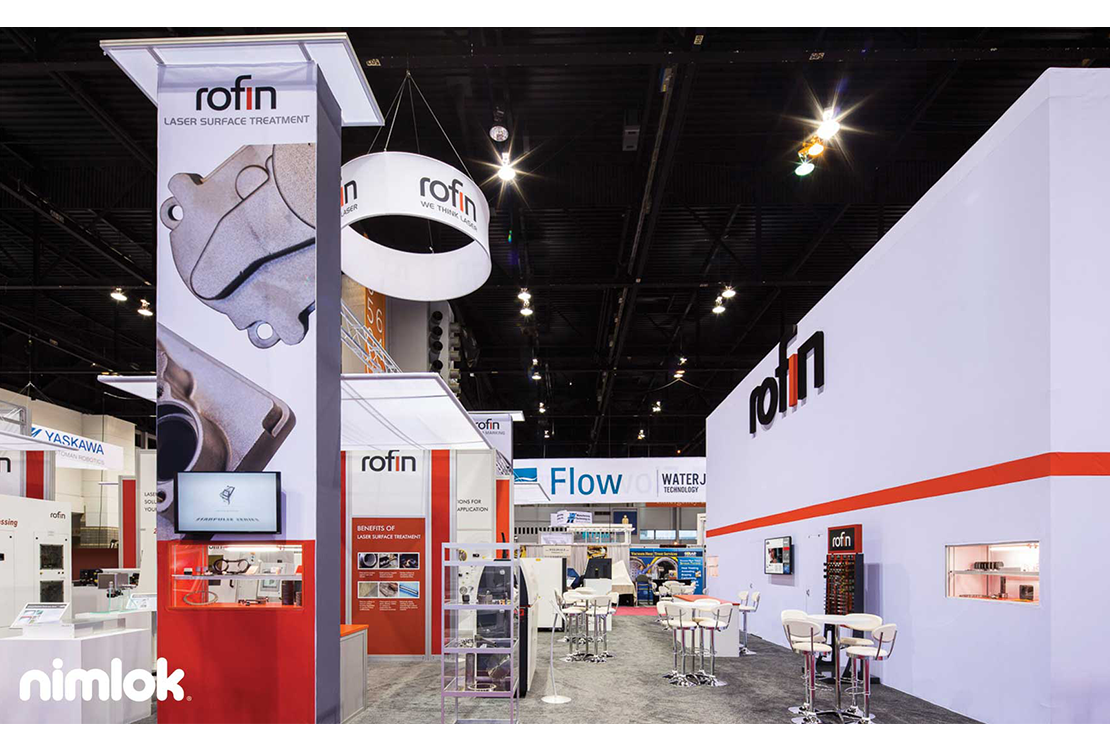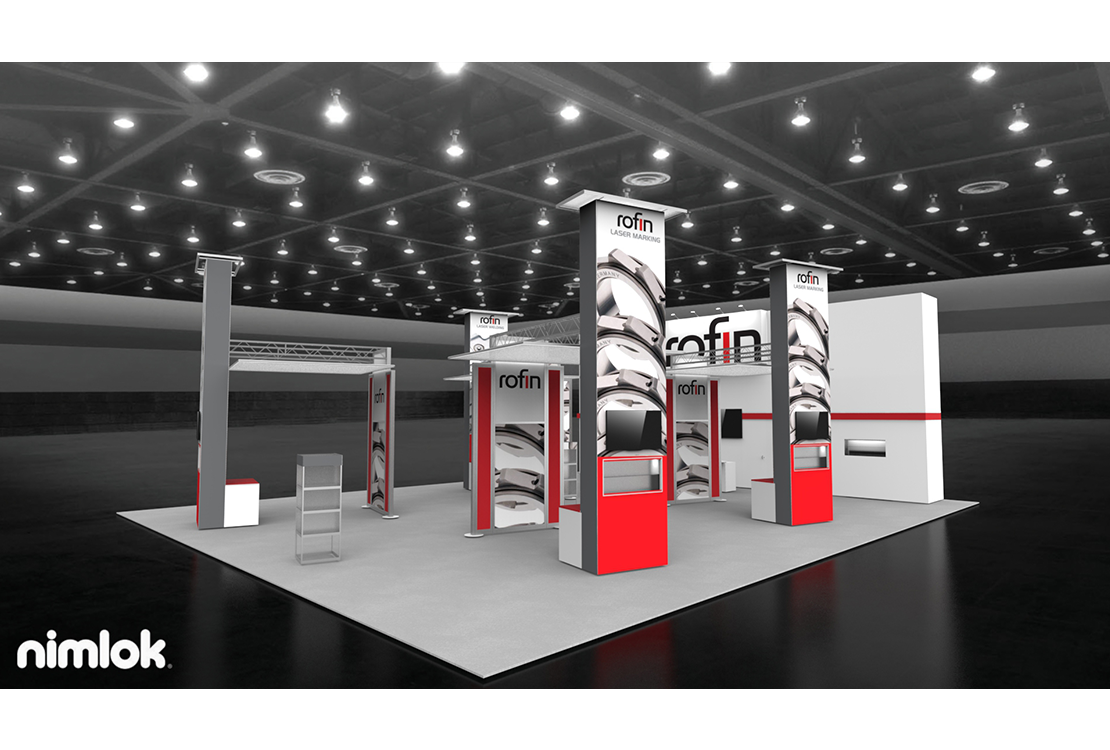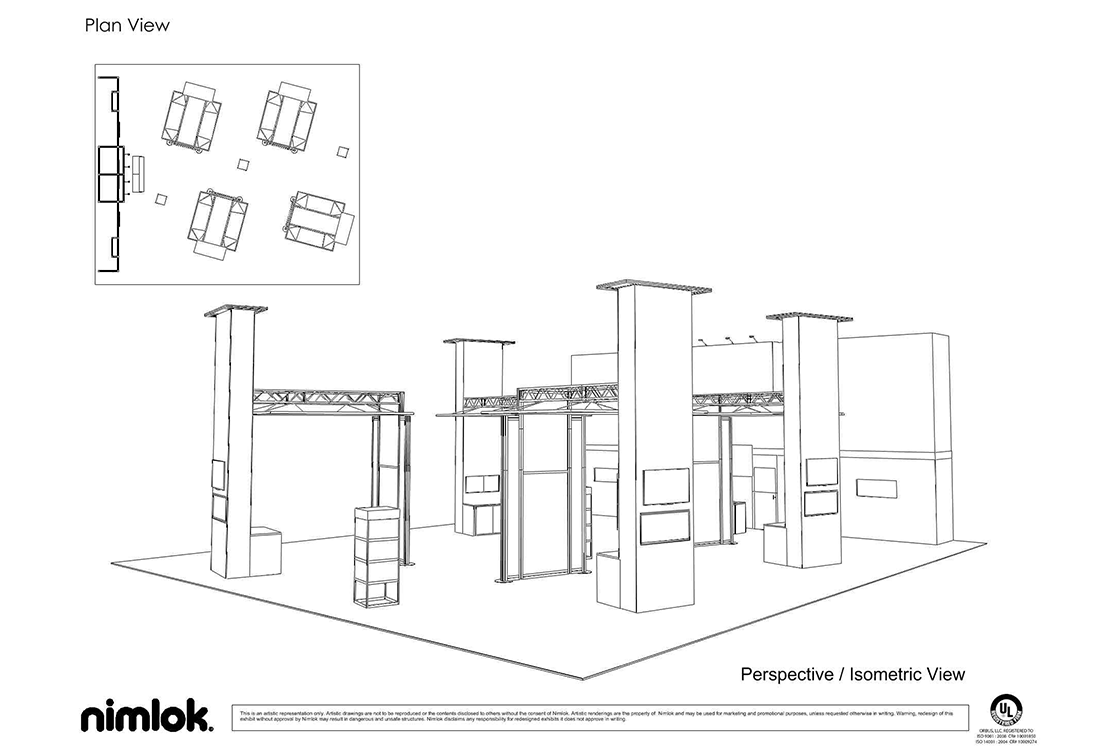 Client's Comments

"The project came together for a combination of reasons; namely the amazing amount of teamwork, creativity and the determination of everyone involved. Rofin needed a high-impact low-cost design to project their brand on the trade show floor, and Nimlok Michigan was more than happy to make that vision come true."
Derrick Johnson, Nimlok Michigan
Design Challenge
Rofin is a leading developer and manufacturer of lasers and laser-based technologies for industrial material processing applications. Their products range from single laser-beam sources to highly complex systems. For the upcoming 2014 International Manufacturing Technology Show Rofin wanted an exhibit that would closely align with the clean-cut, brand-authoritative design aesthetics of their company's European displays. Rofin also desired an exhibit that would work within their limited budget while still incorporating key design themes and elements such as a reconfigurable design for use in multiple trade shows.
Design Solution
Nimlok Michigan designed an open-layout 40' x 40' modular exhibit that met all of Rofin's design and budgeting needs. To achieve a prominent and brand-authoritative design, Nimlok Michigan elected to use extrusion-based towers adorned with large fabric graphics that elegantly projected Rofin's brand. A circular fabric structure with the Rofin's logo hung centrally over the center of the exhibit, drawing in attendees from a distance. Metal truss pieces suspended fabric canopies throughout the booth, creating a visually enclosed space for Rofin to display their machines. Finally, a large white backwall with a singular red stripe served as a backdrop to the entire exhibit. Ultimately, Nimlok Michigan was able to provide Rofin with the strong brand presence and modern elegance reminiscent of their European exhibit displays.