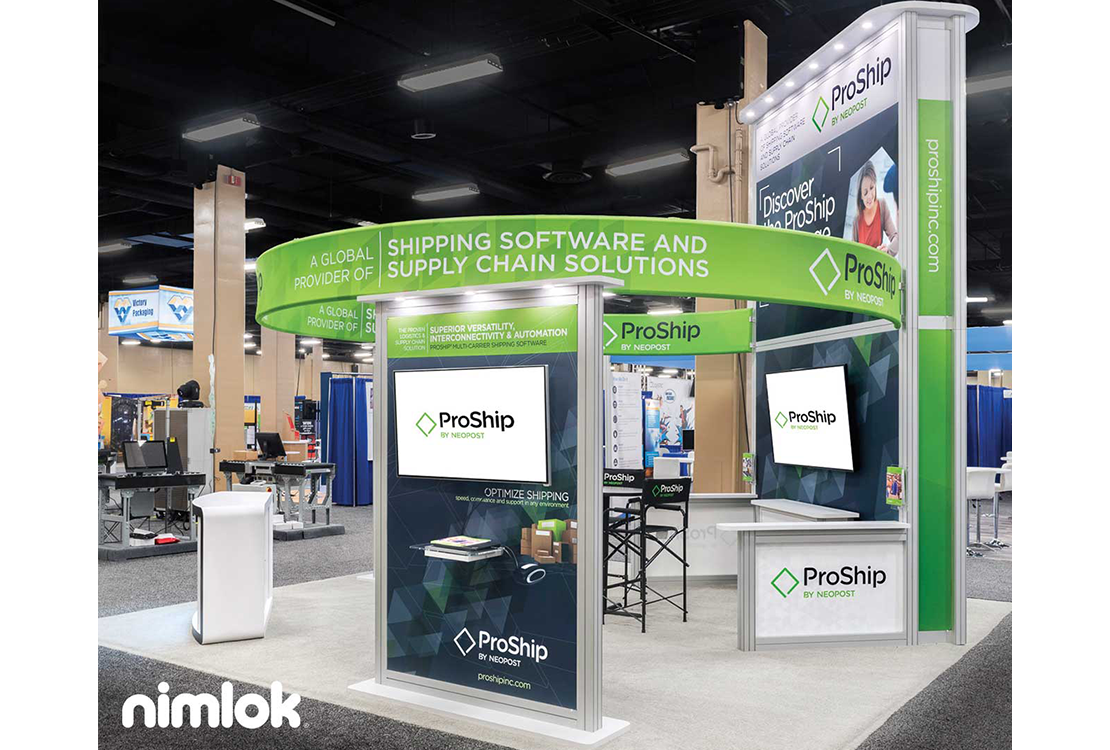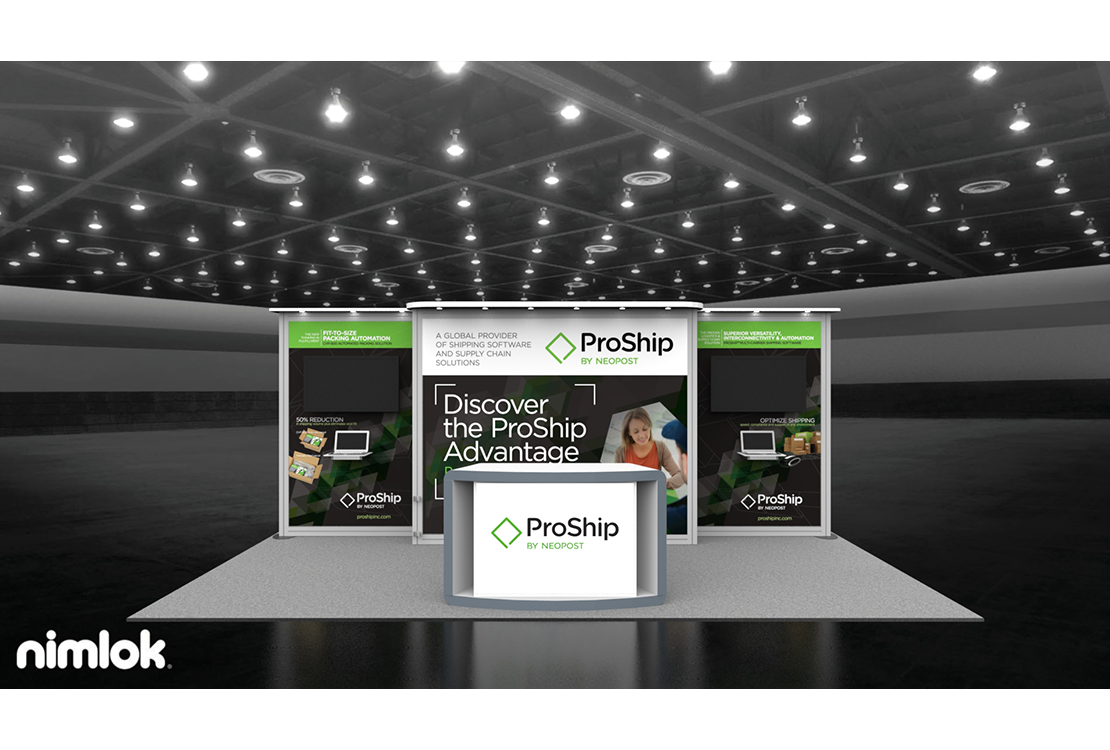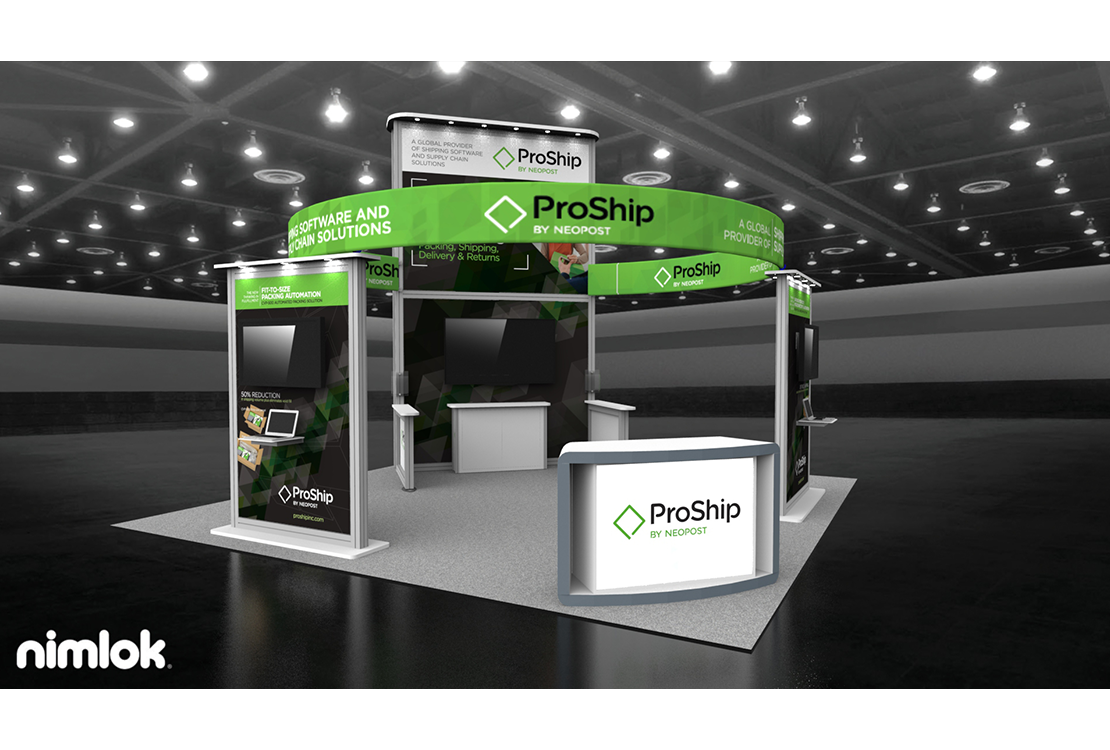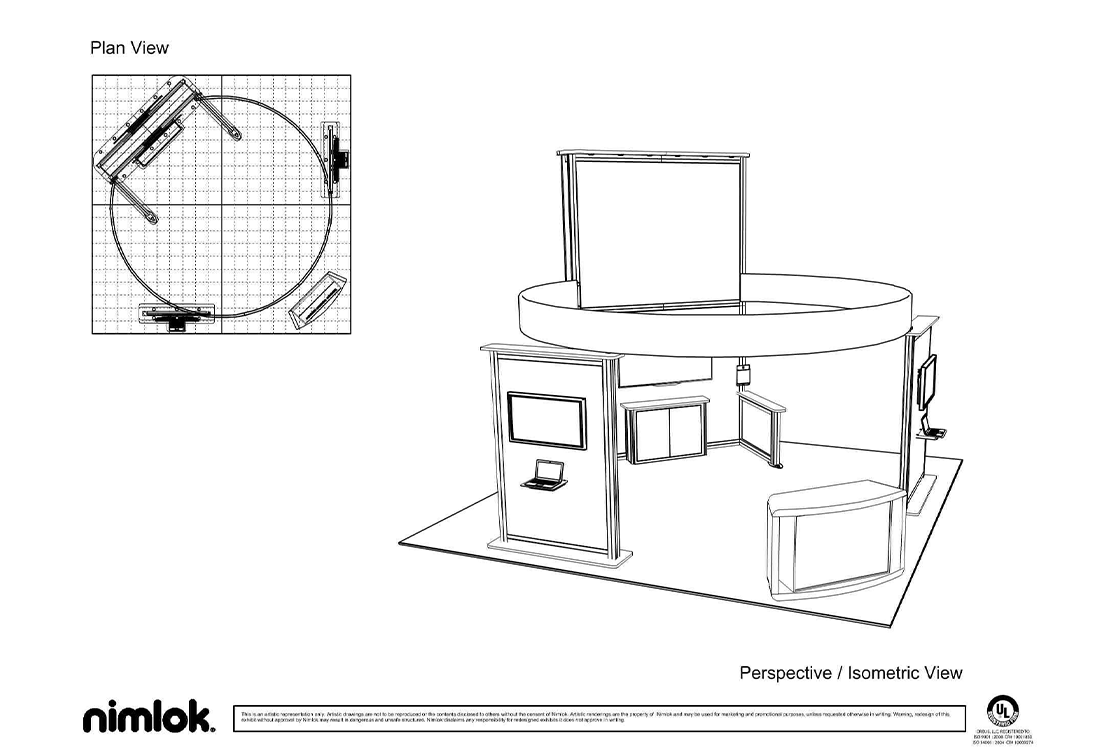 Client's Comments

"Having an exhibit that could scale and evolve was an important factor for ProShip, and allowed the company to attend more events without having to buy multiple exhibits."
Patti Malliet, Nimlok Milwaukee
Design Challenge
ProShip Inc., a global provider of logistics software and product solutions, needed a versatile trade show exhibit to meet their multi-event needs. The company had different exhibit space sizes at events throughout the year, but only wanted to purchase one exhibit.
Displaying products proved challenging for two reasons: First, some products were very heavy, so the display solution needed to be strong and sturdy. Additionally, ProShip wanted to improve brand recognition on the show floor and drive more qualified leads. The company partnered with expert Nimlok distributor, Nimlok Milwaukee, to design an exhibit solution that could achieve these objectives.
Design Solution
Nimlok Milwaukee designed a 20' x 20' custom modular exhibit for ProShip that could reconfigure to fit into a 10' x 20' space with no additional components. The exhibit utilized Nimlok's extrusion system and push-fit Silicone edge fabric graphics on the primary tower and kiosks structures. Lightweight aluminum tube and pillowcase fabric graphics comprised the circular banner, which played a major role in broadcasting the brand and communicating the brand message.
To help ProShip save on show services costs, the exhibit was designed to not require rigging. The freestanding kiosk structures were placed at strategic balance points under the circular banner to properly support the banner and reduce possible sagging.

ProShip could also "scale-up" the 20' x 20' exhibit with purchased or rented components for larger exhibit spaces, should the need arise.

Additionally, the openness of the space will make it easier for Code 3 to reconfigure the exhibit to fit a smaller space in the future.

Finally, the exhibit strategically packed into two wood crates. This allowed ProShip to separate the pieces so only one crate had to be shipped for the 10' x 20' exhibit.

ProShip's exhibit allowed the company to increase brand awareness and lead generation on the show floor. The versatility and cost-effectiveness of the booth also allowed the company to expand its trade show program.