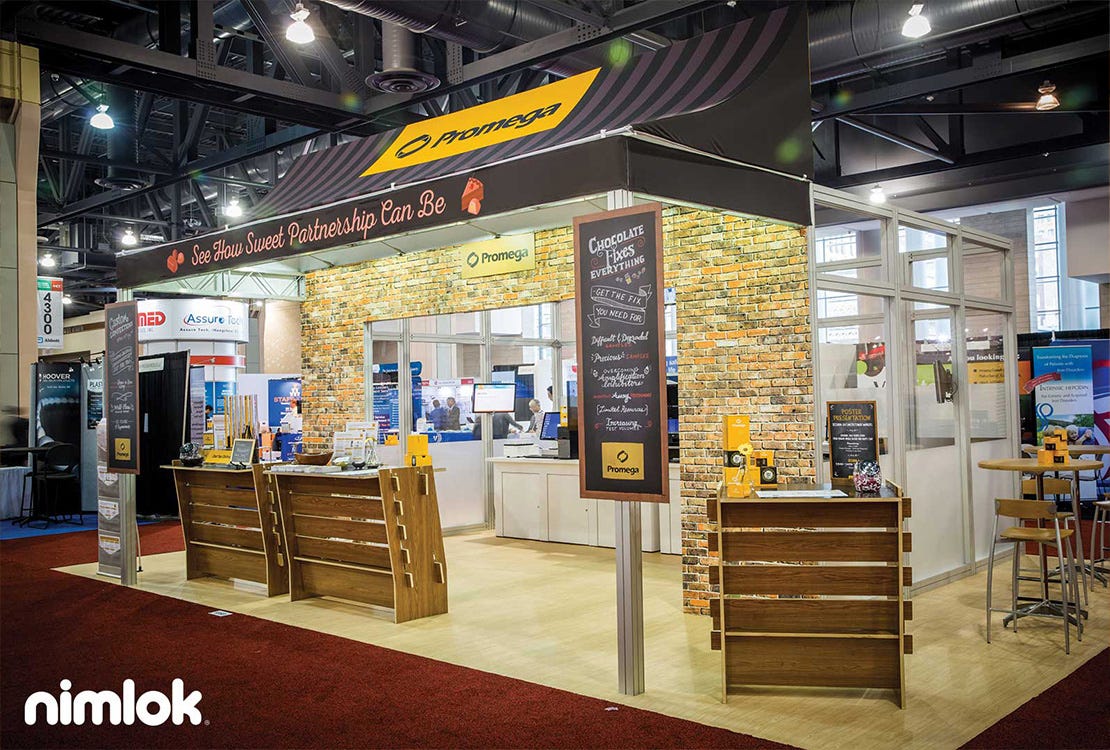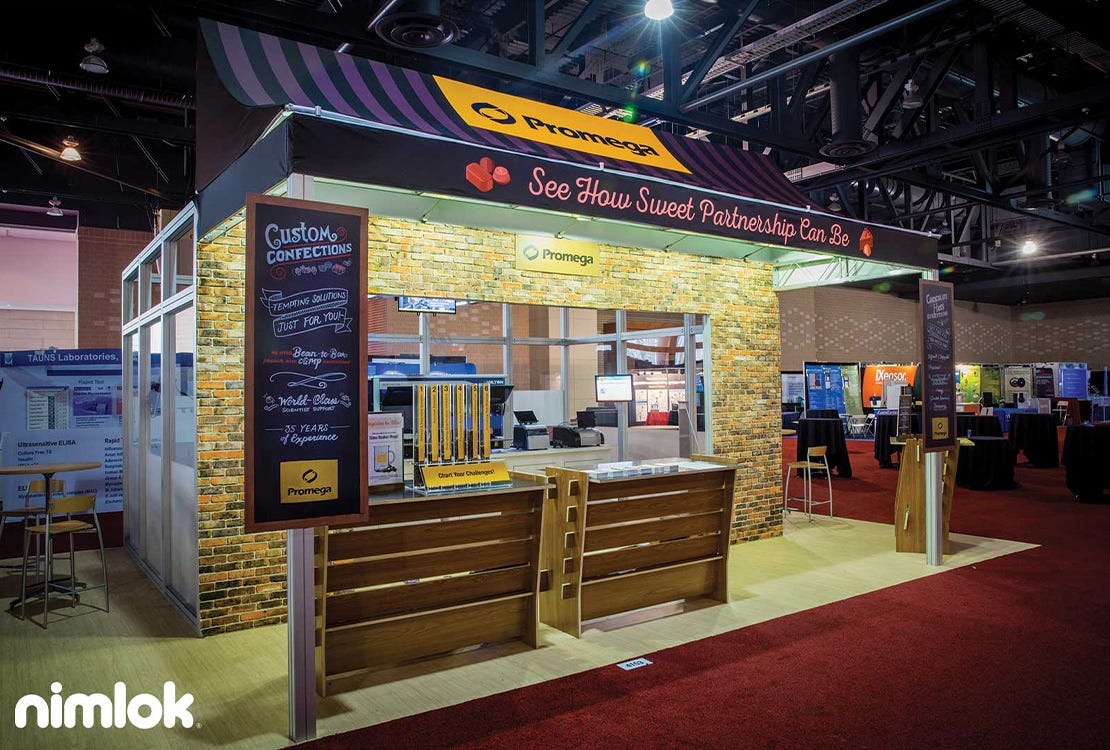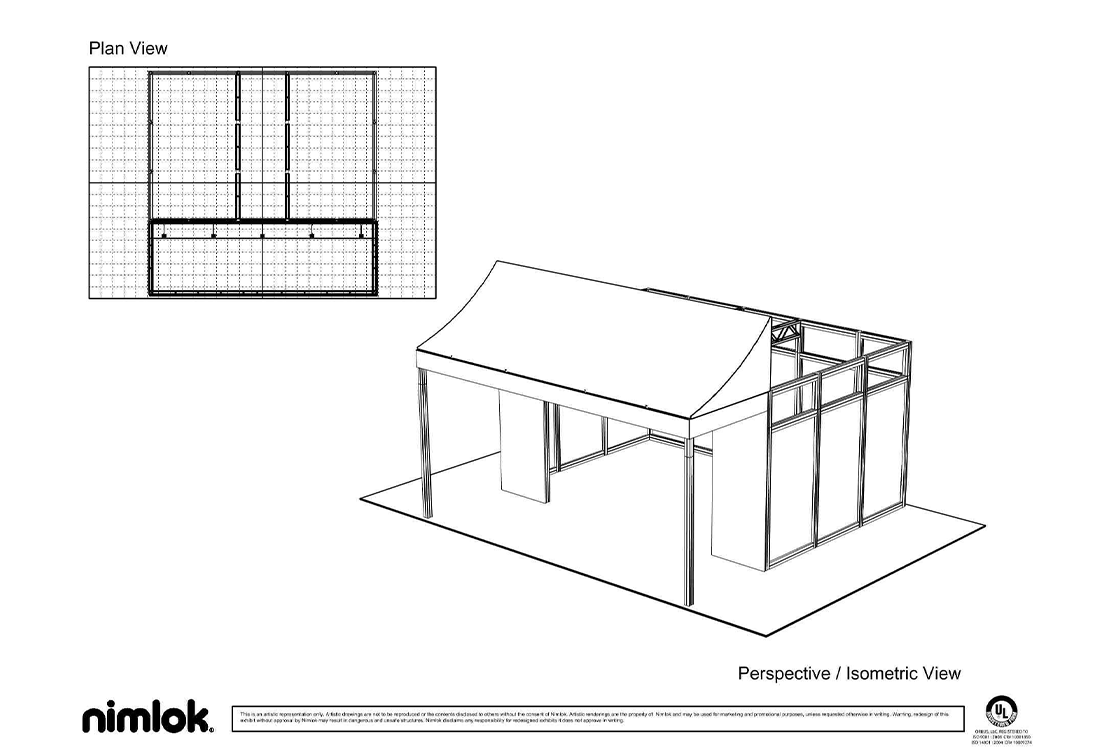 Client's Comments

"Nimlok Milwaukee were extremely creative and easy to work with. Our close relationship with Nimlok Milwaukee was invaluable in helping us design the custom trade show exhibit we envisioned."
Mary O'Connell, Exhibits and Meetings Specialist, Promega
Design Challenge
Promega is a global leader in providing innovative solutions and technical support to life scientists in academic, industrial and government settings. For their 2016 trade show program, Promega's marketing team decided to take a more relationship-centered approach with prospects on the show floor and needed an exhibit to support private consultations. Promega also wanted to display one of their larger instruments in-booth to show visitors their capabilities.
Design Solution
Promega partnered with Nimlok Milwaukee to design and build a 20' x 30' custom island exhibit. To create a friendly and welcoming atmosphere, Nimlok Milwaukee designed a "candy shop" themed exhibit complete with an awning and fabric graphics designed to replicate a brick façade. Consultation areas were placed inside the exhibit space so booth staffers could have intimate one-on-one conversations with visitors and build relationships on the show floor. Finally, a "backroom" was added to the exhibit and housed a large instrument and monitors to demonstrate how the displayed instrument worked. Promega's exhibit helped their staff build valuable relationships with prospects while also communicating their capabilities to passersby.