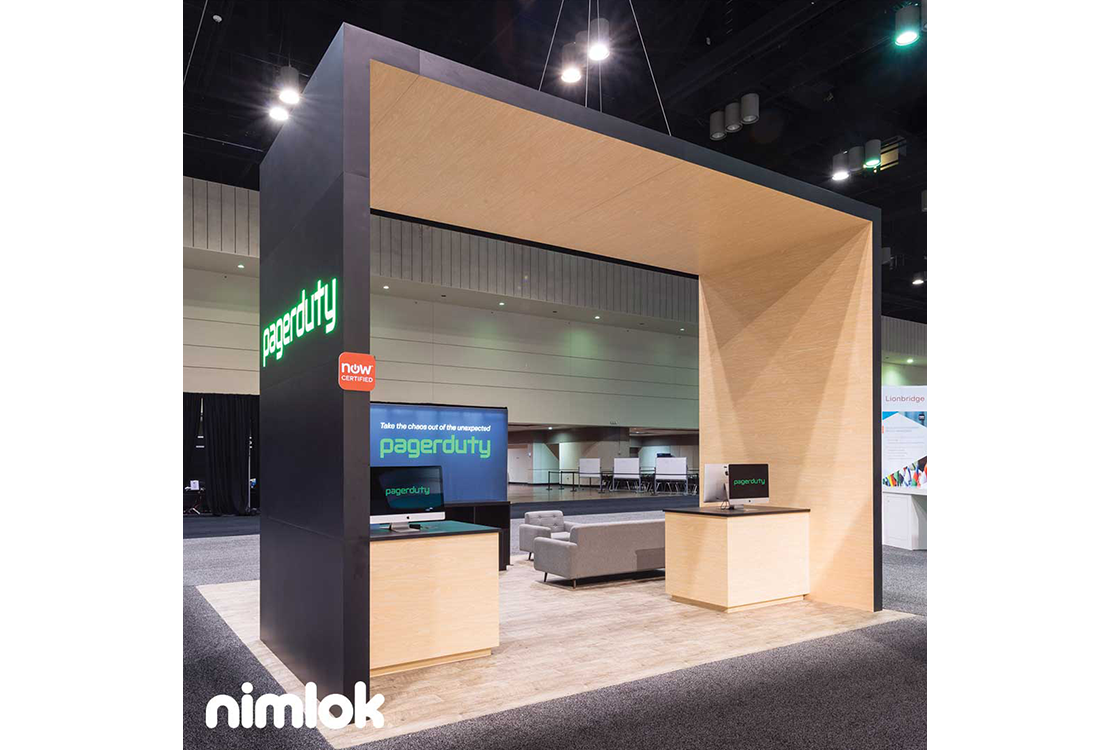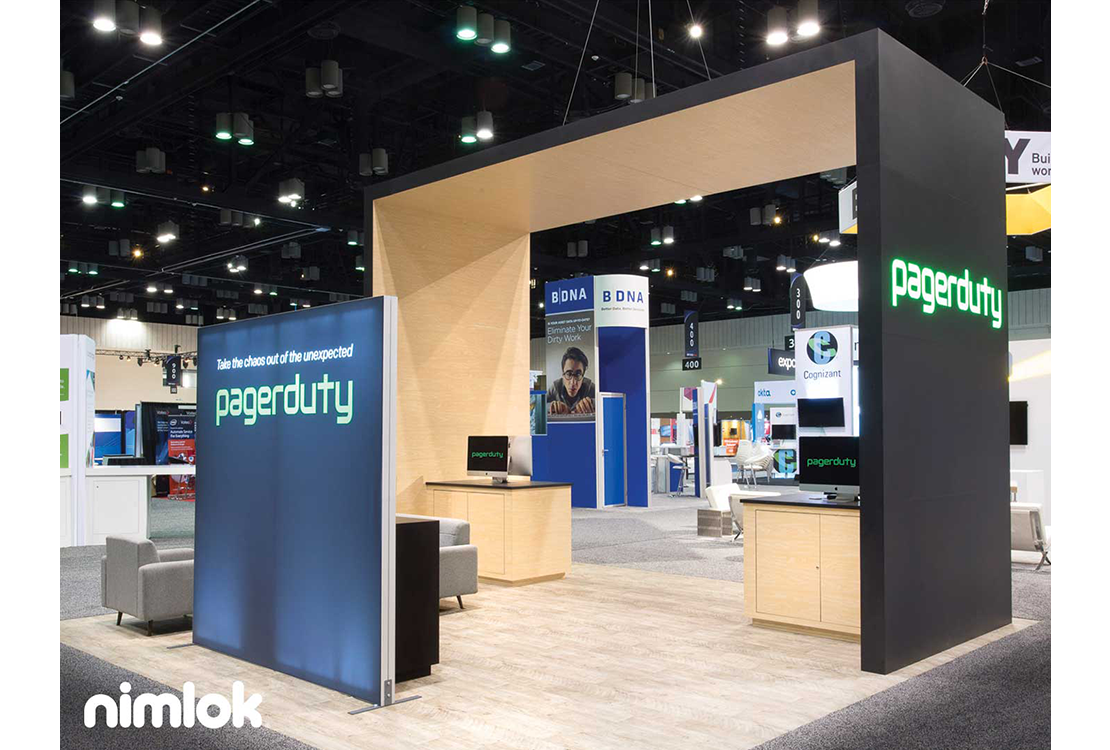 Client's Comments

"With teamwork and a shared creative vision, we were able to bring PagerDuty's brand to life on the show floor. PagerDuty could not have been happier with the end result, and neither could we."
Tim Amos, President, Arena Exhibits
Design Challenge
PagerDuty is an incidence response and alerting service that helps organizations identify, notify and manage crisis situations. For Knowledge 2017, PagerDuty wanted to keep true to its brand identity with a sleek and modern exhibit. PagerDuty needed an exhibit solution able to support in-booth technology for both demonstrating its software-based product and collecting leads efficiently on the show floor.
Design Solution
PagerDuty recruited the talents and expertise of Arena Exhibits to design and build a stunning 20' x 20' exhibit. PagerDuty's brand identity was communicated with a simple yet elegant archway featuring a black laminate exterior and light wood-printed interior.

To further reinforce brand identity, reverse-cut laminate logos positioned on either side of the archway utilized UV plex panels designed to color-match the distinct green color of PagerDuty's logo. Counters built into the archway were equipped with computers to register attendees, demonstrate PagerDuty's software and collect leads, consolidating multiple functions in one solution.

This smartly-designed exhibit brought PagerDuty's brand to life on the trade show floor and enabled PagerDuty to achieve its goals of attracting large crowds and collecting leads.