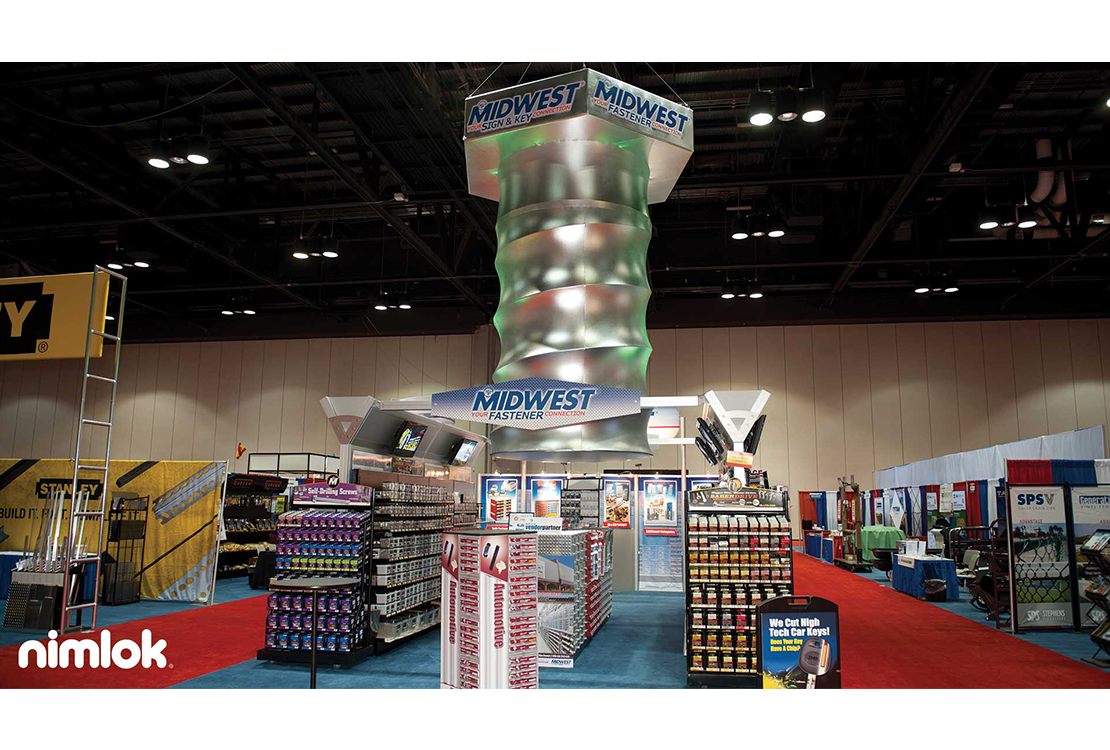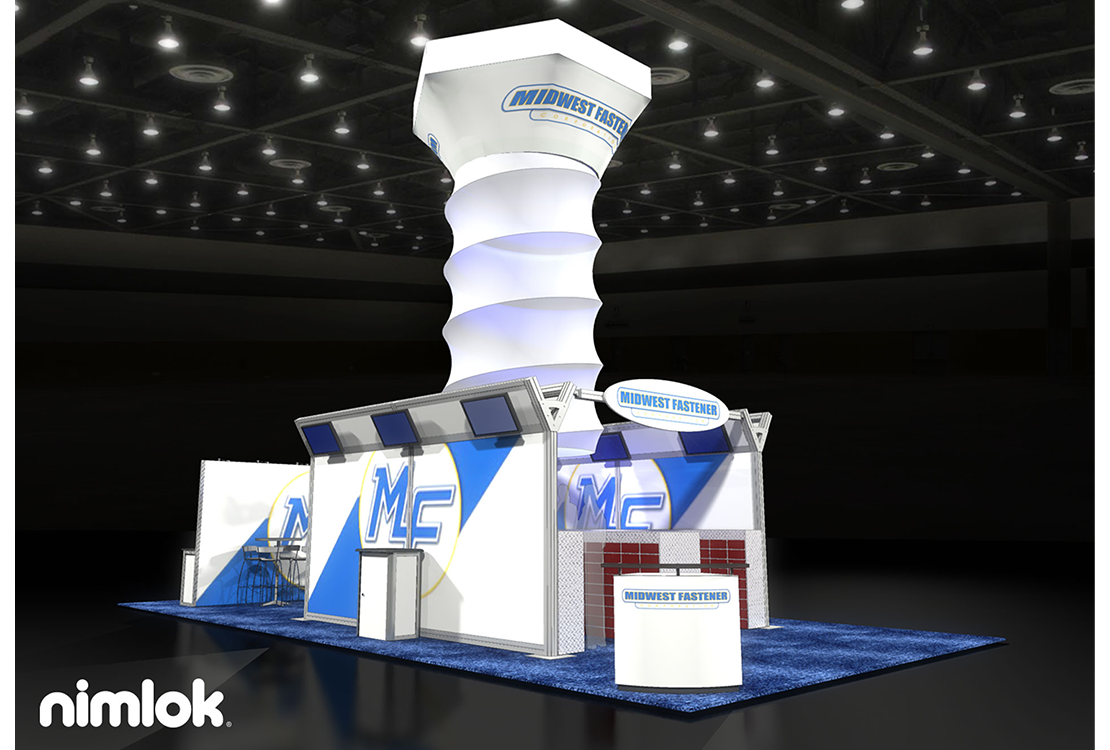 Client's Comments

"The best word I can think of to describe the benefits of working with Nimlok Grand Rapids is flexibility. No matter what type of design change or concept we threw at Nimlok, there was never a 'we can't do that.' It was always 'we will find a way to make it work.' From the start of the design process all the way to the preview day, Nimlok was there every step of the way making sure things were perfect. Midwest Fastener was looking for a trade show booth to create a wow factor and that is exactly what Nimlok delivered and it was impressive."
Scott Launder, Midwest Fastener Marketing Coordinator
Design Challenge
Midwest Fastener is a leading distributor of packaged fasteners for hardware stores, home centers and industrial markets. The company wanted an innovative booth upgrade that would command attention and position them as a viable leader within the industry. The design needed to be bold and unique. The upgrade also needed to be cost effective and create a new look, while integrating digital elements that uniquely showcased their products.
Design Solution
New custom elements were strategically integrated to reconfigure and enhance the design of the existing Nimlok booth, including a unique 17ft long suspended rotating silver screw and widescreen monitors for digital capabilities. The rotating screw attracted the kind of attention Midwest Fastener was looking for and digital screens kept visitors in the booth by showcasing product lines, store installations and the history of the company. Even with these new additions, the exhibit design remained a cost-effective and sustainable solution that helped Midwest Fastener solidify their positioning in the industry as well as achieve a "best new booth" award at The Orgill 2012 Fall Dealer Market.