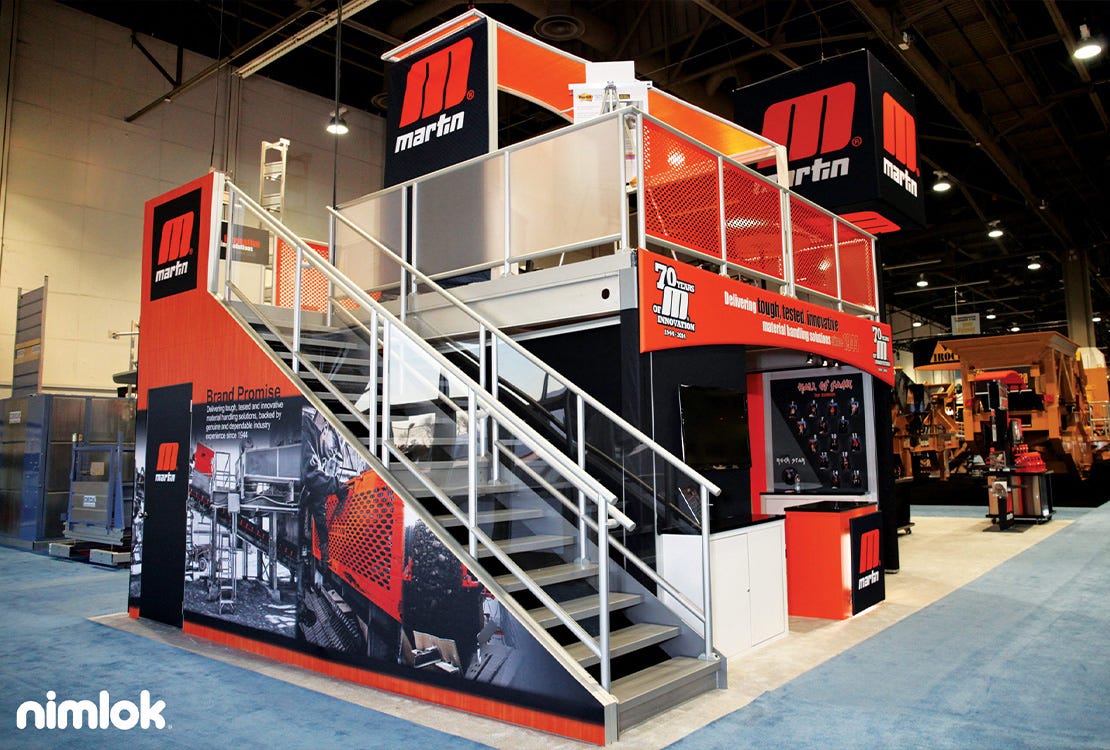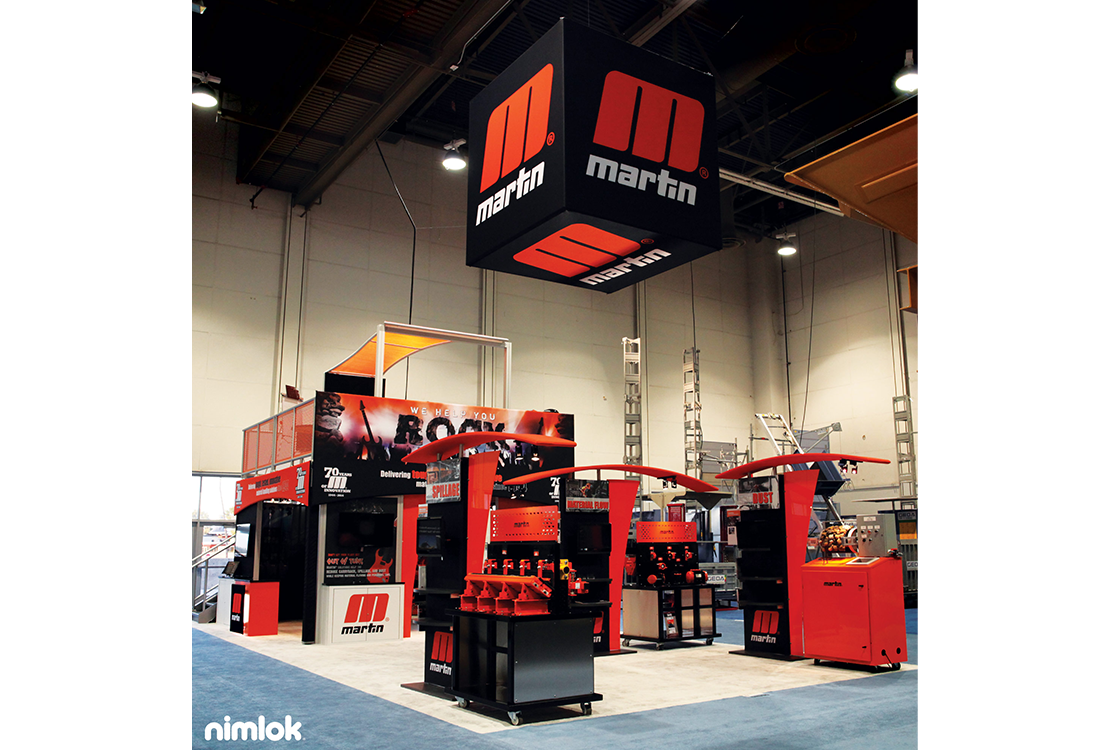 Client's Comments

"Martin Engineering was looking for a local team that was willing to go the extra mile for them. After meeting with the design and support staff of Nimlok Chicago they were confident in our team and how much support we offer our clients."
Miranda Wulfing, Event & Trade Show Marketing Specialist at Nimlok Chicago
Design Challenge
Martin Engineering, provider of conveyer belt cleaners and industrial vibrators, had been dissatisfied with their past exhibit's modular capabilities and approached Nimlok Chicago to design a truly reconfigurable display. Martin attends over 25 trade shows a year and needed an exhibit that could meet their changing needs – both in size and function – from show to show. Nimlok Chicago's challenge was to design an exhibit that was completely functional for each team and that fit into 10'x20', 20'x20' and 20'x45' exhibit spaces. For example, a 10'x20' configuration needed to be easy for a small sales team to set up while being versatile enough to add hanging monitors and/or shelving based on the show.
Design Solution
Nimlok Chicago provided the flexibility Martin Engineering was looking for with a large-scale 20'x45' exhibit designed to reconfigure into one 20'x20' and two 10'x20' displays using the same structural pieces. 10'x20' configurations could easily be set up by the on-site teams, and interchangeable graphics, movable shelving, counters and optional monitor mounts allowed for further customization from show to show. Ultimately, Nimlok Chicago designed for Martin Engineering an easy-to-reconfigure, cost-effective and uniquely designed set of exhibits that work cohesively to deliver their branded message and to fit their multi-show exhibiting needs.