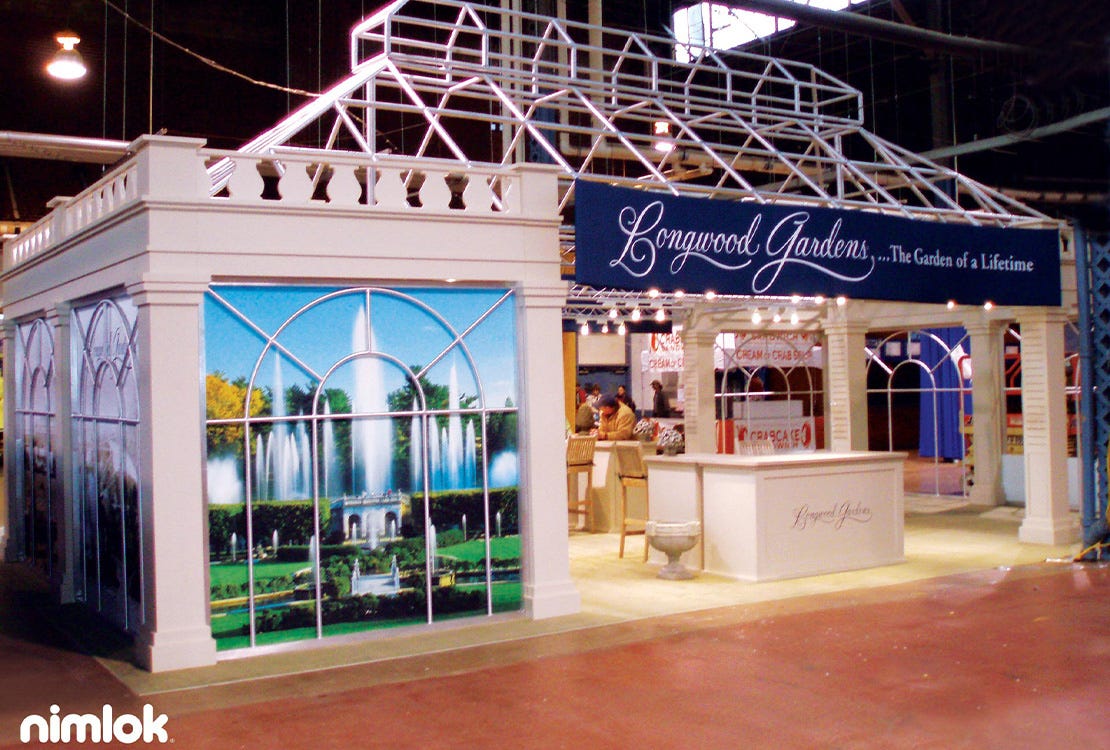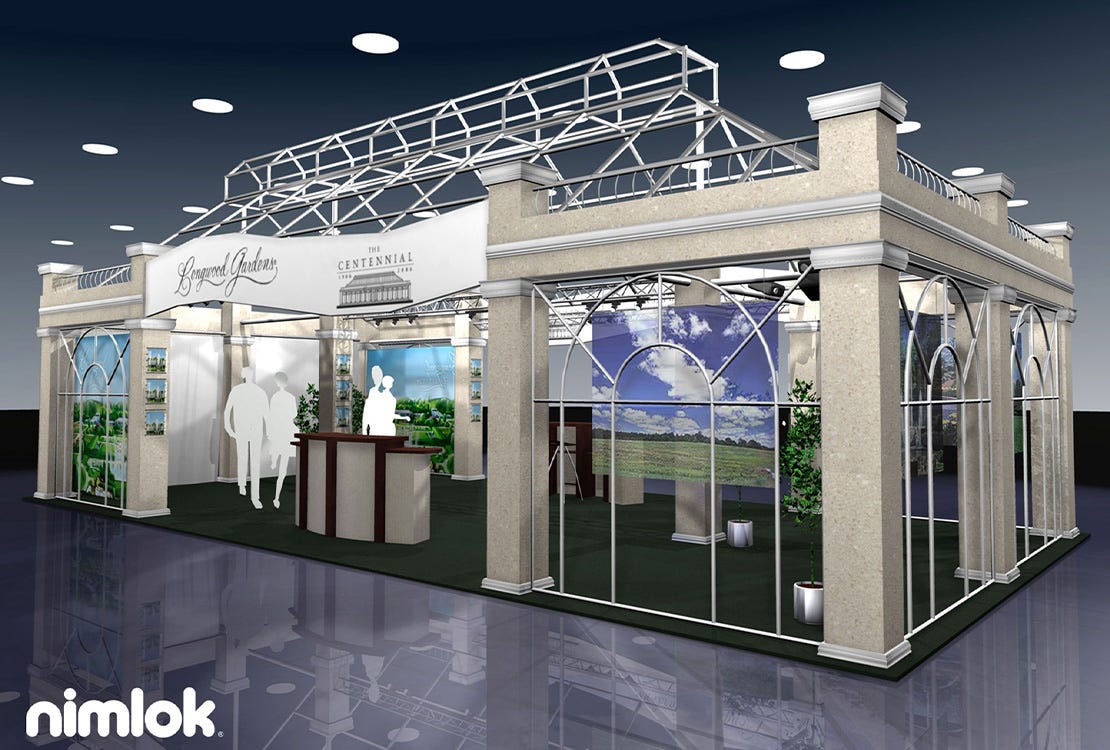 Client's Comments

"Nimlok Philadelphia designers fully realized what we had envisioned, a truly grand, elegant and unique exhibit appropriately embodying the spirit and tradition of Longwood Gardens, Inc. Every Nimlok staff person with whom I worked with was clearly committed to achieving excellence through a collaborative process based on communication and respect."
Tres Fromme, Planning and Design Leader, Longwood
Design Challenge
Longwood Gardens wanted to expand their brand awareness by attending their first trade show event. Longwood Gardens owns more than 1,000 acres where they offer more than 800 horticultural and performing art events each year. These events include horticultural training, flower shows, gardening demonstrations and children's programs. The Longwood campus is truly elegant and they wanted to extend the elegant feeling and integrity of the grounds into their trade show exhibit. The design needed to take elements from the conservatory since this would provide a tasteful sampling of the Longwood grounds.
Design Solution
Nimlok Philadelphia developed an custom trade show exhibit that extended the Longwood sophistication into the exhibit. The entire roof of the exhibit mirrored the conservatory on their grounds. The exhibit designers also developed custom molding and columns to give the exhibit the elegant atmosphere that Longwood desired. The display graphics took elements and images from the grounds to extend the same feeling into the exhibit. Since this was Longwood first venture into the exhibit arena, Nimlok Philadelphia provided a complete turn key solution from design, installation and dismantle. We even gave them a crash course into exhibiting and shared items to ensure the event was a complete success.