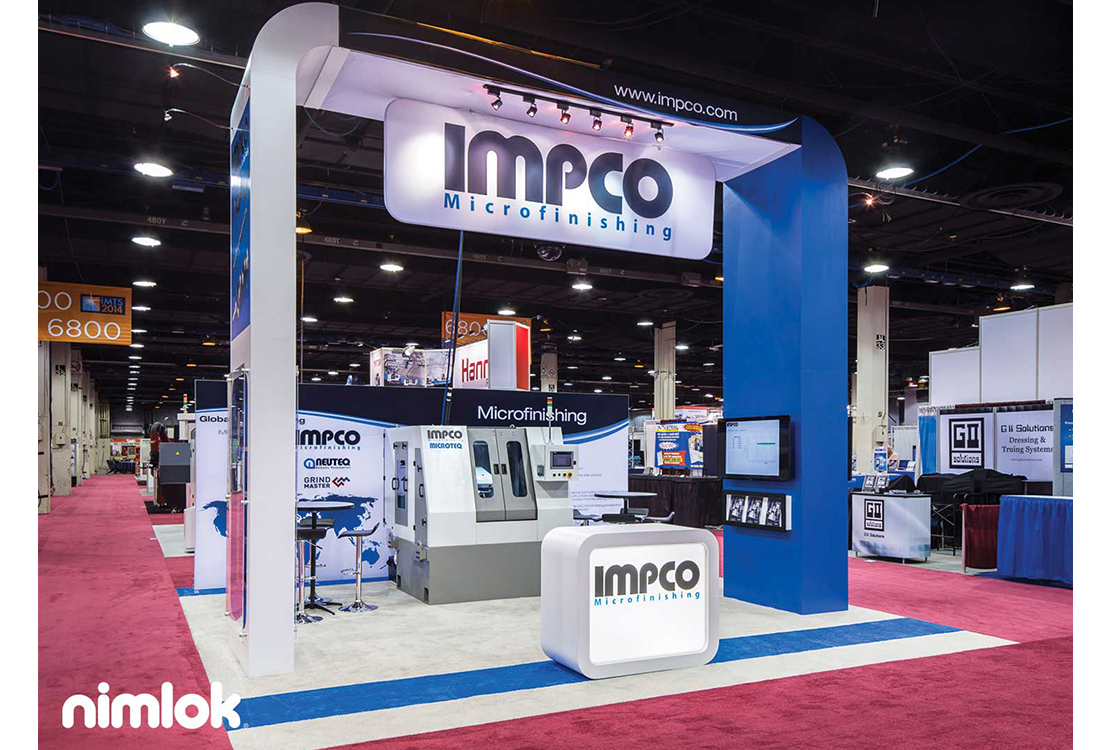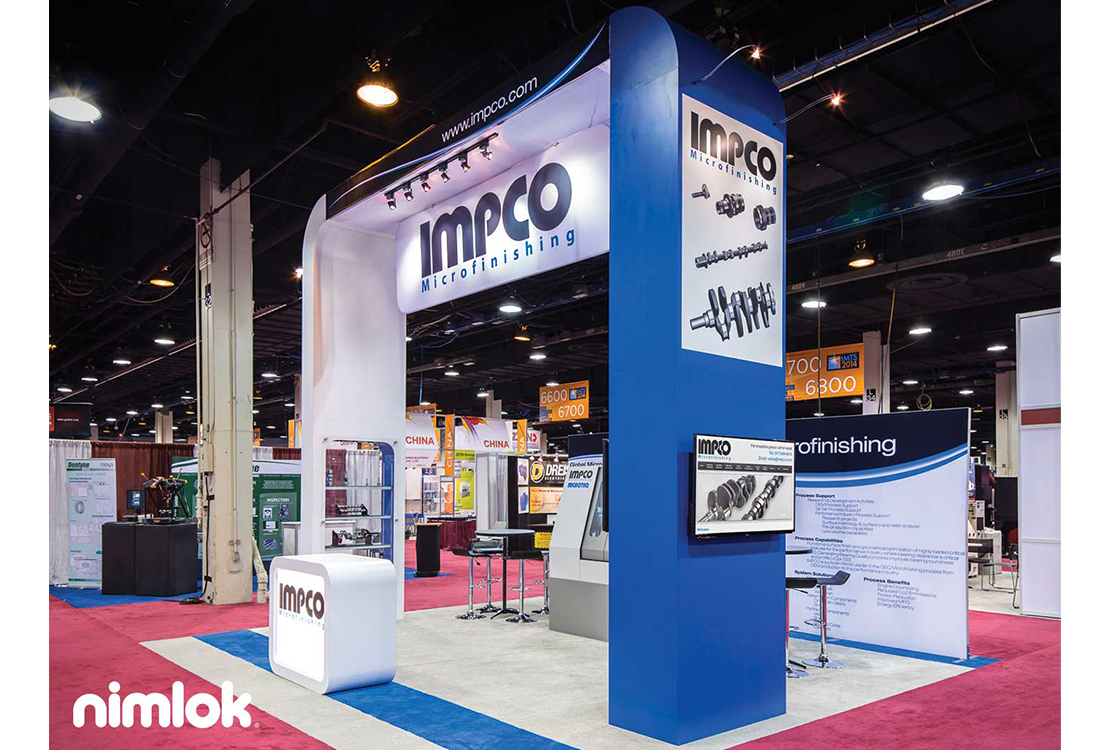 Client's Comments

"Having worked on smaller projects with Nimlok Michigan we were confident in their ability to help us reach our vision. That's why I contracted them again when we needed a larger standout exhibit. Our team here at IMPCO worked closely with Nimlok Michigan throughout the designing process, and they were a pleasure to collaborate with. We got the exhibit that we wanted without going over budget."
Sally Mene Personnel Manager, IMPCO
Design Challenge
IMPCO manufactures a full range of "microfinishing" machines, which are used for a variety of tool and component finishing processes. IMPCO participates in numerous shows throughout the year, but, for the 2014 International Machine Technology Show in Chicago, they needed a large-scale booth to help them stand out and attract more visitors. IMPCO also needed an exhibit that could showcase their microfinishing process and communicate their brand identity.
Design Solution
To create a design that aligned with IMPCO's trade show needs, Nimlok Michigan crafted a 20' x 20' custom modular exhibit with a layout open enough to house one of IMPCO's microfinishing machines. A laminate-paneled archway with an elevated spotlit sign projected the brand and attracted visitors to the space. Large monitors played footage of IMPCOs microfinishing process giving visitors an up-close look at IMPCO'S capabilities. At the rear of the exhibit, a tension fabric backdrop communicated IMPCO's branded message. Finishing off the design, a backlit branded reception counter greeted visitors and served as storage space for booth materials. By creating a 20' x 20' design, Nimlok Michigan was able to give IMPCO their larger "standout" exhibit space with room for their machines on the show floor.