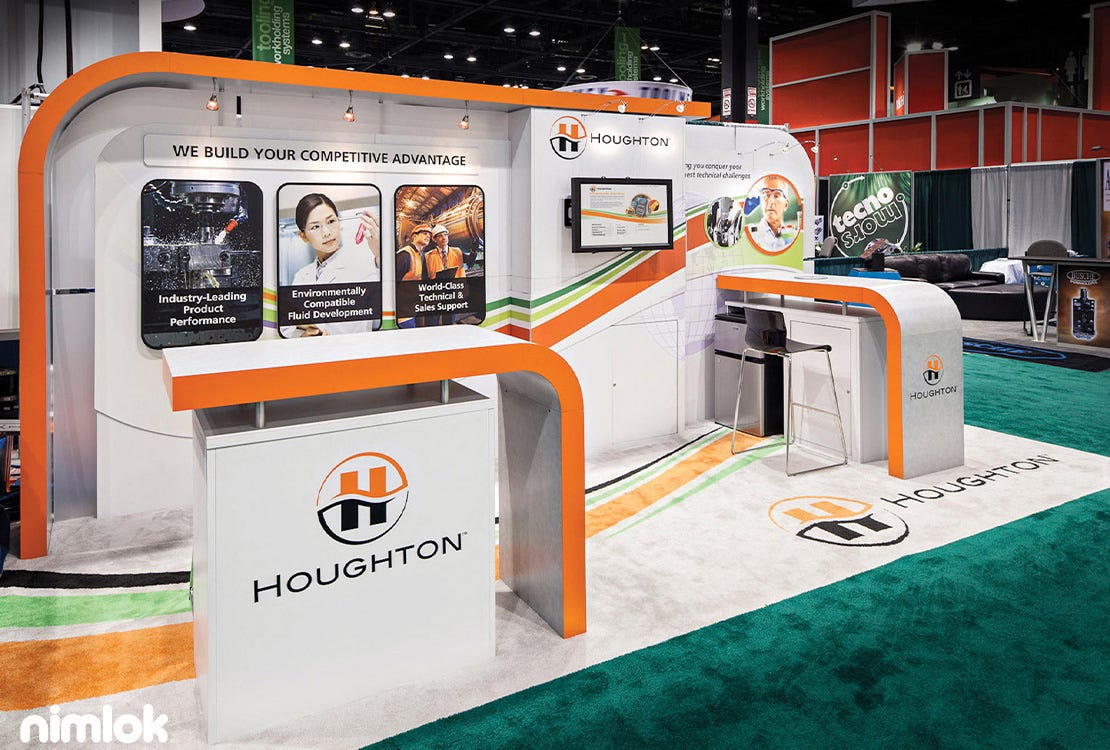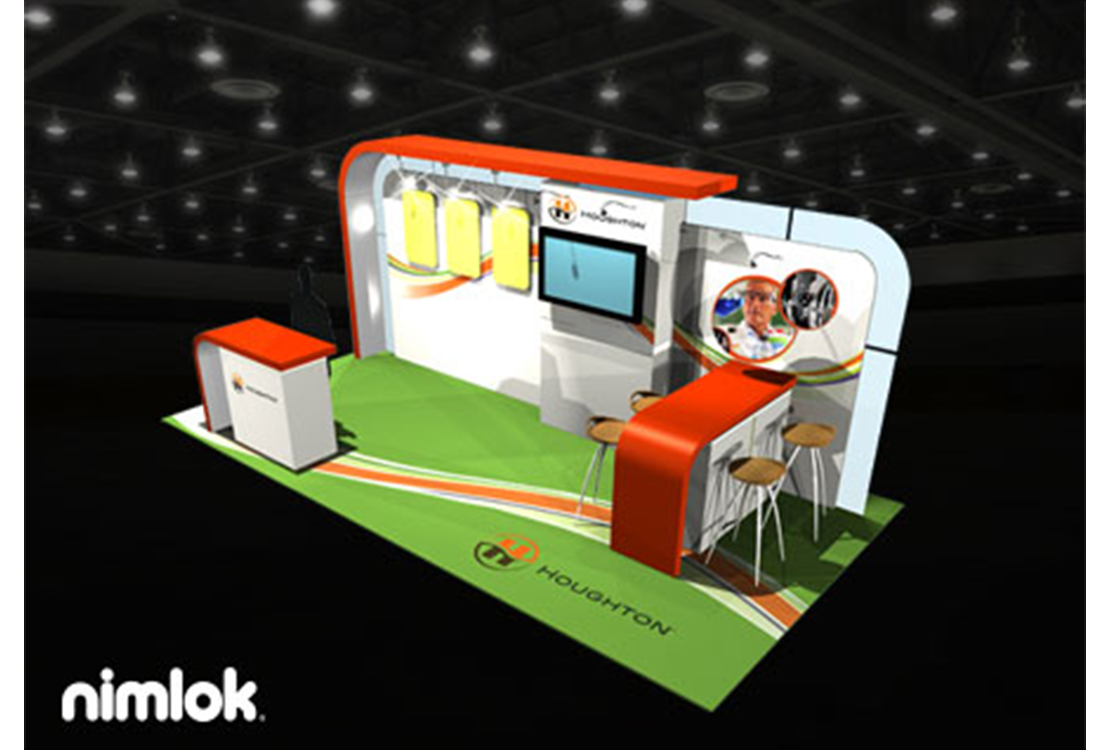 Client's Comments

"We worked with Nimlok Philadelphia to design and create a custom exhibit that featured unique style elements, shapes and pops of color, synonymous with our brand. Not only is the design creative, but it is SMART. We have the versatility to easily change our graphics and messaging to target different audiences at different events. Unique, creative and cost-effective – what more can you ask for?"
Houghton Marketing
Design Challenge
Houghton is a provider of high-quality specialty chemicals, oils and lubricants to the steel and automotive industries. They wanted to make a big impact on the trade show floor with a cost-effective exhibit that created instant brand recognition and provided versatility for multiple events. Additionally, they wanted the space to incorporate areas for communicating with clients and storage to ensure the space stayed uncluttered.
Design Solution
Nimlok Philadelphia designed a 10'x20' custom exhibit that reflected Houghton's branding with soft curved edges throughout, mirroring the curved lines of the company logo. The curved structures and pops of bright orange created eye-catching details that helped Houghton stand out among surrounding competitors. Custom counters provided a casual space for client meetings and interaction, while cabinets beneath the counters doubled as storage space. An integrated LCD screen displayed multimedia messages tailored specifically to the audience while spotlights brightened the space, calling attention to key message areas. Finally, the booth was reconfigurable and could be rearranged to fit into a 10'x10' display area. This design feature coupled with easy, interchangeable graphics made Houghton's exhibit both versatile and cost-effective, giving them the freedom to focus on what they do best.