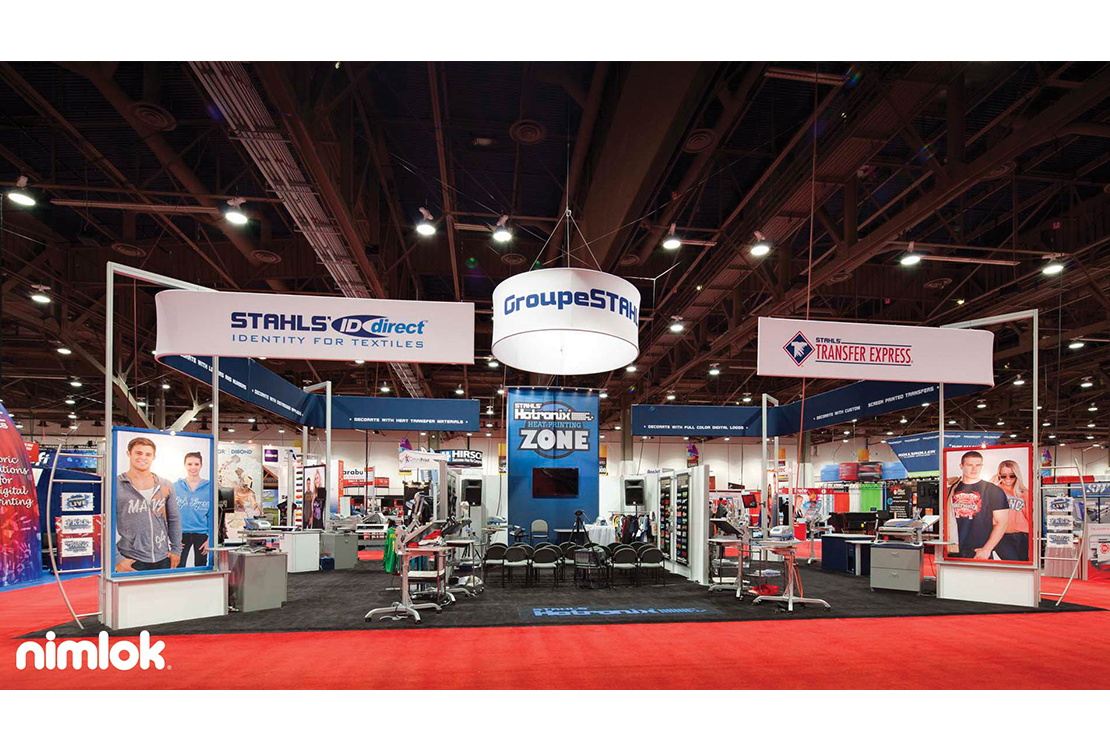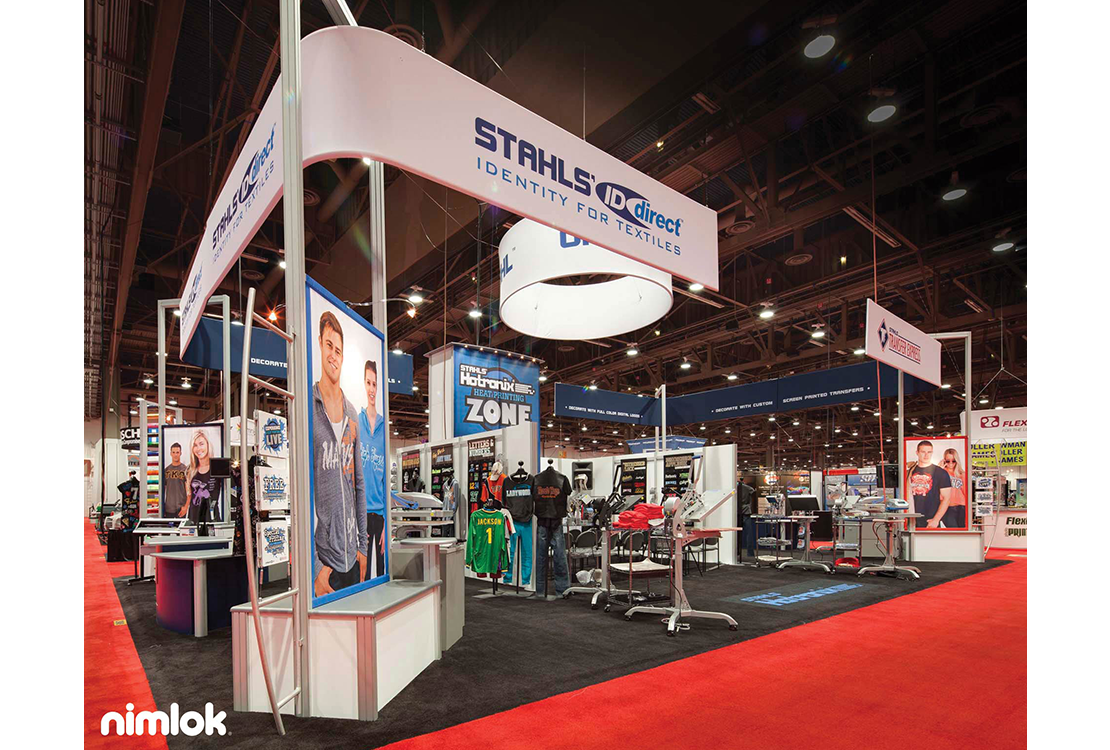 Client's Comments

"We have a long history and an excellent working relationship with Jason Parkes of Nimlok Michigan. Nimlok always comes through with creative displays and work spaces that are user friendly and enhance our appearance. Other GroupeSTAHL companies have been so impressed with our displays over the years that many have purchased their own Nimlok booths."
Jeanine Flannery, Event Marketing Coordinator, Stahls' ID Direct, a division of GroupSTAHL
Design Challenge
GroupeSTAHL provides innovative heat printing services for a variety of textiles including sporting goods and apparel. They needed a new booth design to enhance the image of GroupeSTAHL as an industry and knowledge leader with in-booth, educational seminars and product demonstrations. In addition to accommodating seminars the space needed to represent three GroupSTAHL divisions all "under one roof" with room for storage and product displays.
Design Solution
Nimlok Grand Rapids designed a 20'x40' custom modular exhibit using a mixture of GroupeSTAHL's existing booth properties, newly purchased components and rental pieces. The result was a flexible display with sleek fabric structures and versatile components that could be rearranged based on GroupeSTAHL's specific needs. To create an inviting and functional presentation and product demo area, Nimlok incorporated ample seating and large LCD screen in a wide, open space. The design effectively incorporated the three company divisions, bringing the presentation space to the forefront of the exhibit to help GroupeSTAHL grow as an industry knowledge leader.