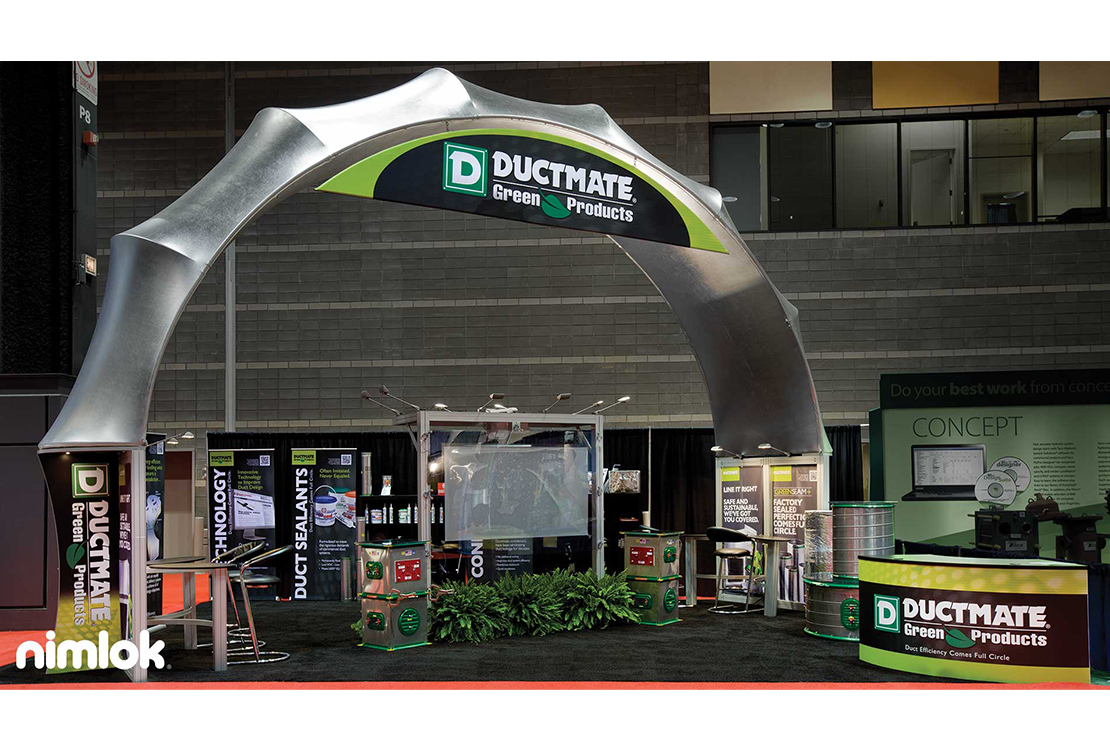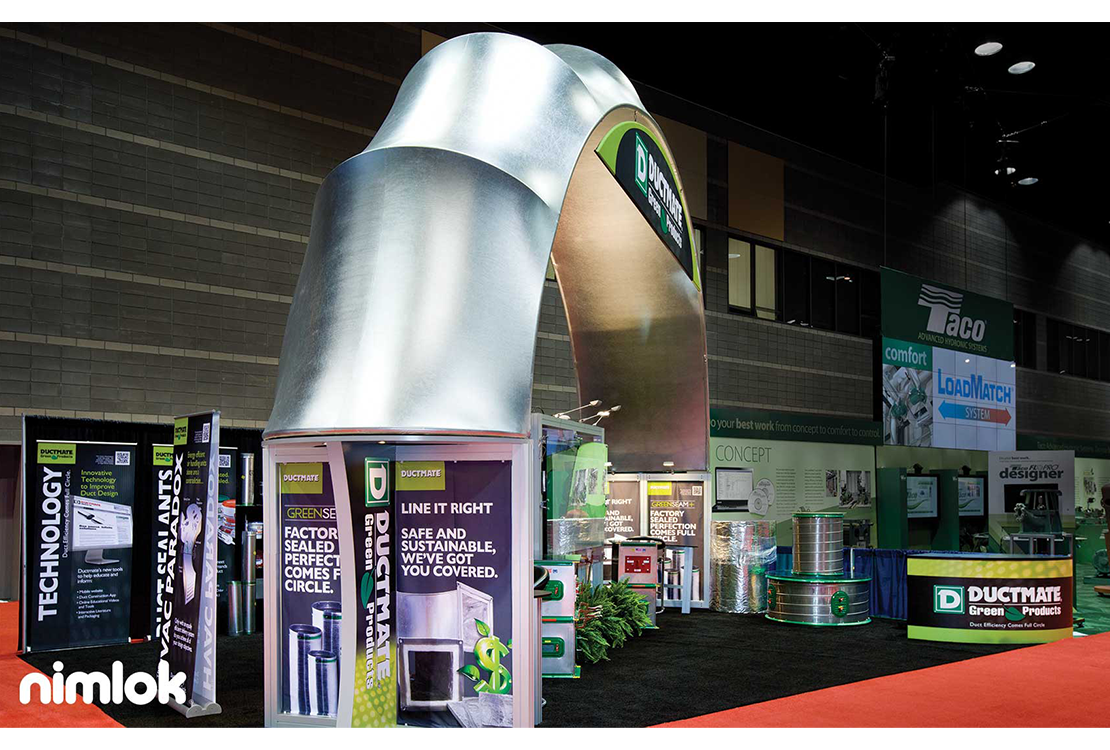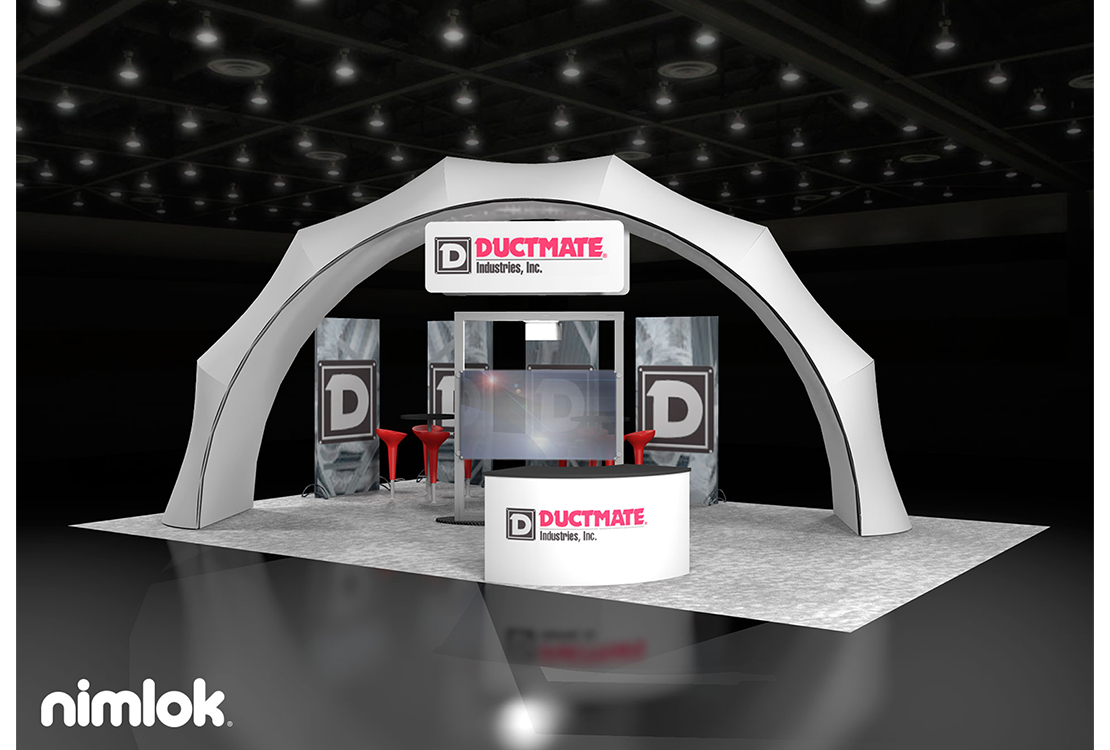 Client's Comments

"Our display's design was unique and exceeded our expectations. As a result we had great booth traffic and an excellent response from our customers and prospects."
Mark Smith, Business Development Manager, Ductmate Industries, Inc.
Design Challenge
Ductmate's goal was to create an impact at the 2012 International AHR Expo with an inviting, open exhibit layout that uniquely integrated and showcased their products. Ductmate manufactures ventilation and air conditioning accessories including galvanized ductwork pipes. The exhibit design needed to fit AHR Expo's 20ft height limit as well as the 16ft height limit for a show Ductmate plans to attend in 2013. Ductmate also wanted to incorporate a large 80" interactive screen into the exhibit layout to highlight their products, expose visitors to their website and play demonstration videos.
Design Solution
By constructing a tall arch frame covered by silver fabric, the display reflected Ductmate's galvanized ductwork pipes, and achieved openness as well as maximum impact. The Nimlok Pittsburgh exhibit design team also developed a reconfiguration of the arch to easily fit a 20ft and 16ft high space. The reconfigurable booth could now easily be adapted to the requirements of future trade shows, providing Ductmate with a cost effective and sustainable solution. The 80" interactive screen was placed in the center of the exhibit, mounted on a simple stand to appear suspended in the air, adding an element of technology that set the company apart from their competitors. Kore Image developed the interactive presentation to capture visitors' information as well as show demonstration videos and product highlights, which kept visitors in the booth longer. Coupled with bold graphics and strategic product placement, the large scale trade show exhibit was a great success and resulted in an increase in booth traffic and buzz for Ductmate.