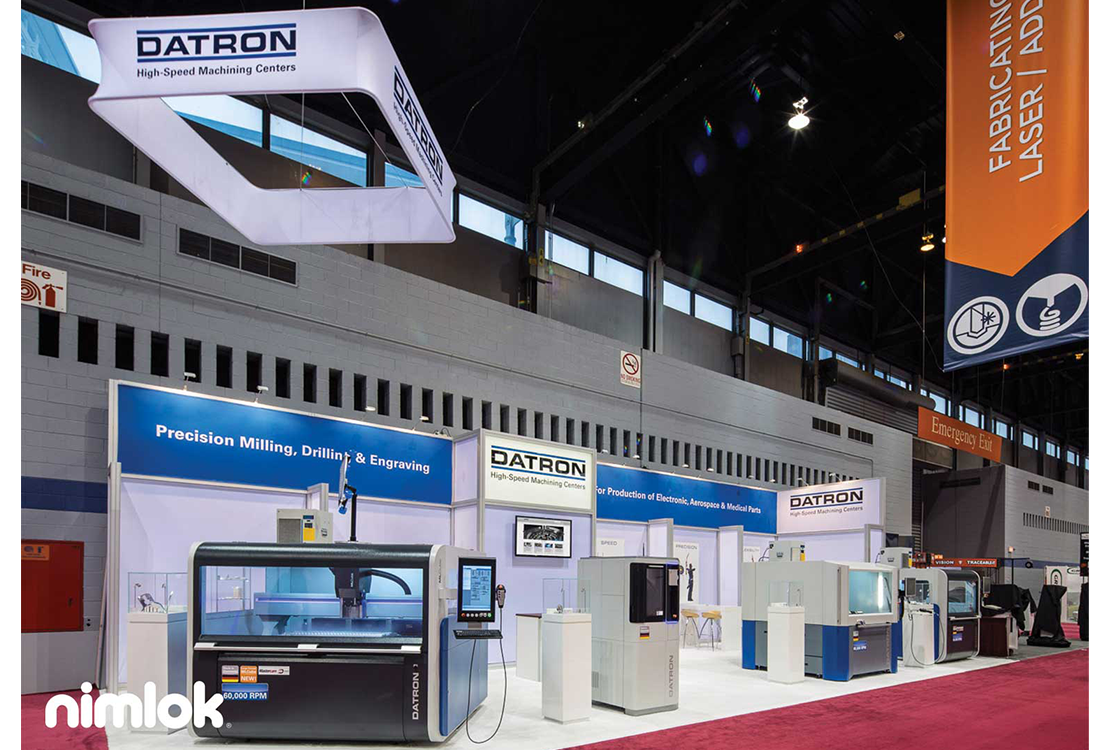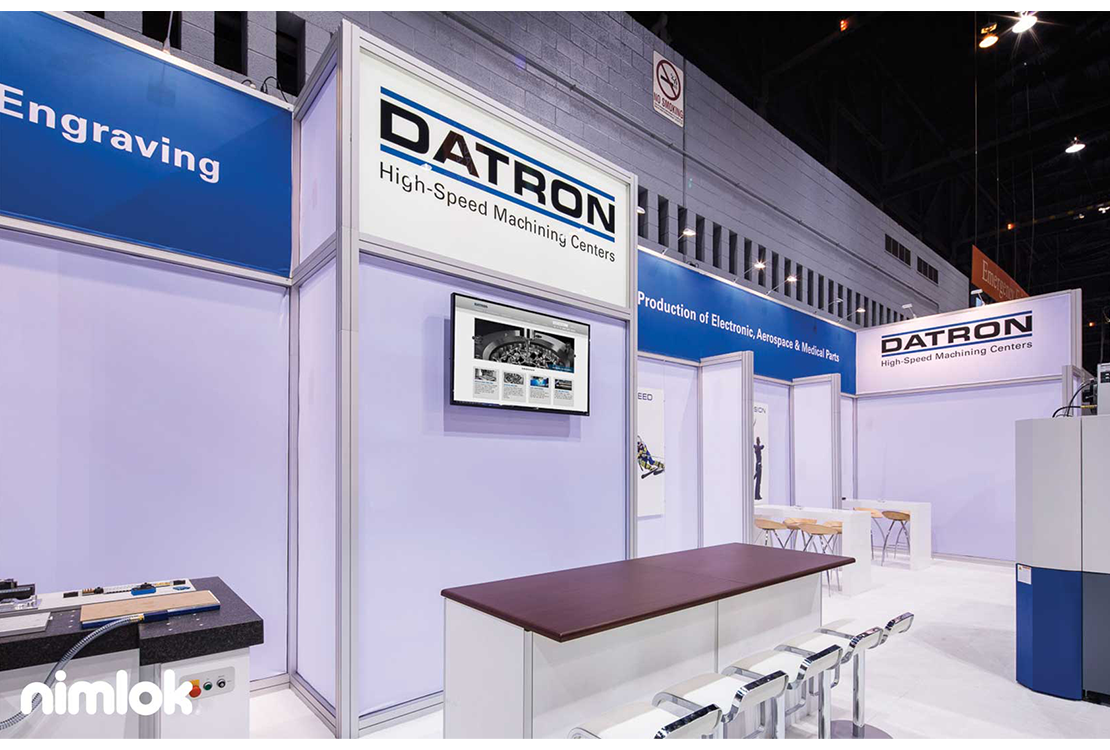 Client's Comments

"We picked Nimlok for a combination of factors. Your team was collaborative and easy to work with, your design looked great and was within our budget, location was ideal and all the other factors were just the icing on the cake."
Amy Spencer Marketing Director at DATRON
Design Challenge
Datron is a manufacturer of high-speed milling machines. They specialize in industrial milling, dental milling, CNC dispensing and CNC milling tools. The challenge Datron faced heading into the 2014 IMTS show was creating an image that would rival their larger competitors while remaining within a smaller budget. Being a small company of 25 employees, Datron wanted to showcase their large-scale capabilities to visitors. Also, Datron wanted to create a sense of continuity between their image and that of their German supplier, which would aid in communicating their "large-scale capabilities" message.
Design Solution
By creating a long 20' x 50' modular exhibit, Nimlok Chicago was able to give Datron a cost-effective, professional, high-tech and clean exhibit design solution. The exhibit featured an extrusion-based backwall with fabric graphics that created a clean and vivid backdrop to the space. The open floor layout facilitated casual foot traffic while a private conference room provided space for one-on-one meetings with clients and prospects. The exhibit was capped off by a fabric hanging structure that projected the Datron brand across the crowded show floor. With such a large space, Datron was able to display their actual machines on the show floor and, by way of integrated flat screen monitors with looping production videos, could showcase actual production capabilities and processes. Lastly, Datron's desire to create more brand continuity with their German supplier added to the overall large-scale feel the company was looking for. The impact of this smartly-designed exhibit was felt instantly, helping Datron increase their lead volume by 25% from their previous show.