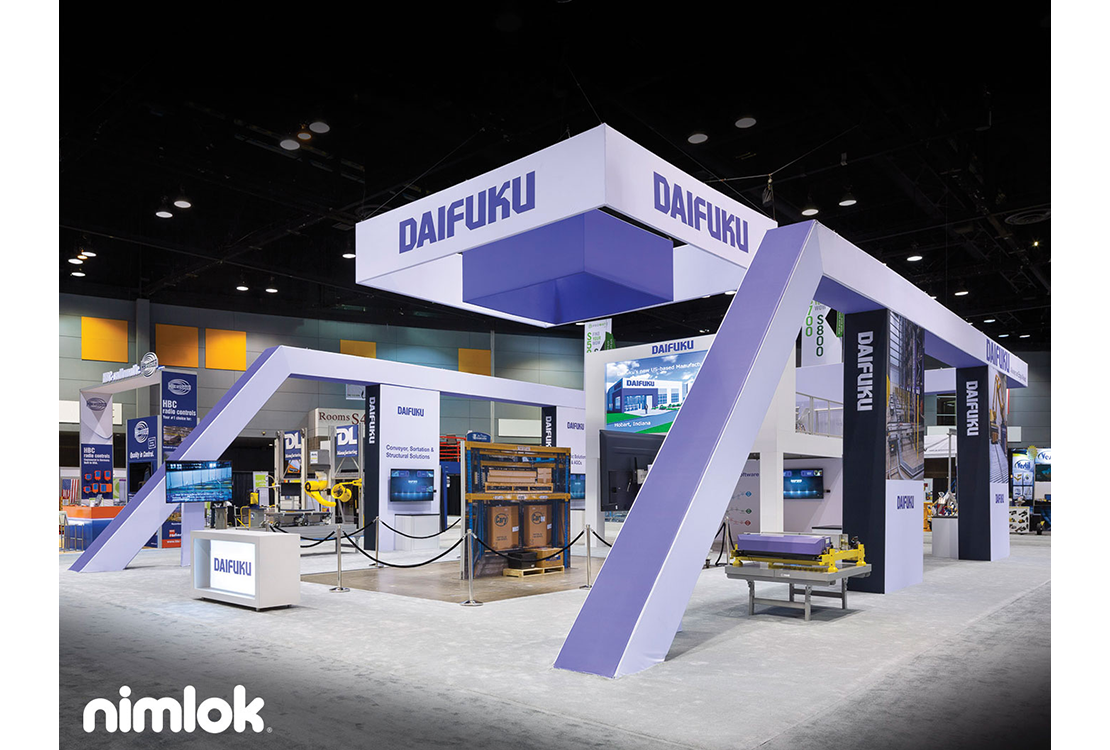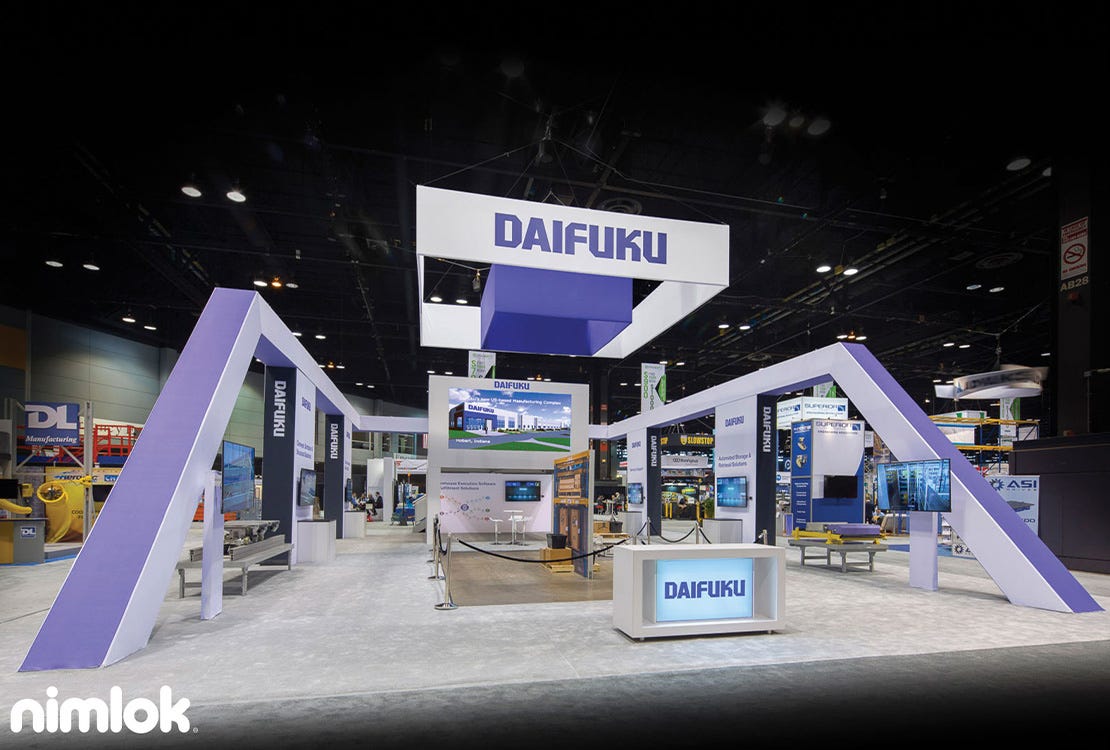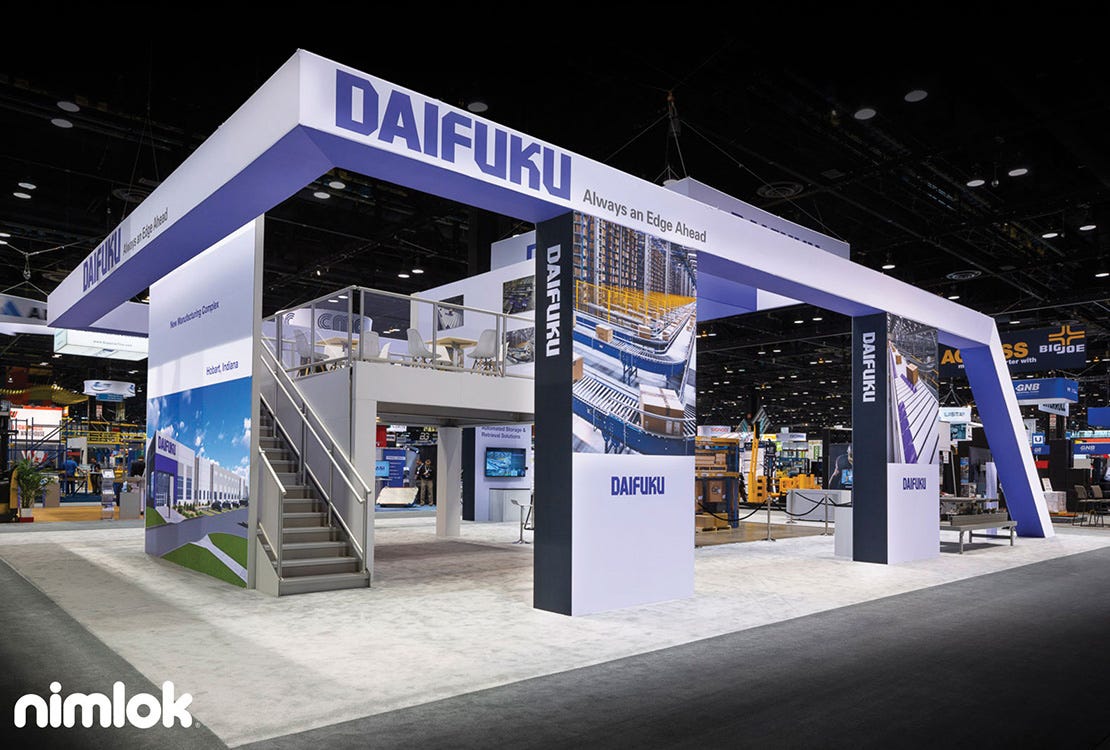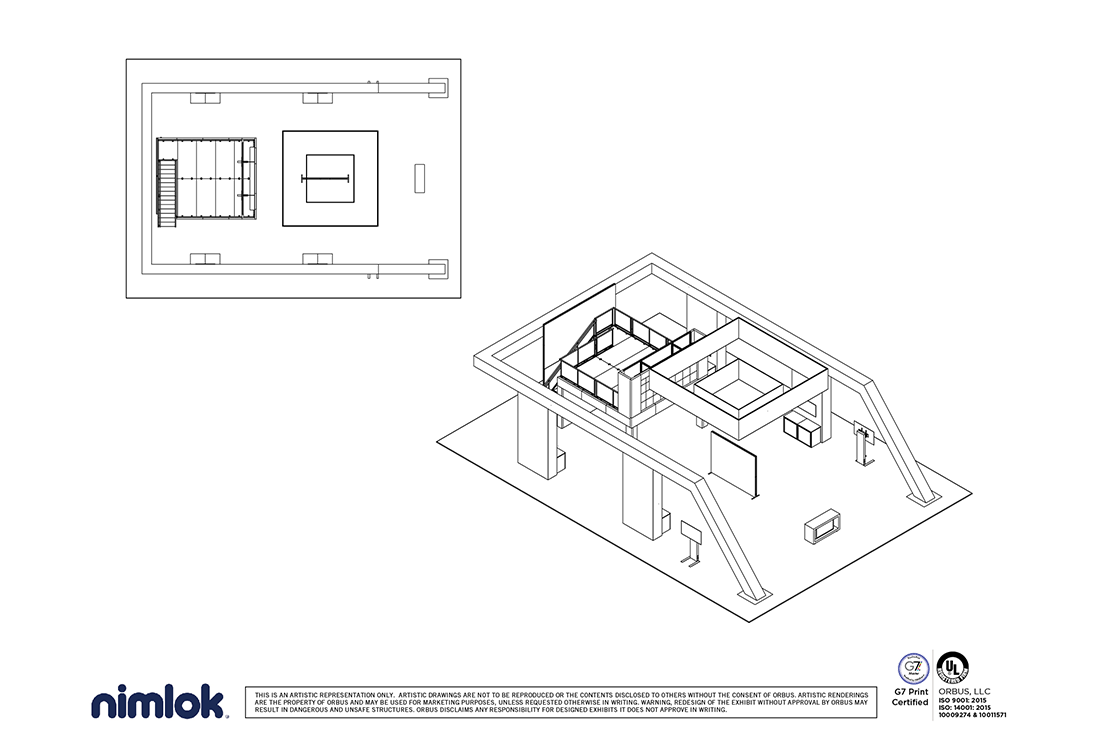 Client's Comments

"Daifuku challenged us to create a space that demanded attention and could properly showcase their products and services, while maintaining an open floor plan. This design challenge was solved with a stunning 50' x 70' custom trade show display."
Maria Valdovinos, Sr. Account Executive, Nimlok Chicago
Design Challenge
Daifuku, a leading provider of material handling systems, had two main goals for their new custom exhibit. The first was to create a space that drew people's attention to their booth. The second was to properly showcase 8 to 9 of their different products, while maintaining an open floor plan. There was also a need for a private meeting area, which was provided in the double-deck structure.
Design Solution
This design did not disappoint. The ambitious 50' x 70' trade show booth incorporated crisp, white graphics with bold branding and towering structures that could not be overlooked by attendees. Inspired by Daifuku's product line, Nimlok Chicago designed and created a fabric structure that became the main focal point, a 40' wide structure that mimicked a conveyor belt. This provided height as well as a dramatic entrance to the space and complimented the branded tiered hanging sign.

The addition of branded towers each dedicated to a service or product not only provided stability for the fabric structure, but also provided a semi-private backdrop for each of Daifuku's sales reps. The towers were strategically wide enough to create an open floorplan that was inviting and created internal flow to draw attention to the center of the space, where Daifuku's capabilities were showcased for visitors.

Branding and messaging were strong throughout the space. Several large monitors were placed throughout the trade show exhibit, which provided education and engagement in all areas. Finally, the need for a private meeting area was addressed with a branded double deck. With 950 exhibitors at ProMat 2019, this creative and smartly-designed exhibit helped Daifuku achieve its goals and make a statement on the trade show floor.