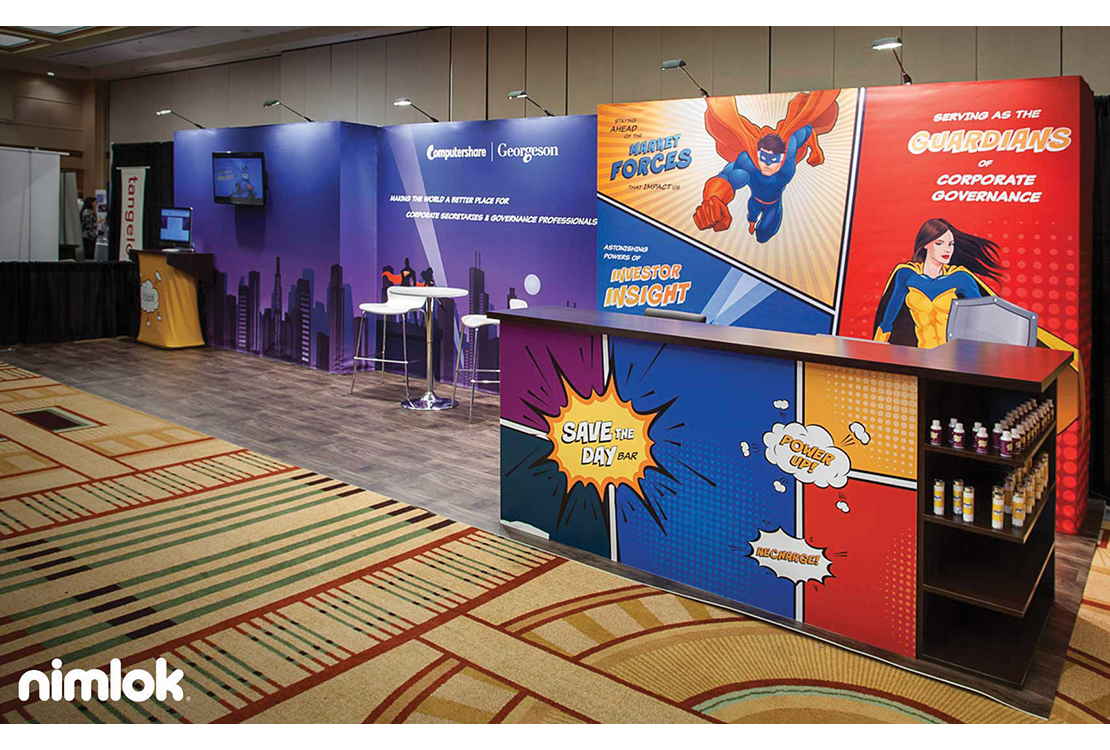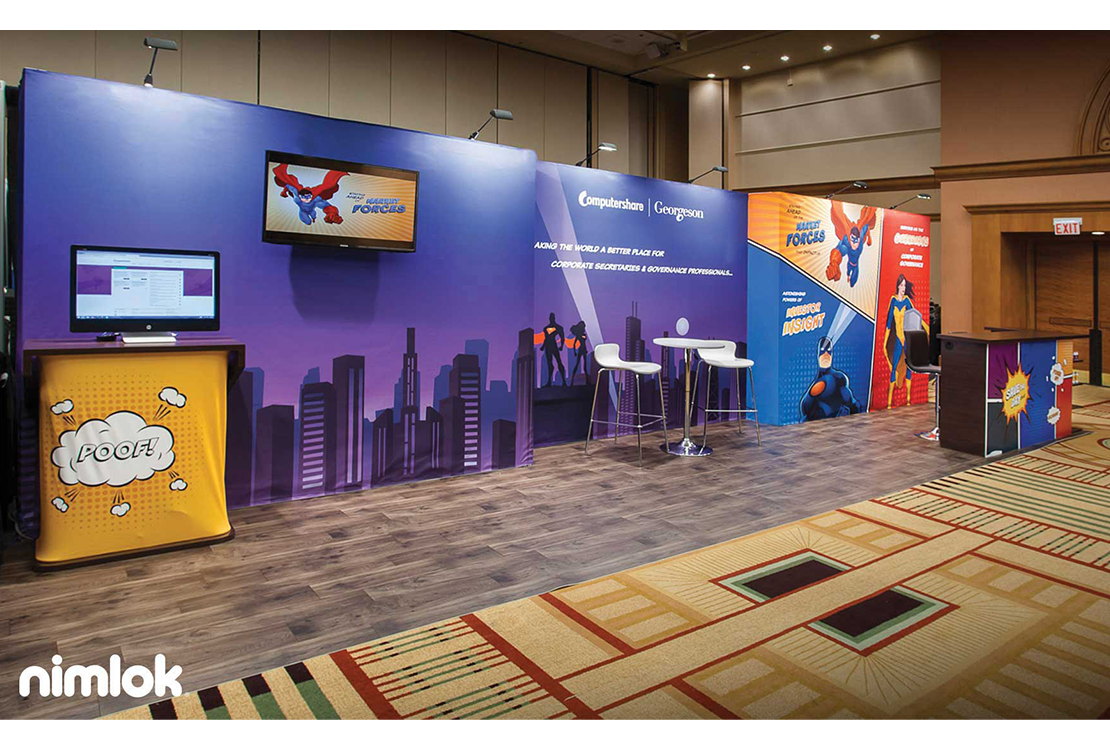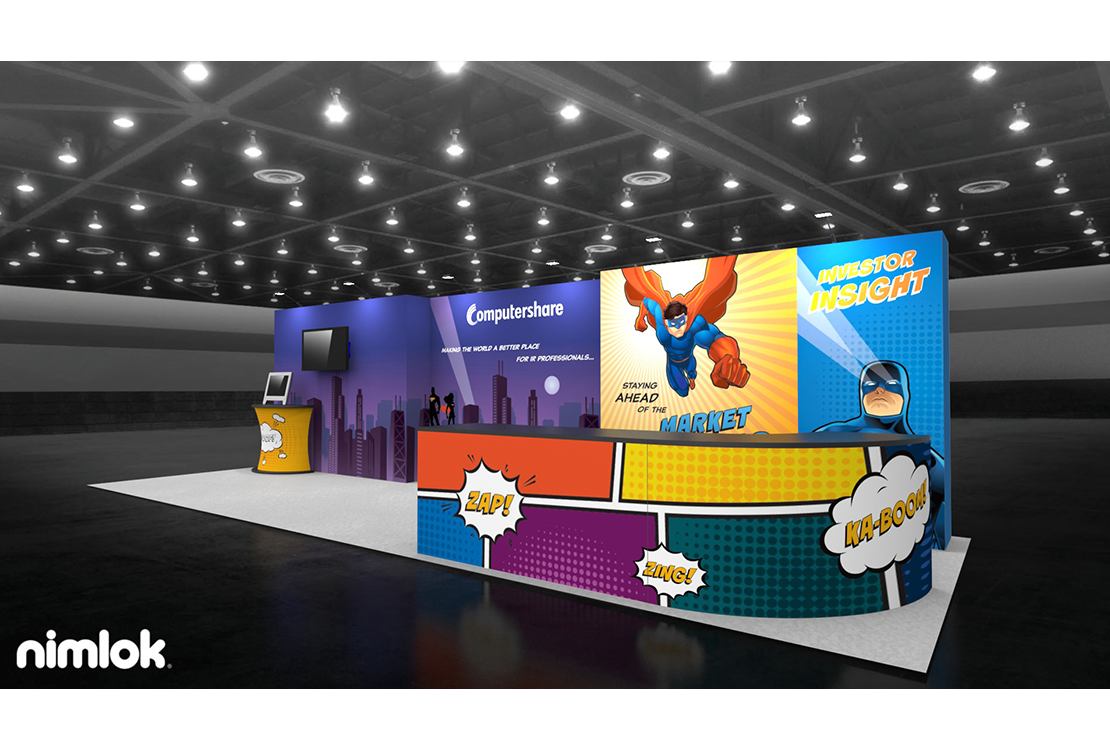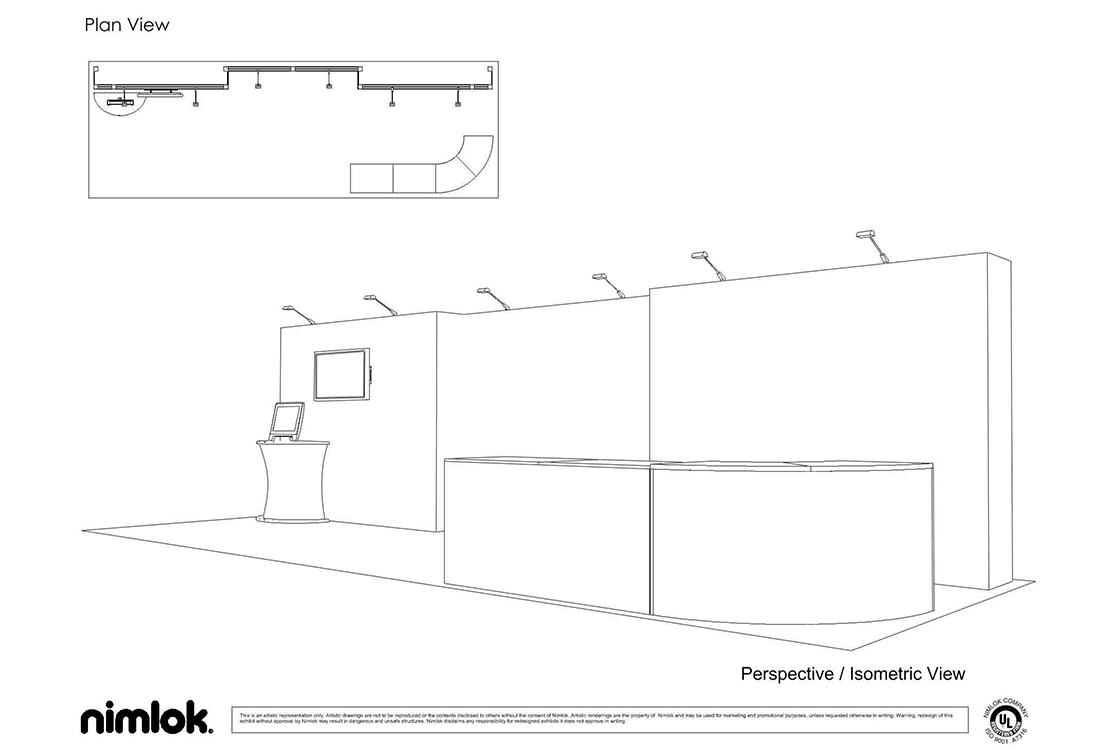 Client's Comments

"Whenever we are planning a new booth we have two things in mind. First, we want a design that will attract visitors to our client's space. Second, we want our client's exhibit to be as budget-friendly as possible. We helped Computershare achieve both with a vividly detailed and cost-effective exhibit. They couldn't have been happier with the result."
Miranda Wulfing, Sr. Branding Consultant Nimlok Chicago
Design Challenge
Computershare is an Australia-based stock transfer company specializing in employee equity plans, investor relations and corporate governance solutions. Computershare was attending the 2015 Society of Corporate Secretaries & Governance Professionals conference taking place in Chicago. Computershare needed a budget-friendly exhibit that incorporated an open layout for one-on-one consultations, technology for branded messaging and eye-catching graphics.
Design Solution
Nimlok Chicago worked closely with Computershare to design a 10' x 30' modular exhibit. To accommodate Computershare's need for one-on-one consultation space, the center of the exhibit was left open, allowing room for seating and easy interaction between booth staff and attendees. Monitor mounts placed throughout the exhibit engaged visitors with Computershare's branded message and capabilities overview, while bold, brightly-colored fabric graphics caught the attention of passersby. The fabric graphics also allowed for a more budget-friendly exhibiting experience, as they are lightweight and help save on shipping and storage cost. Computershare was able display their brand confidently to attendees thanks to Nimlok Chicago's eye for detail and design know-how.