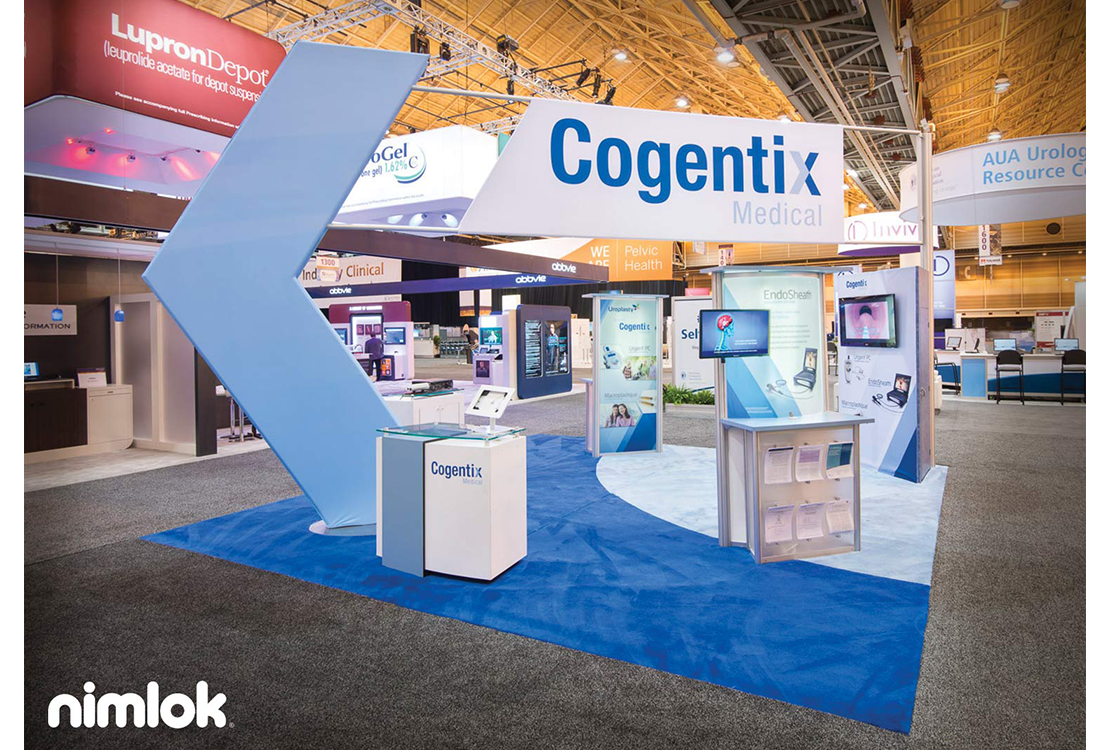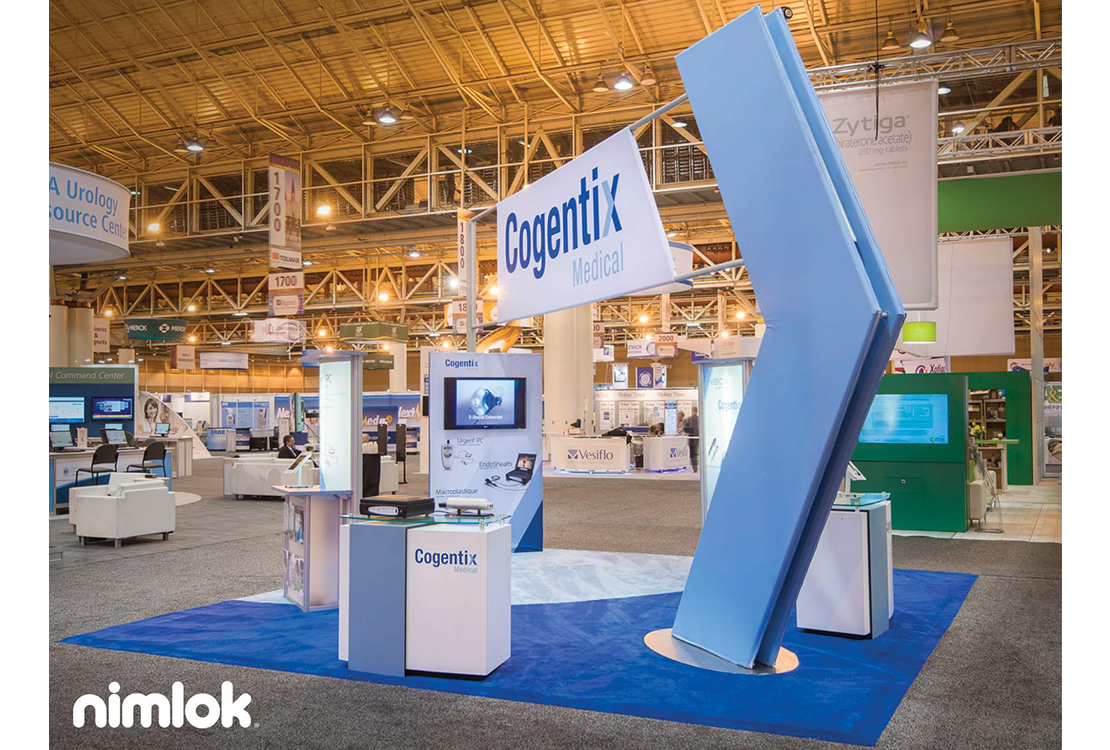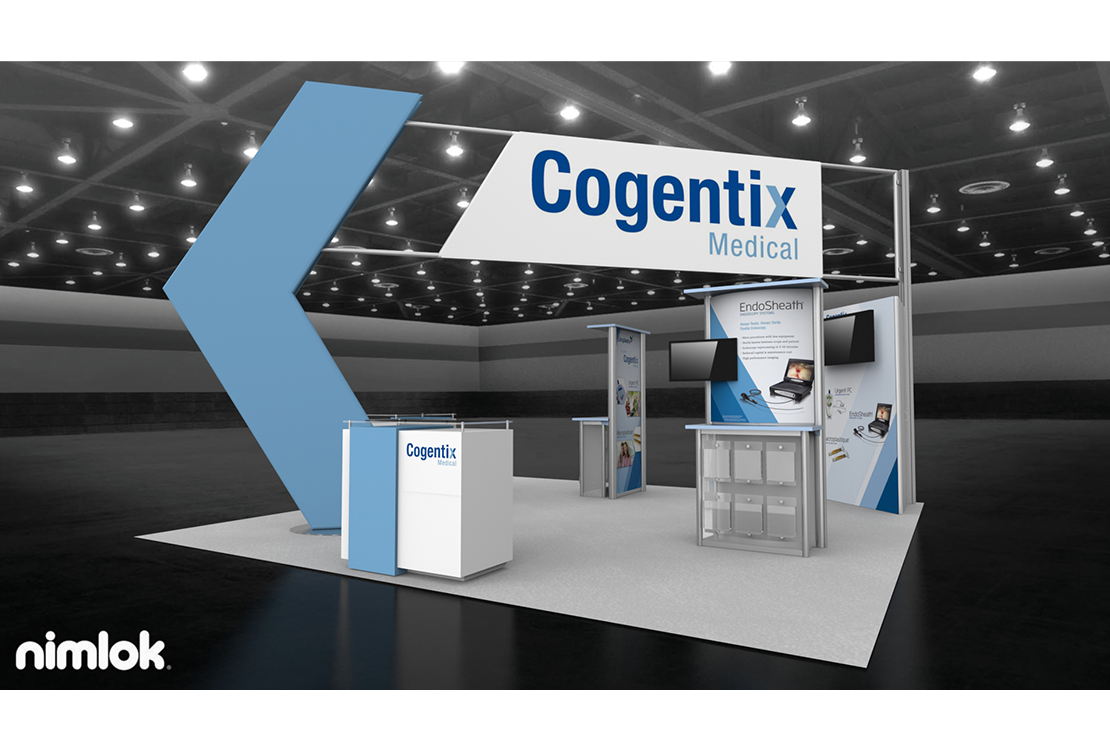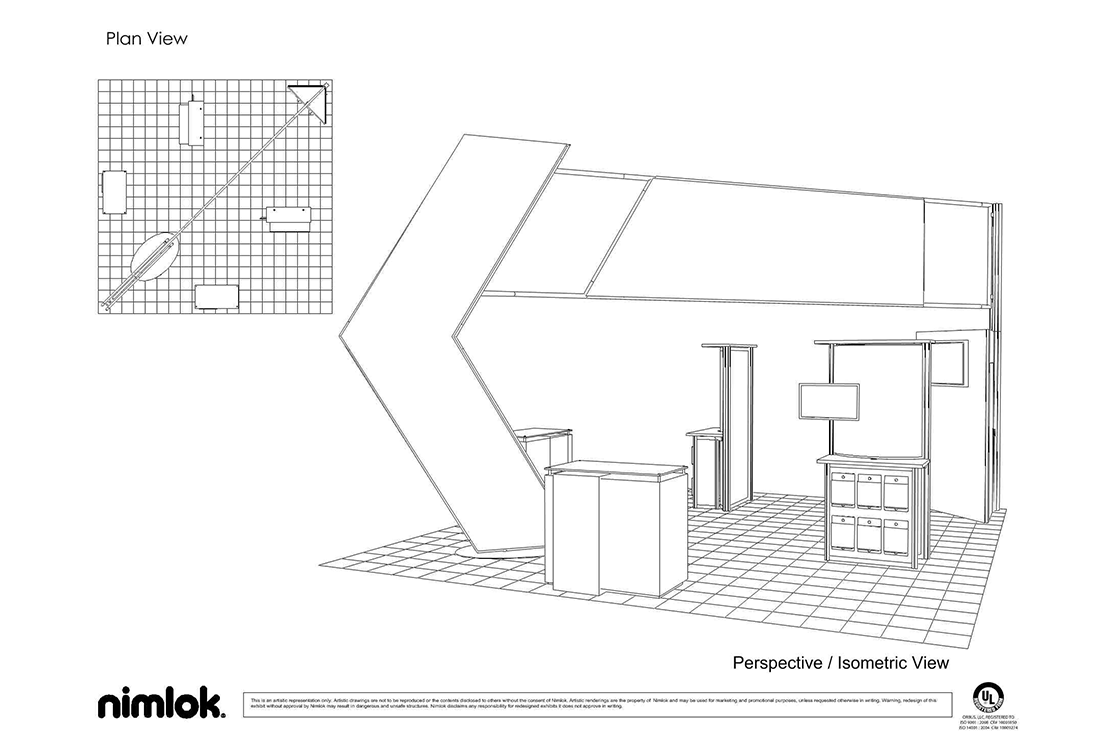 Client's Comments

"Our company went through a merger and we needed a rebranded exhibit with additional features to better accommodate our growing needs. Nimlok North was up to the challenge, and what they were able to do for us was nothing short of amazing."
Rhonda Hess, Cogentix Medical
Design Challenge
Cogentix Medical, Inc. is a medical device company that specializes in the development and manufacturing of urological equipment. Congentix Medical purchased a 20' x 20' custom modular exhibit in 2013, but due to a recent merger and subsequent rebranding, the company was in need of an updated exhibit that communicated the new brand, allowed for additional engagement centers and maintained an open layout.
Design Solution
Nimlok authorized dealer, Nimlok North, collaborated with Cogentix Medical to redesign their 20' x 20' island exhibit into a graphically-bold, attendee-friendly custom modular design that utilized much of their previously purchased exhibit. The need for a graphics overhaul was a top priority for Cogentix Medical. New tension fabric structures were added to the exhibit, designed to mirror Cogentix Medical's new branding. Nimlok North designed backlit media kiosks to increase engagement and serve as learning stations. Additional counters were added to the exhibit per the request of Congentix Medical. The counters were strategically placed to maximize exhibit space and incorporated the Cogentix Medical logo to help communicate Cognetix Medical's rebranding. Nimlok North's eye for detail and ability to meet tight deadlines with actionable exhibit solutions were crucial to the successful Cogentix Medical redesign.