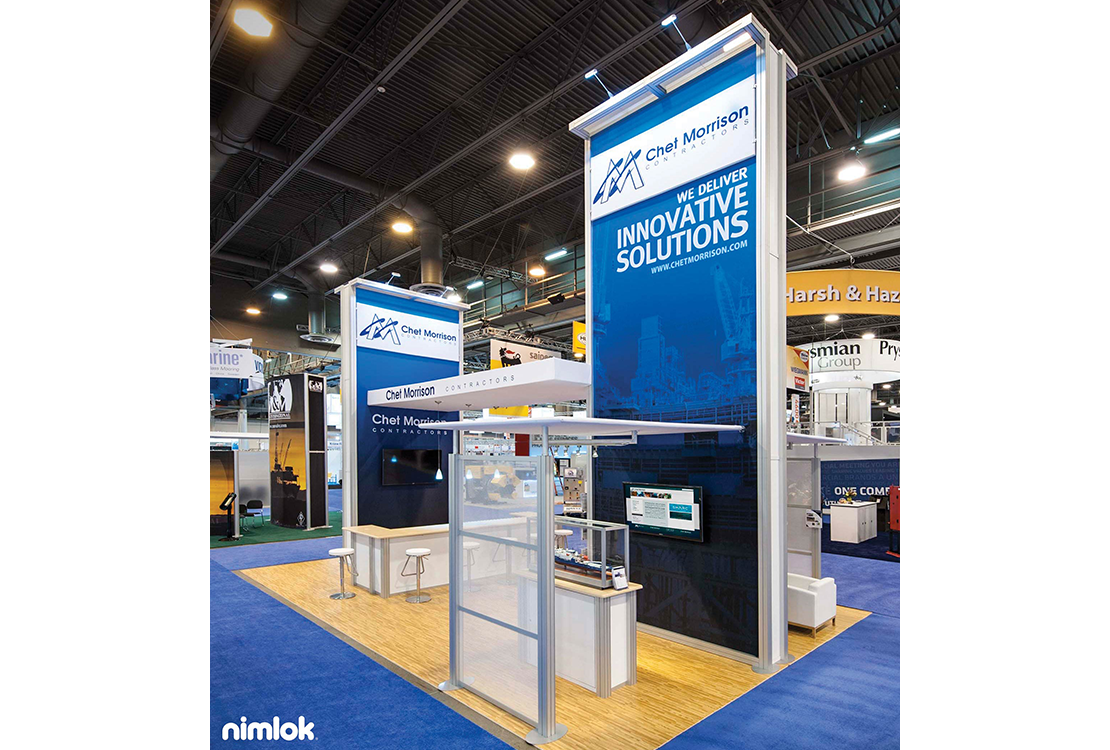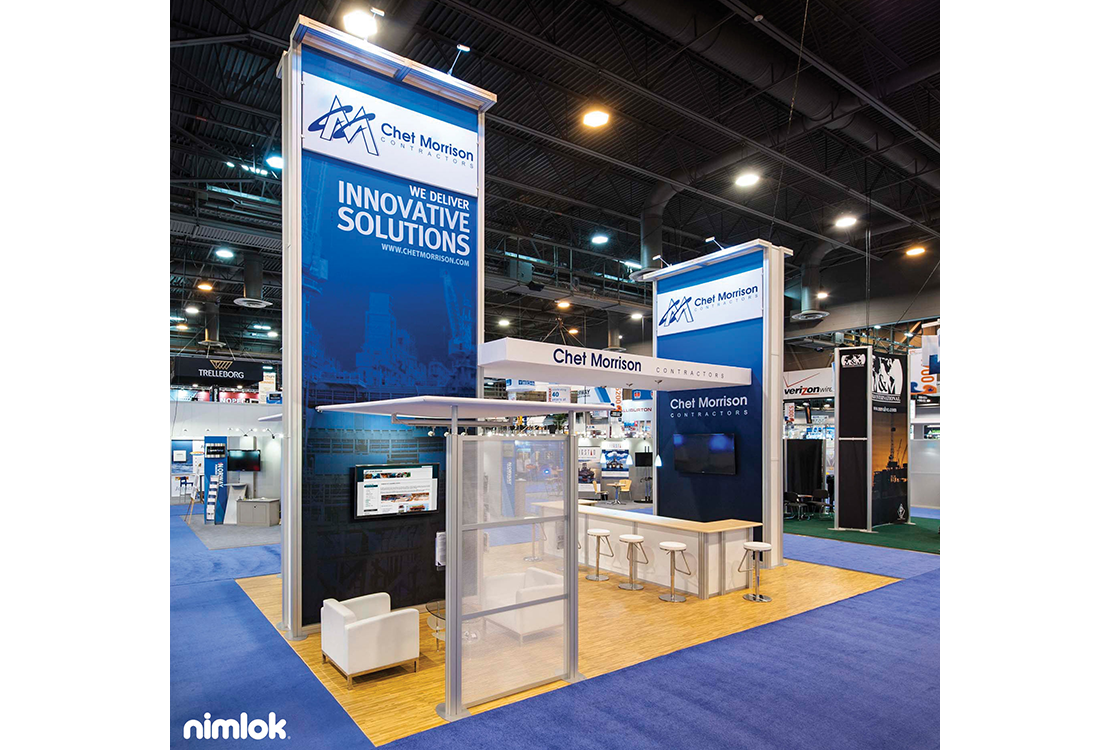 Client's Comments

"The best part of working with Nimlok Louisiana was the confidence we felt in them. From their honesty in costs to design ideas to the support they provided at the show, we were impressed and more than satisfied with Nimlok Louisiana. We look forward to our continued relationship."
Kelly Reeves, CHET Morrison Contractor, Marketing Director
Design Challenge
Chet Morrison Contractors provide the oil and gas industry with construction, fabrication and well services. Looking to overhaul the look and feel of their trade show exhibit, Chet Morrison partnered with Nimlok Louisiana for a new exhibit solution. Chet Morrison desired an exhibit that could be seen throughout the trade show floor for maximum exposure. They also needed an open and inviting space with comfortable areas for client interaction and product demonstrations. The display needed to meet all their needs while also staying within their set budget.
Design Solution
Nimlok Louisiana worked with Chet Morrison Contractors to develop a cost-effective 20x30 exhibit that incorporated modular, extrusion-based structures with smaller custom pieces. For added visibility from across the show floor, Nimlok Louisiana designed two towers – one 25' tall, the other 16' tall – featuring the Chet Morrison logo with bold, blue graphics. The open layout included space for seating, integrated technology and a small bar area for refreshments. The modular design allows for a versatile, functional space that was both cost-effective and visually-impactful.