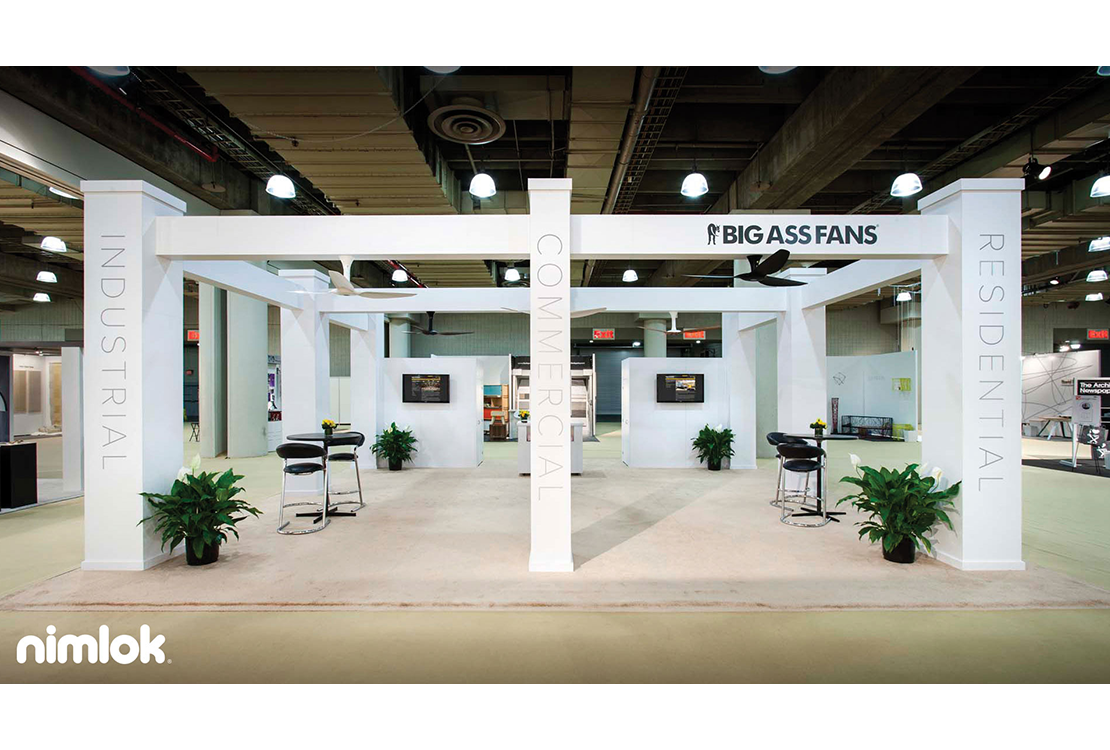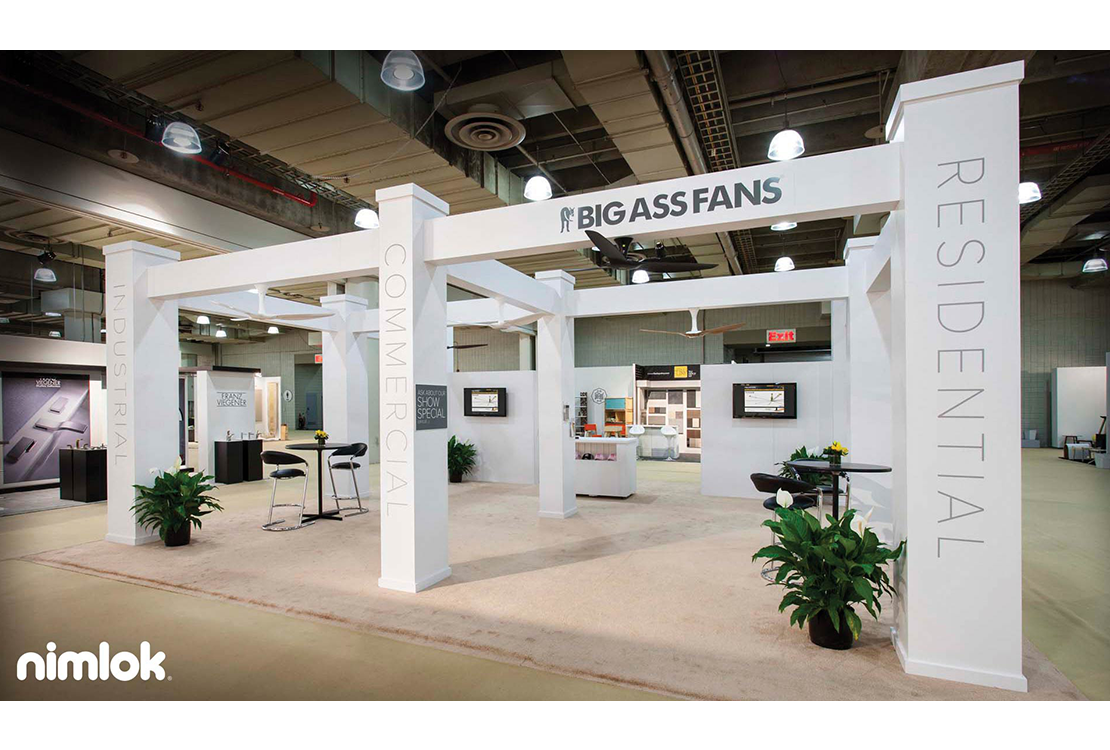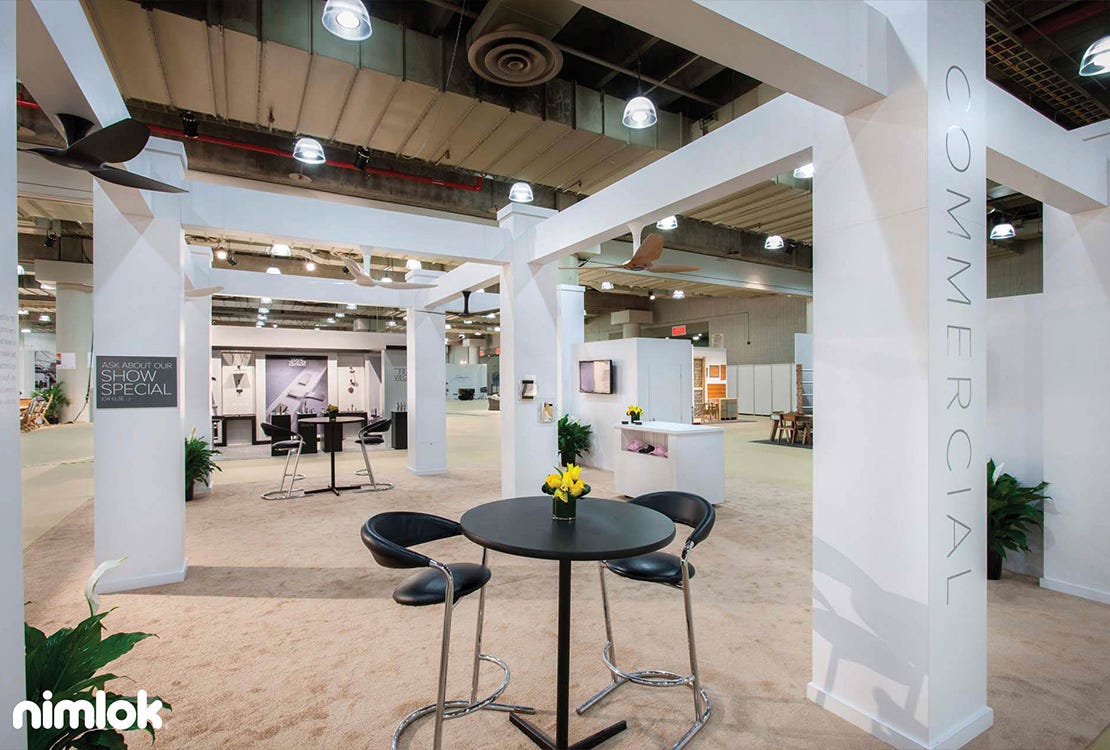 Client's Comments

"I won't deny that over the years I have put my Nimlok Kentucky representative through the ringer. Yet he always delivers with a smile. He can take a jumbled idea from my head and turn it into a brilliant marketing masterpiece!"
Pam Lawless, Big Ass Fans Exhibit Manager
Design Challenge
Big Ass Fans Company is a Lexington, KY-based designer and manufacturer of large scale fans aimed at providing energy savings in commercial, industrial and residential buildings. For the International Contemporary Furniture Fair (ICFF) 2013, the client needed a large exhibit that showcased the brand and allowed visitors to experience products. In terms of exhibit design, Big Ass Fans was inspired by an exhibit they saw at another trade show, which happened to also be Nimlok-built.
Design Solution
Nimlok Kentucky harnessed the power of the Nimlok network to work with and adjust the design Big Ass Fans liked to create something custom tailored to their needs. The 30'x30' custom exhibit features a minimalist design, focused on allowing visitors to experience Big Ass Fans' products. Custom beams were constructed and wired to accommodate several working fans and ICFF attendees could move throughout the exhibit, feeling the power of the fans. By keeping the exhibit design simple, the brand and products became the focal points of the exhibit, just as Big Ass Fans requested.