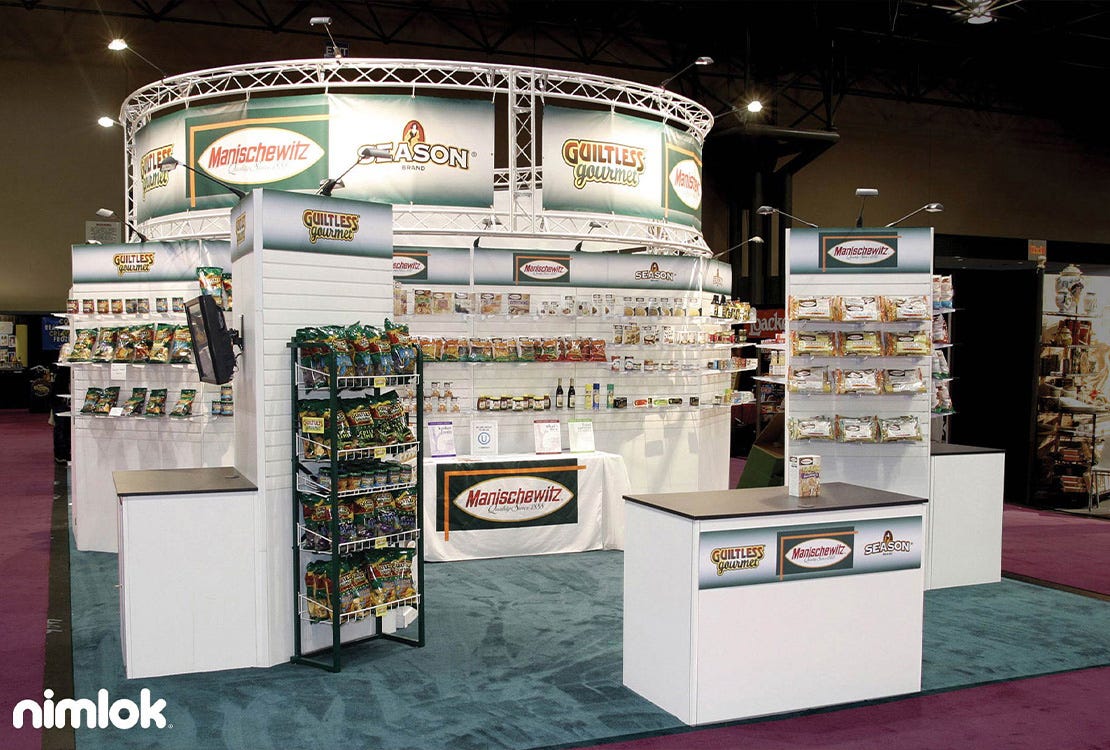 Client's Comments

"The larger exhibit design at this type of show helped us position ourselves as a leader in specialty foods overall while maintaining our reputation in the kosher market, and that helped us generate many leads. We felt it was very successful."
David Rossi, Vice President, Marketing, B. Manischewitz
Design Challenge
Bring two well-known giants in the kosher food market together for greater impact on the wider market at the International Fancy Food & Confection Show. Want a cohesive custom trade show exhibit that allows each company to maintain its own identity. Rokeach wants to show a lot of product. B. Manischewitz needs more space for graphics.
Design Solution
Make two shared conference rooms the central core of the trade show exhibit. Suspend a "circle" of truss over these rooms to separate the exhibit space. Place headers on the truss to clearly establish separate identities for both companies. Headers on the B. Manischewitz side highlight the company's three mainstay brands: Manischewitz, Season and Guiltless Gourmet. On the Rokeach side use the back wall space to highlight the company's product lines.