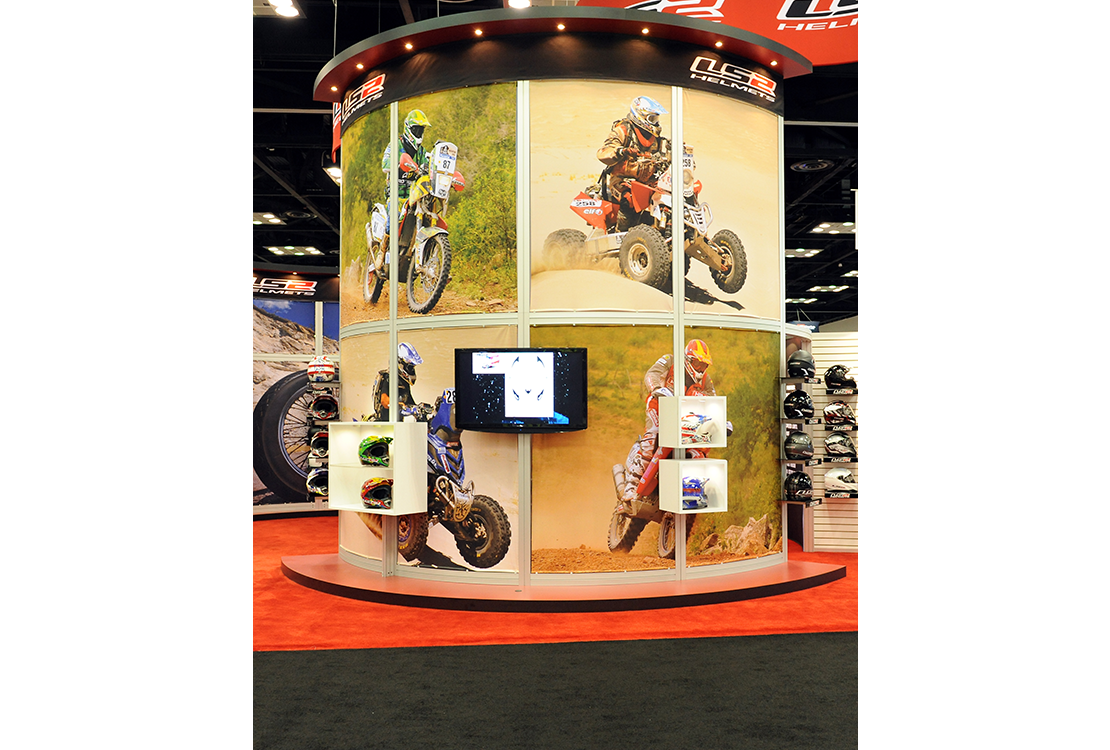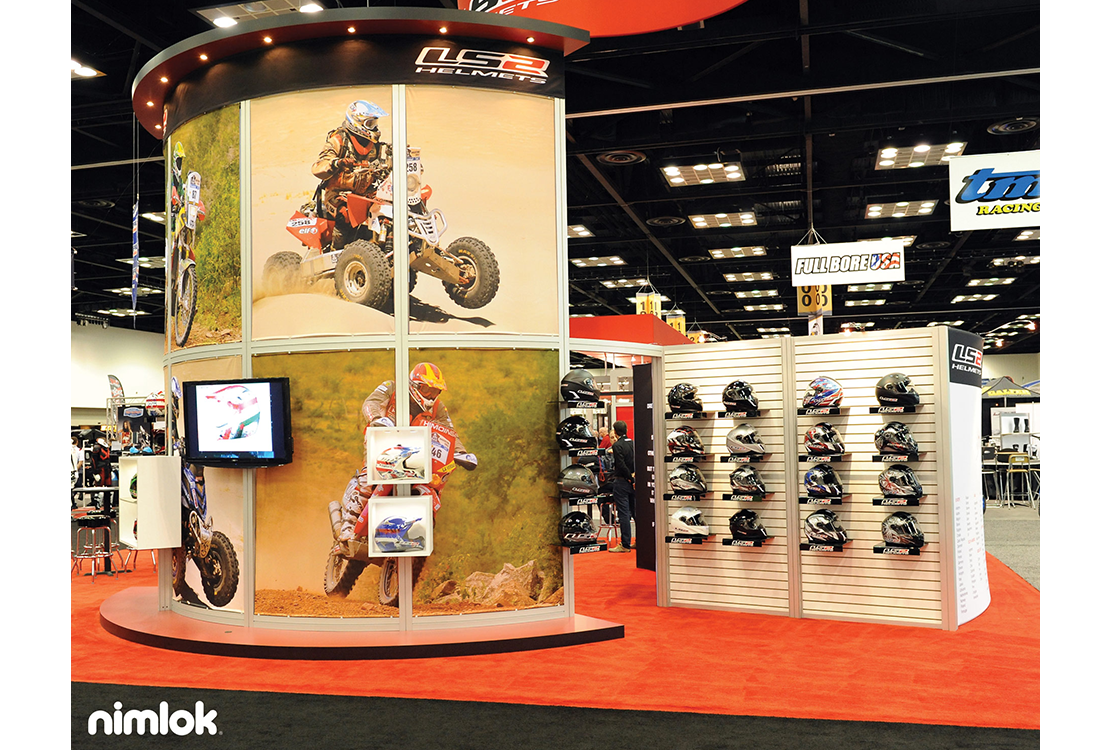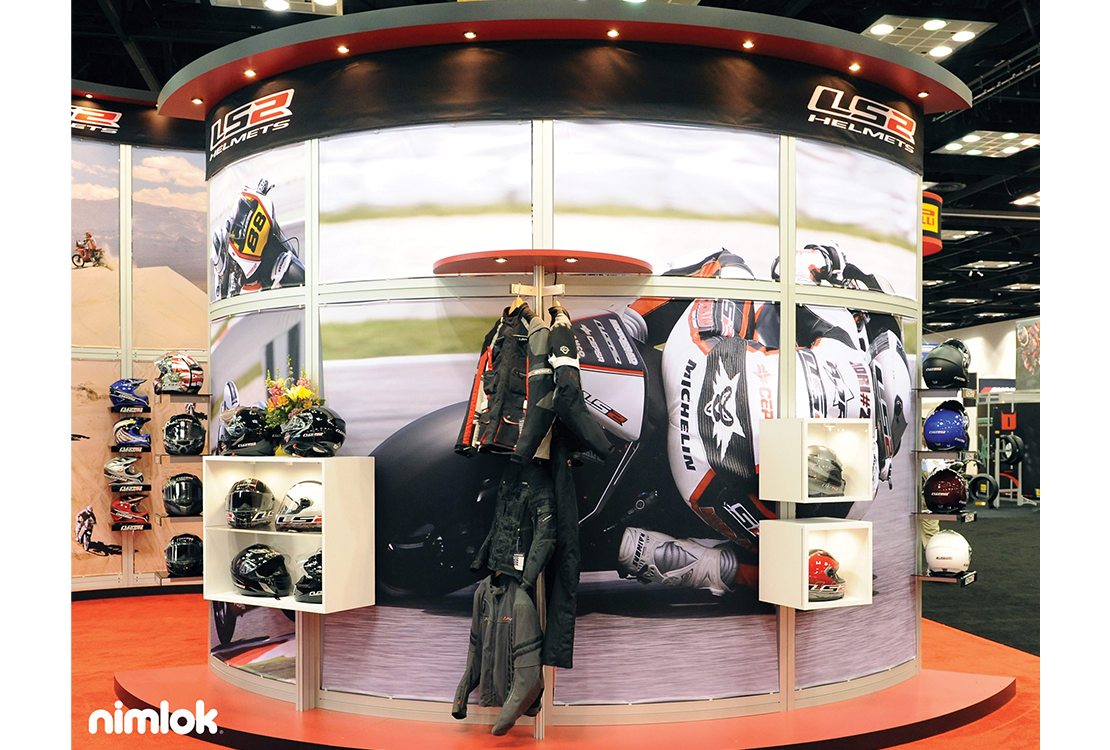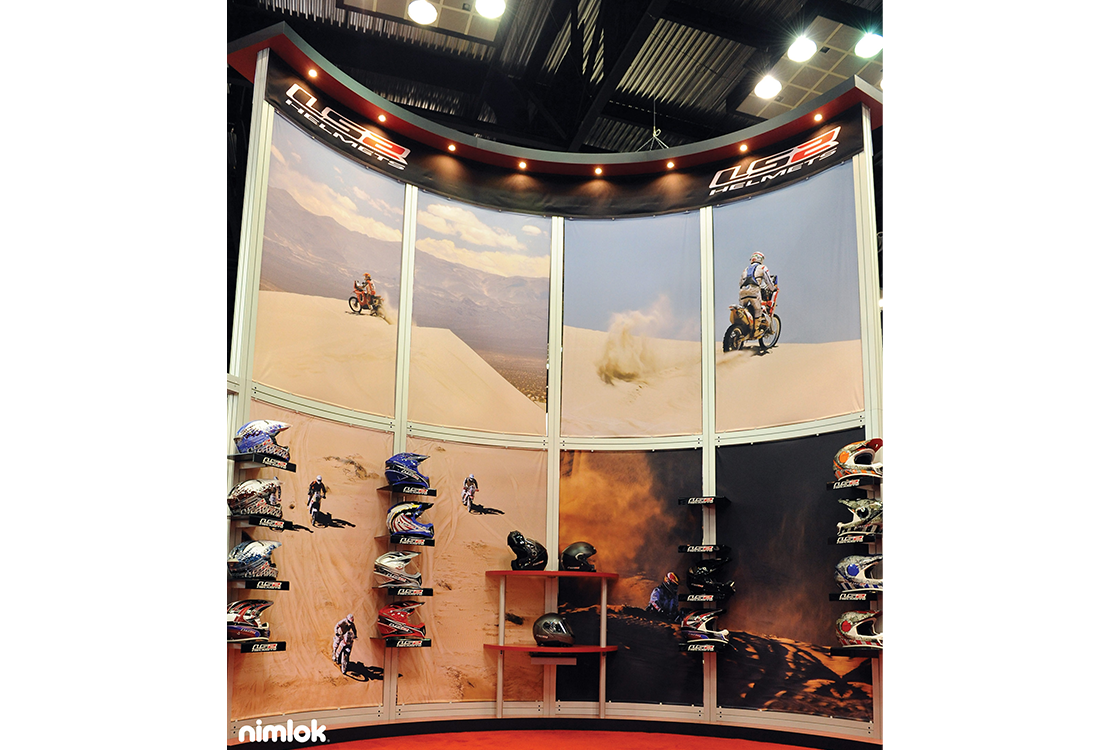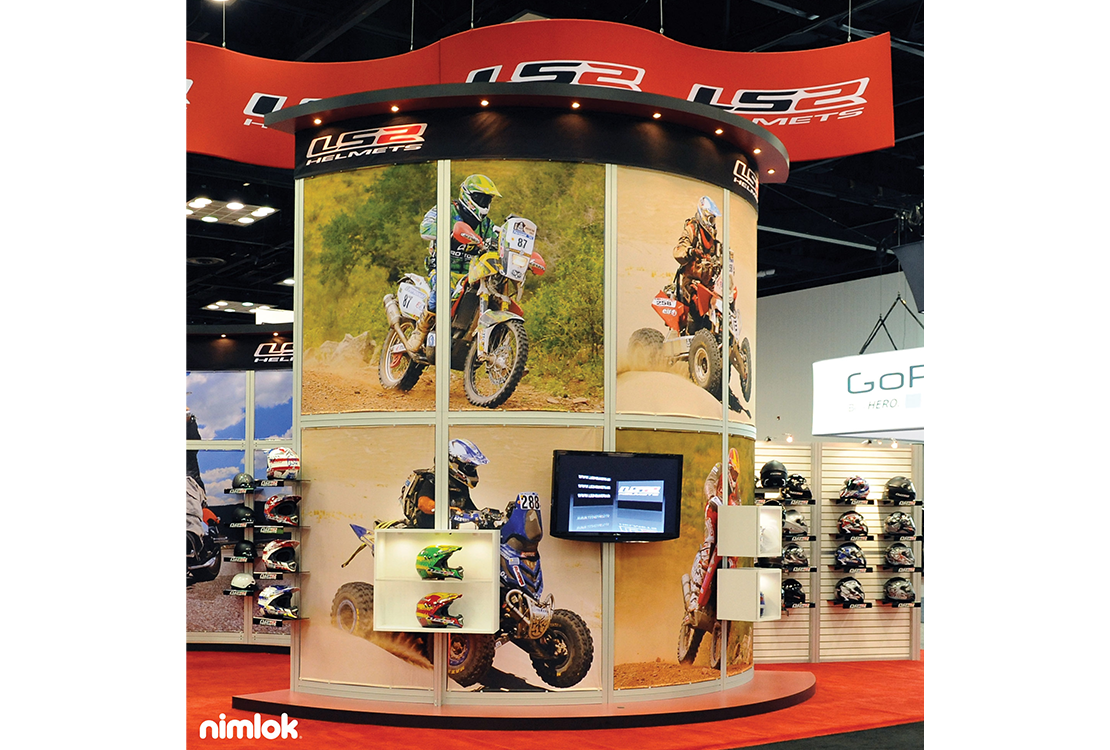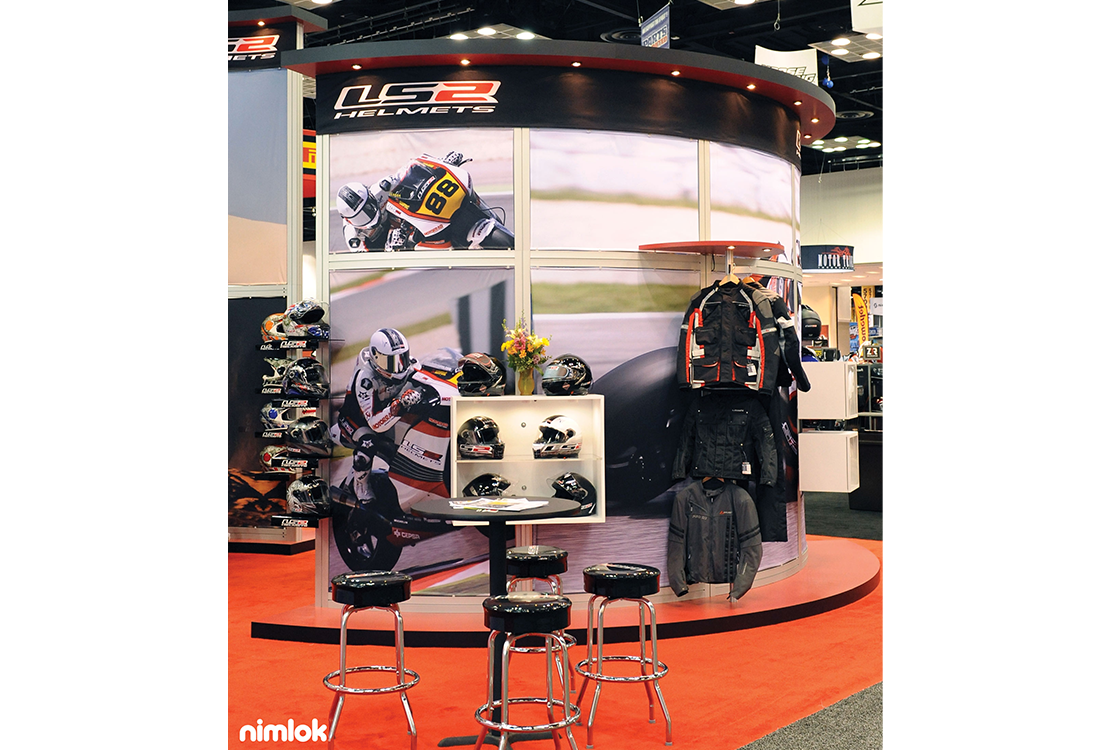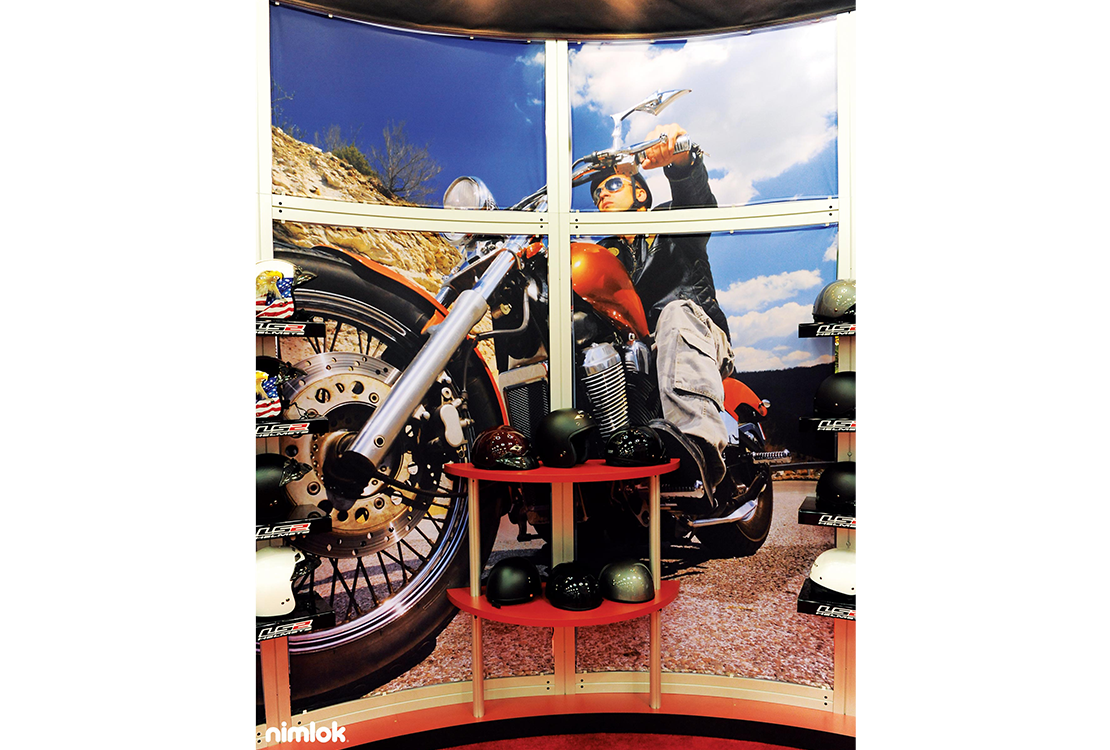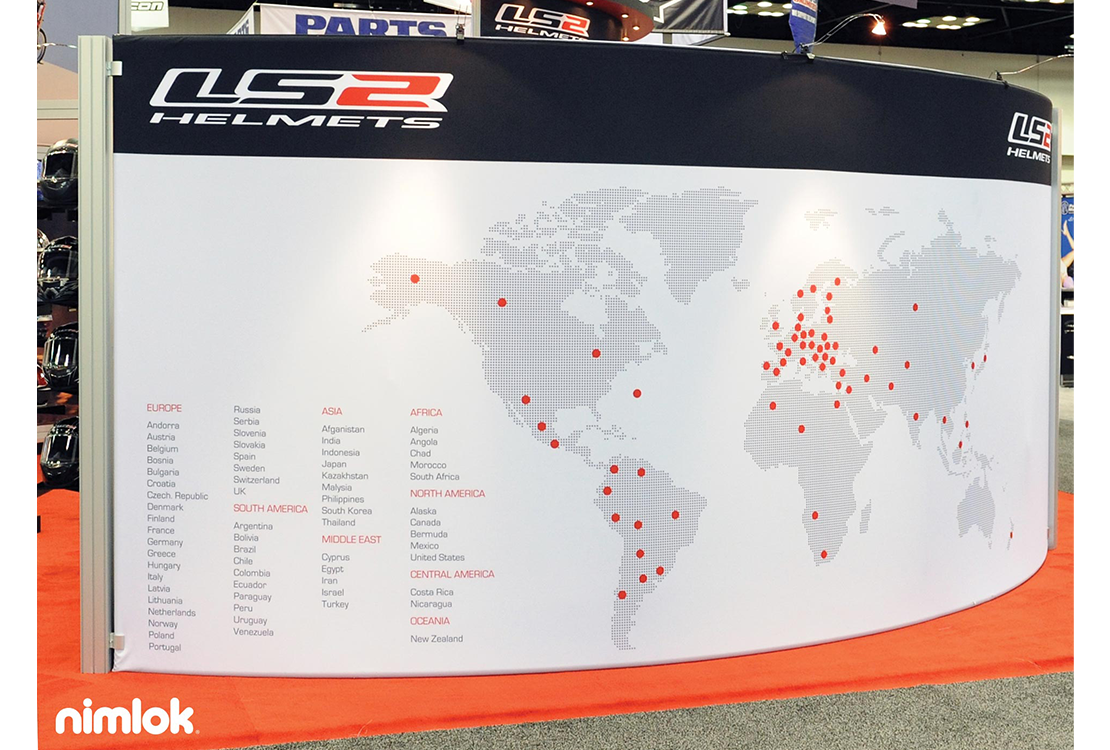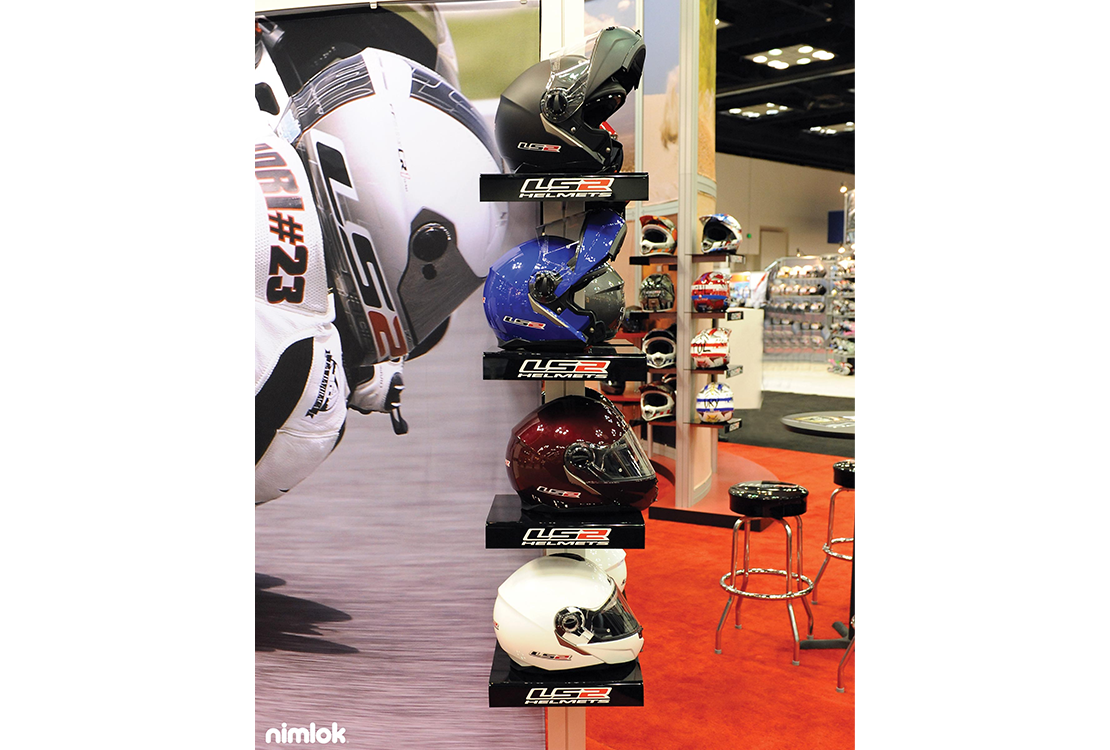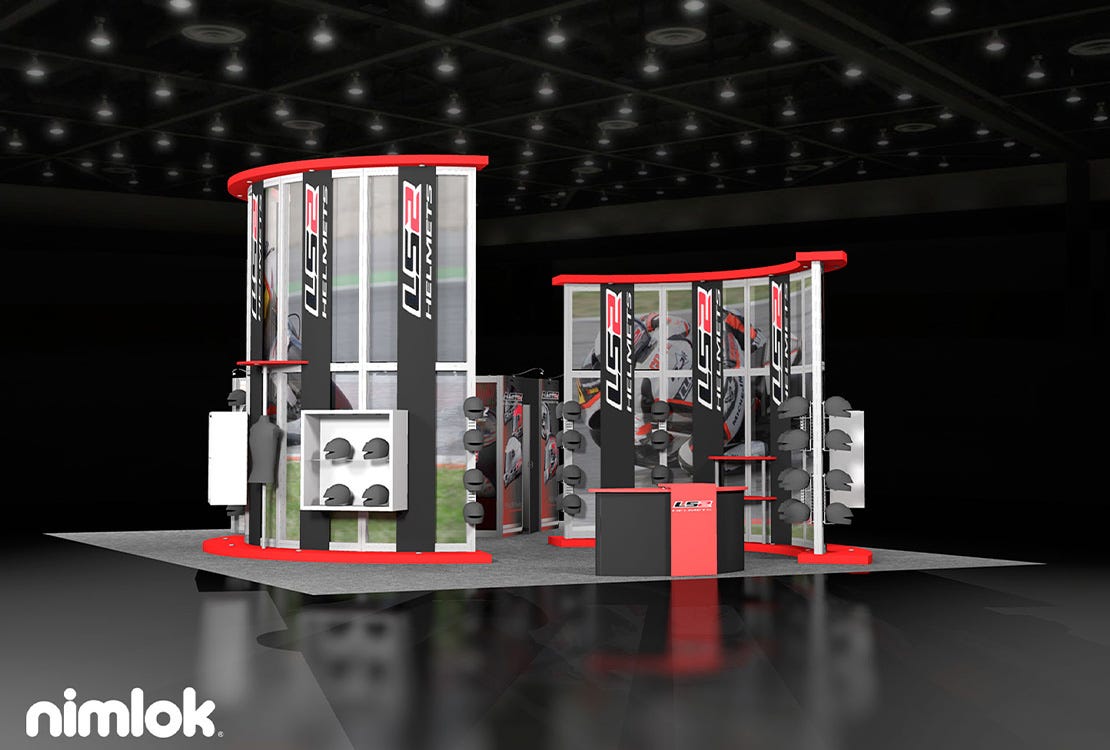 Client's Comments

"Nimlok Chicago helped us with all details of the show from exhibit design concept to execution and did it with integrity, professionalism and overall great vision of our brand. Nimlok has always been very good about keeping to schedule and providing great quality. They also helped with all show logistics so we did not have to do anything but show up and place the product."
Chun Liu President, Allwin Powersports Corp.
Design Challenge
Allwin Powersports Corp. manufactures and sells LS2 high-end motorcycle and racing helmets. Allwin's goal was to attract more visitors to their booth to introduce new helmet designs, new clothing products and encourage dealers to place orders on the spot. The challenge was to create an exhibit that would grab attention in a highly-competitive market, while drawing dealers in and keeping the focus on the products. Allwin also wanted an exhibit that could be adapted each year without starting from scratch.
Design Solution
Nimlok Chicago designed and built a custom modular 30' x 40' exhibit that featured an open floor plan and flowing design, showcasing products on all sides for maximum impact. Nimlok incorporated various types of retail and POP components including hanging materials for clothing and shelving for helmets. Movable acrylic boxes featured new helmet designs, which attracted visitors and provided Allwin with the flexibility to add and subtract helmets on all sides of the display. Flexible display components combined with a reconfigurable modular structure and the option to change graphics gave Allwin the versatile display they were looking for.