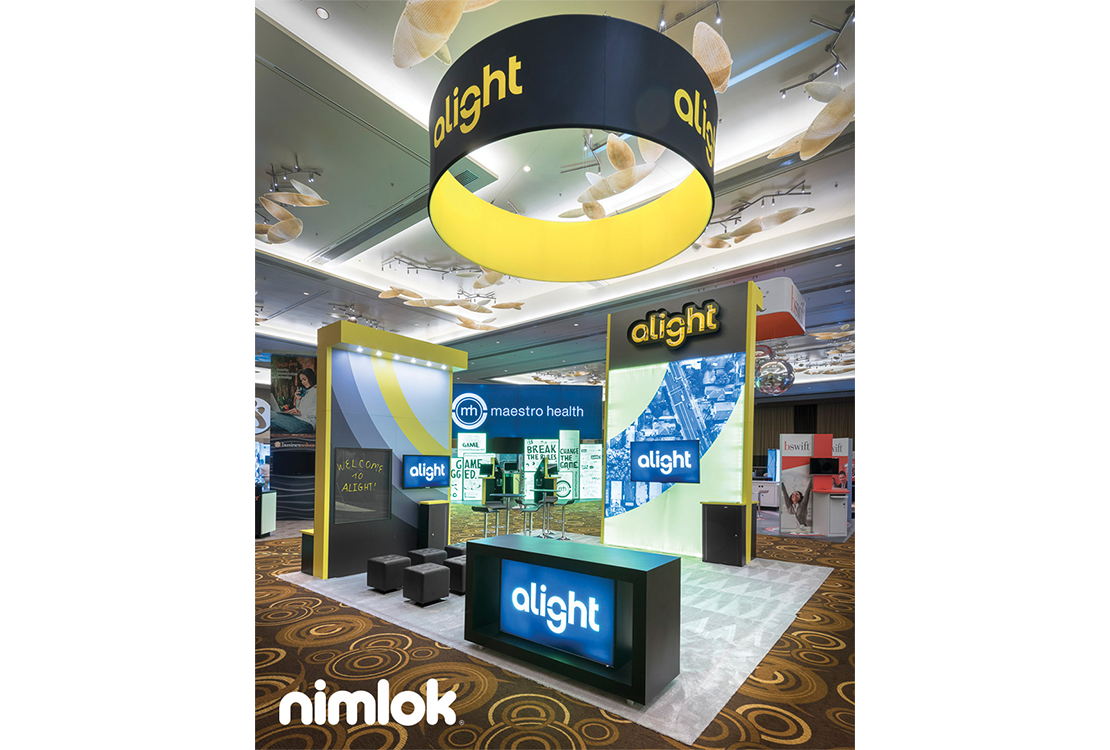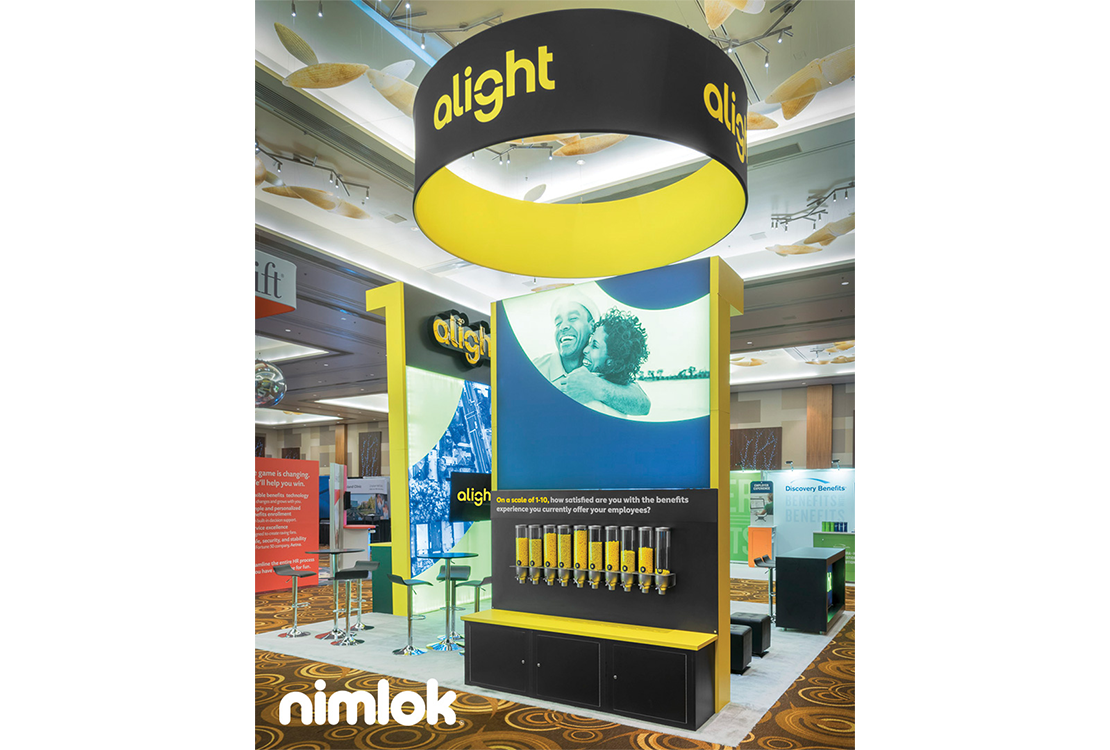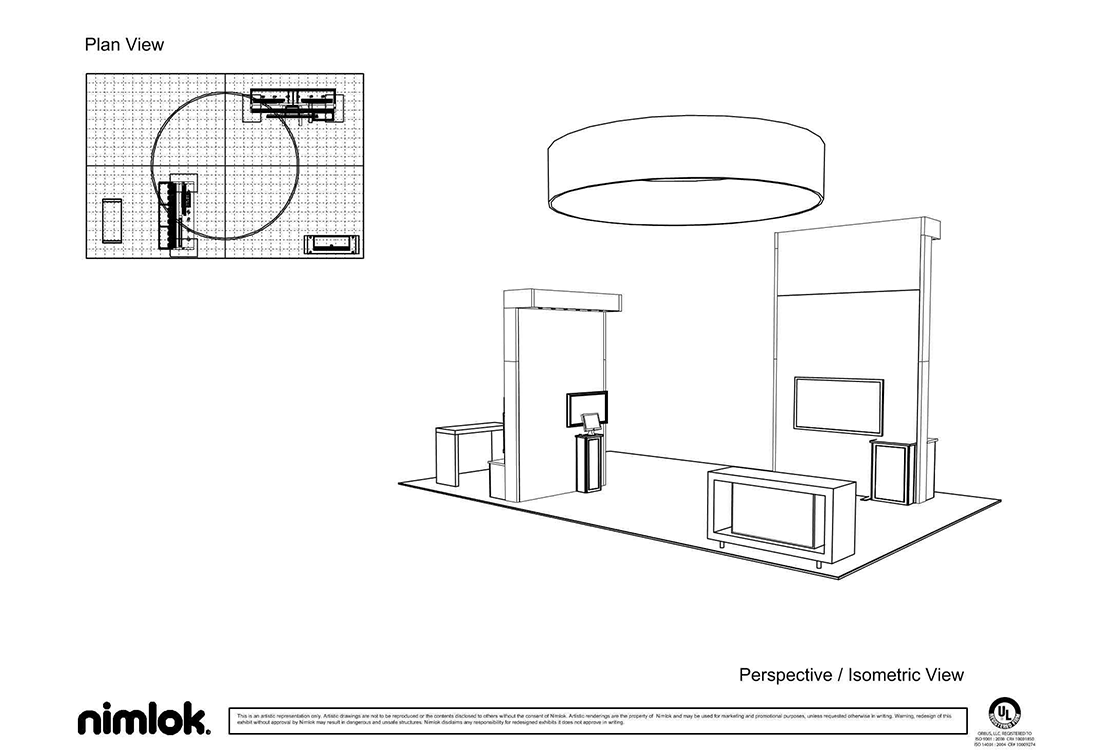 Client's Comments

"Alight was able to connect with customers through this fun, multi-sensory and experiential exhibit."
Sandra Matel, Marketing Coordinator, Nimlok Chicago
Design Challenge
Alight is a benefits management company committed to improving employee and employer relationships. As an established company with fresh rebranding, Alight relied on trade shows to showcase the brand's innovative personality and reliable software solutions.

Previously, Alight had been exhibiting with a rental booth, but with an expanded trade show program, rental was no longer an economical option. Alight wanted to create an exhibit that prioritized engagement and boost brand presence to reflect the company's growth and fun brand identity. The goal was to create a booth that reached two distinct audiences, young professionals and seasoned industry experts.
Design Solution
Alight chose to partner with exhibit solutions expert Nimlok Chicago, to create an experiential exhibit that engaged the target audience. Nimlok Chicago designed, built and delivered an open-concept 20' x 20' island exhibit that checked all the boxes. The space prioritized brand messaging with a bold hanging structure that broadcasted Alight's logo across the show floor.  An open-concept layout encourage visitor traffic and engagement, attracting and engaging attendees from every angle with interactive displays. The exhibit also included ample space for staff members to conduct presentations to further educate booth visitors.  

Alight's exhibit was a full-sensory experience, captivating the interest of passersby. The central attraction of the exhibit was an interactive Simon-Says style game, with bright lights illuminating the game pad, with game sounds being heard from nearby booths to attract new customers. Brightly colored candy dispensers made the perfect giveaway and doubled as a poll. In the end, Alight knew it made the right choice because Nimlok Chicago went above and beyond, offering interactive game-play inside a gorgeous exhibit that appealed to attendees of all ages.