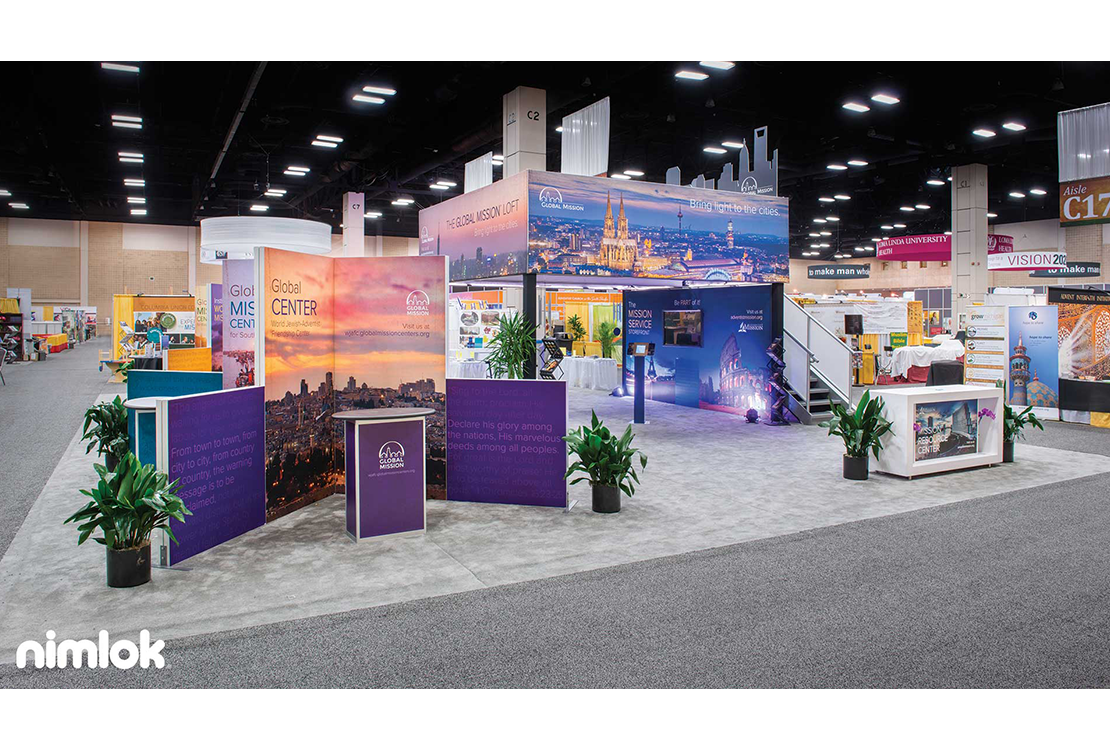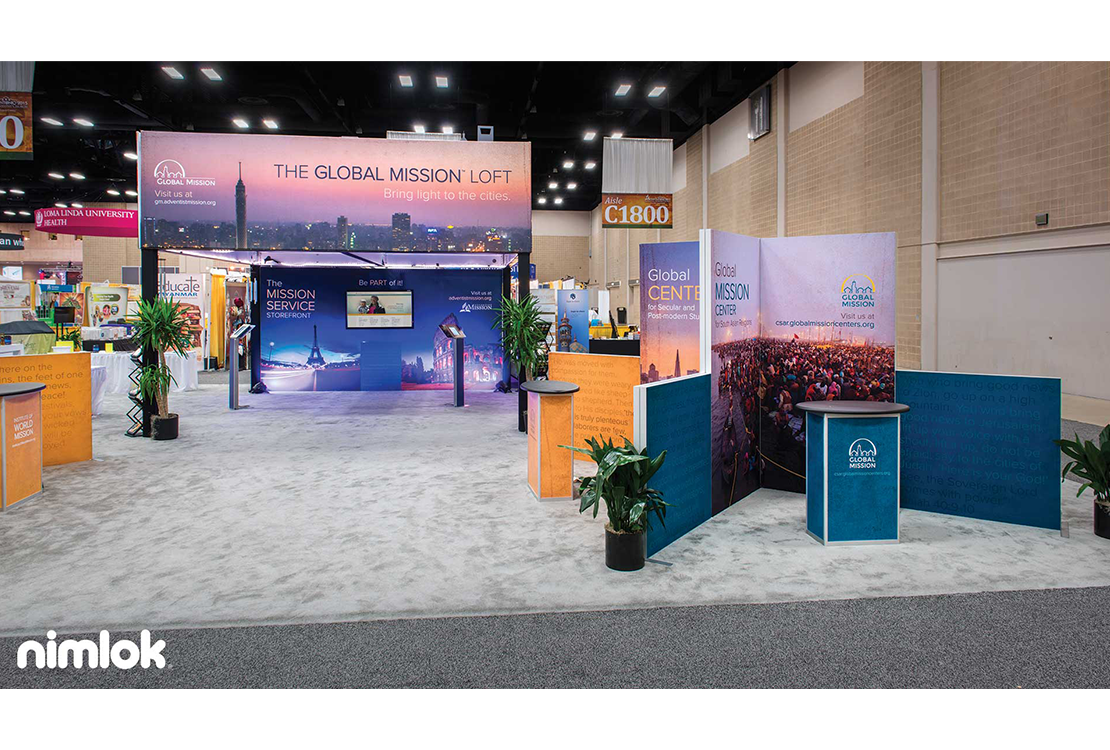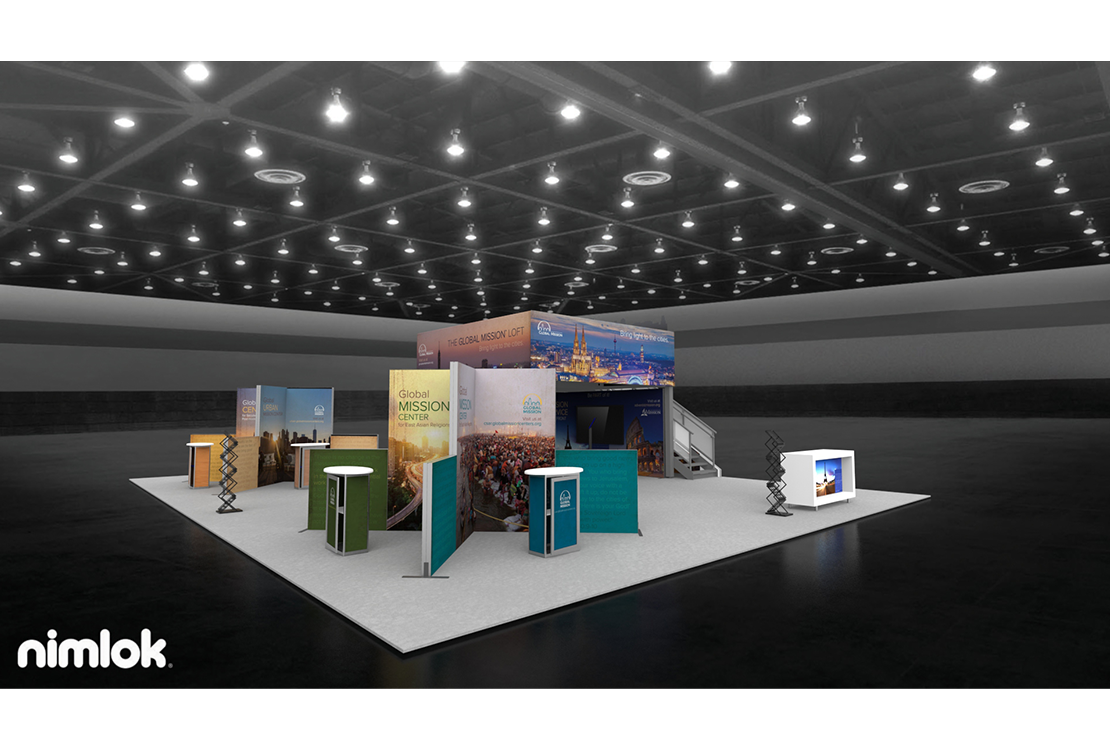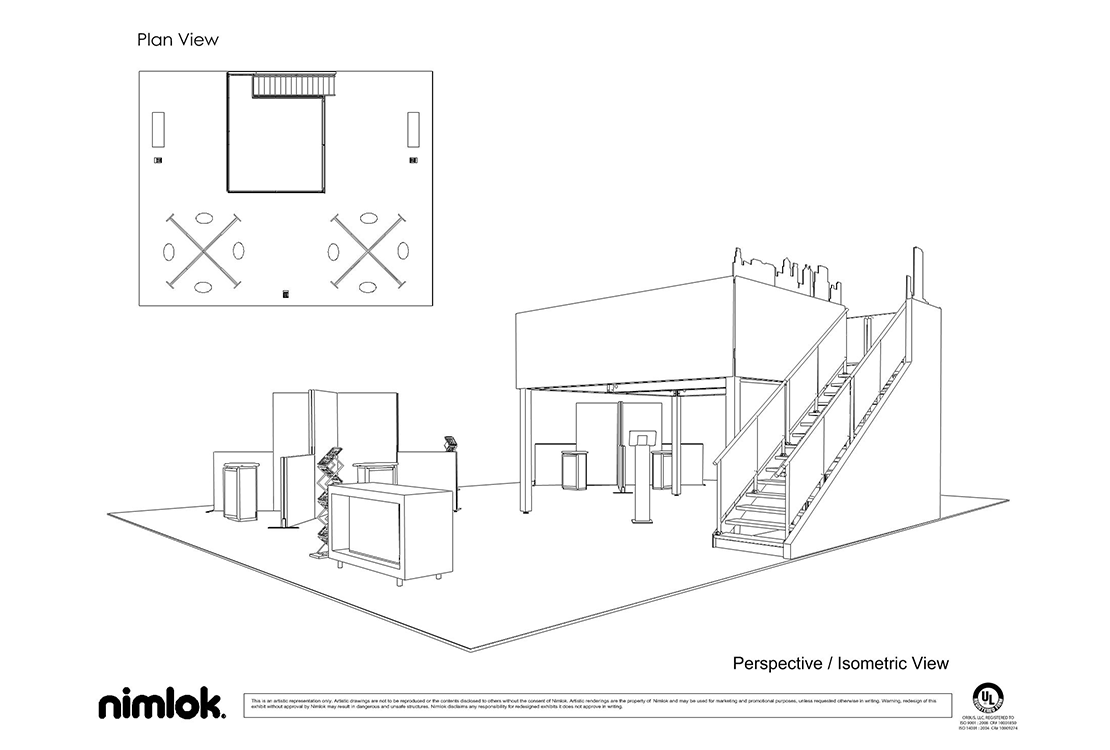 Client's Comments

"The General Conference Session is held every five years and it's the largest gathering for the Seventh-Day Adventist Church. There never seems to be enough time to prepare. Ron and the team at Adler Display really helped us stay ahead of the game by providing us with concise and professional design consultation."
Hans Olson, Communication Projects Manager at General Conference of Seventh-day Adventists
Design Challenge
Adventist Global Mission is the official office of the Seventh-Day Adventist Church. Its main objective is to coordinate and provide funding to the various mission projects of the Seventh-Day Adventist Church. For the General Conference Session 2015, Adventist Global Mission needed an affordable exhibit solution capable of grabbing the attention of passersby, while hosting visitors comfortably. Adventist Global Mission also wanted to highlight each of the eight divisions that make up their organization.
Design Solution
Adler Display, a Maryland-based authorized Nimlok distributor, worked hand-in-hand with Adventist Global Mission to design a 40' x 50' double-deck rental trade show solution for the General Conference Session 2015. A double-deck rental structure combined with an open floor layout addressed Adventist Global Mission's need for space and affordability. Cutouts of a city skyline affixed to the upper-level created the visual draw Adventist Global Mission desired. Two corner display stations were positioned across from the double-deck structure providing representation to each of the eight divisions within Adventist Global Mission. Monitor mounts and tablet stands were used to help enhance attendee interaction with the exhibit space. Adventist Global Mission's display helped raise awareness of their efforts, while staying within budget.