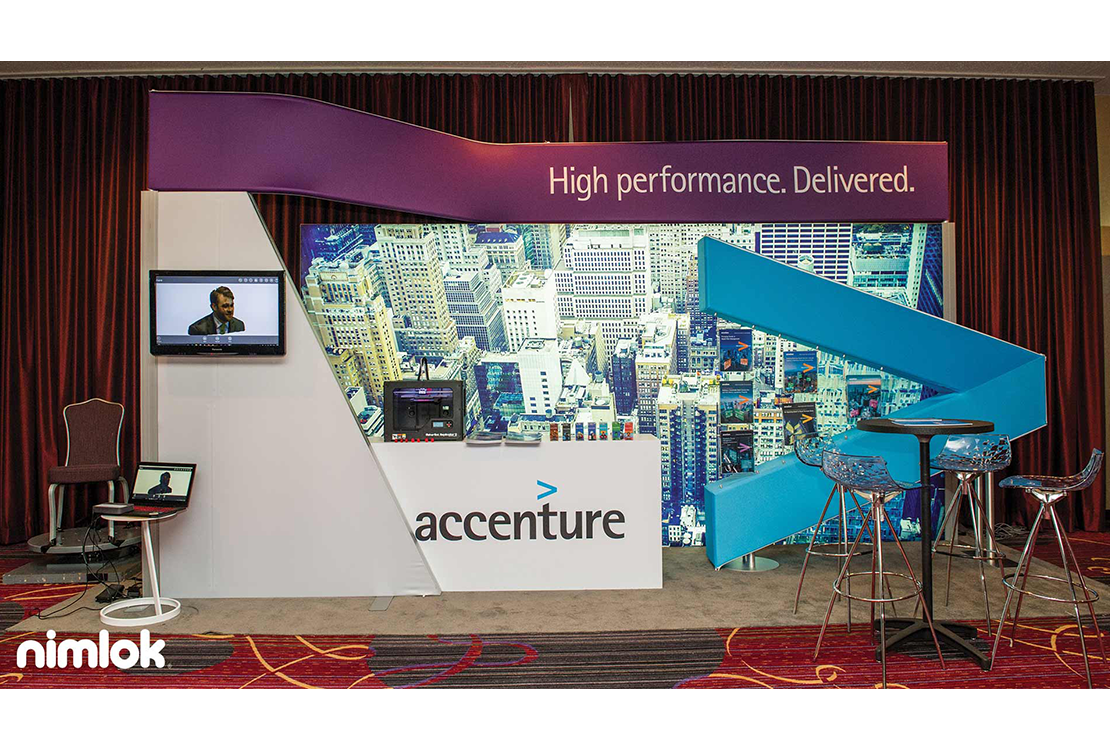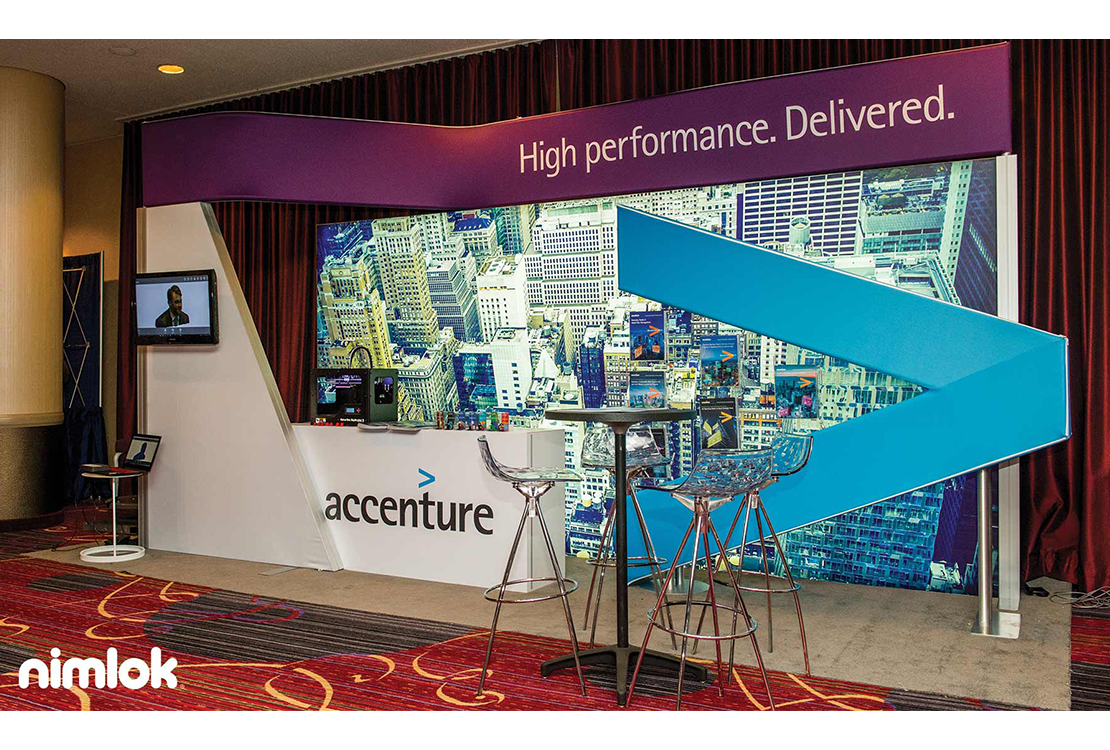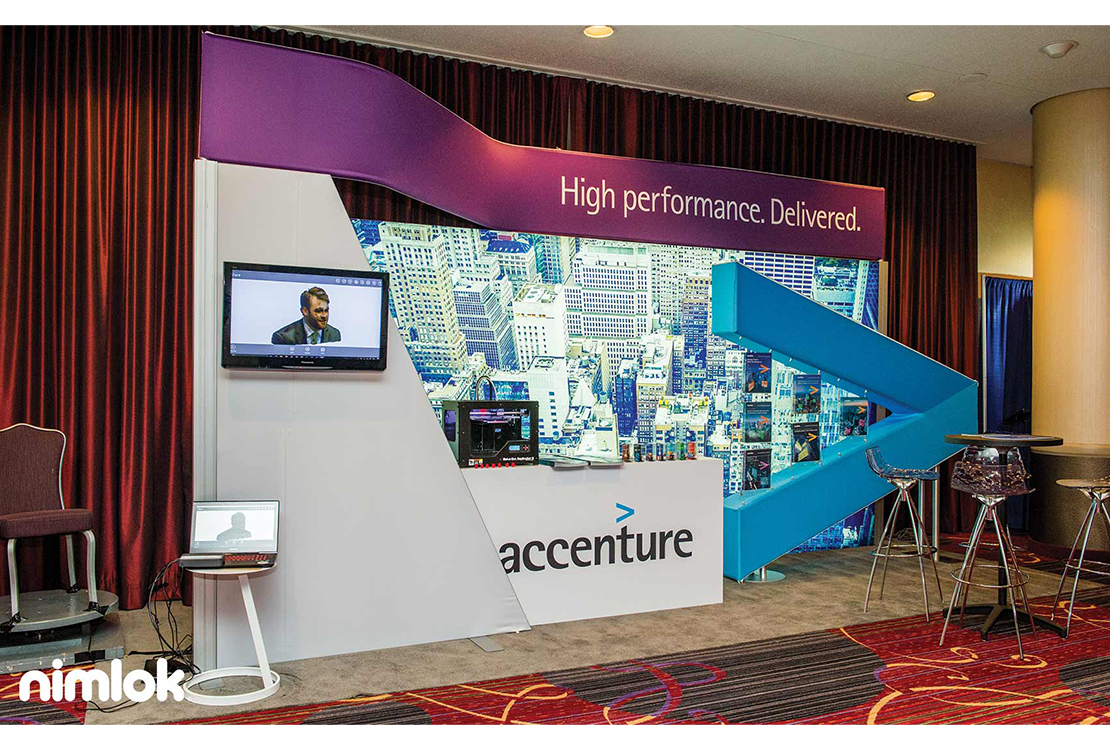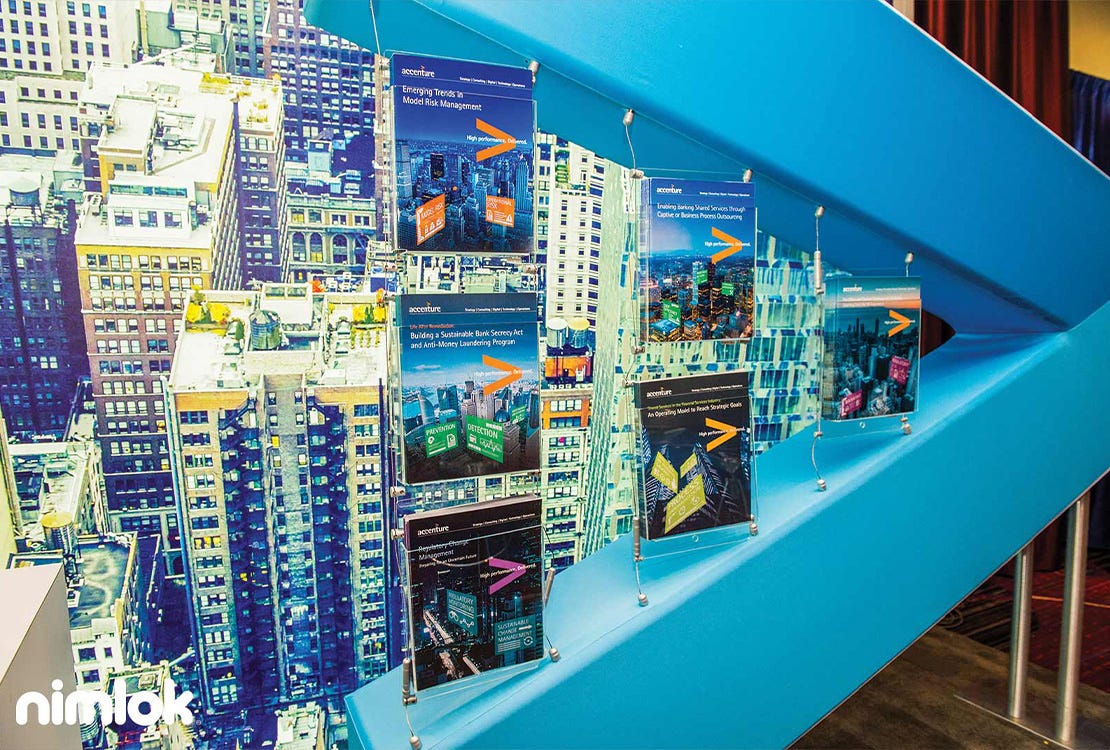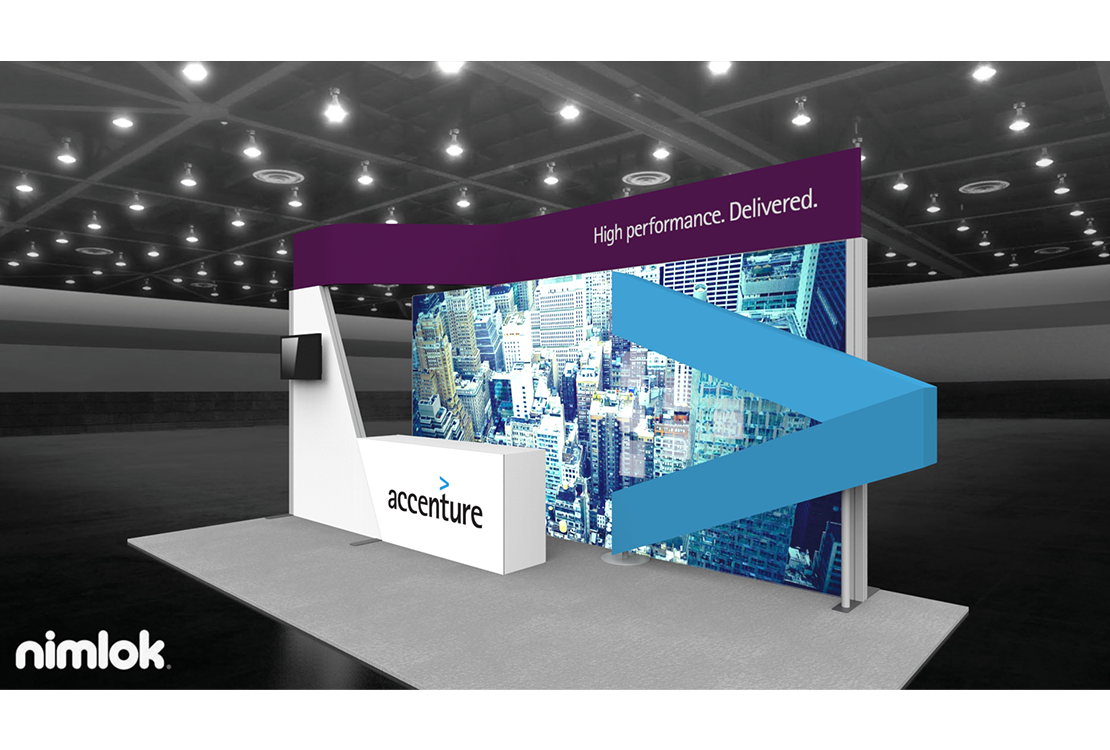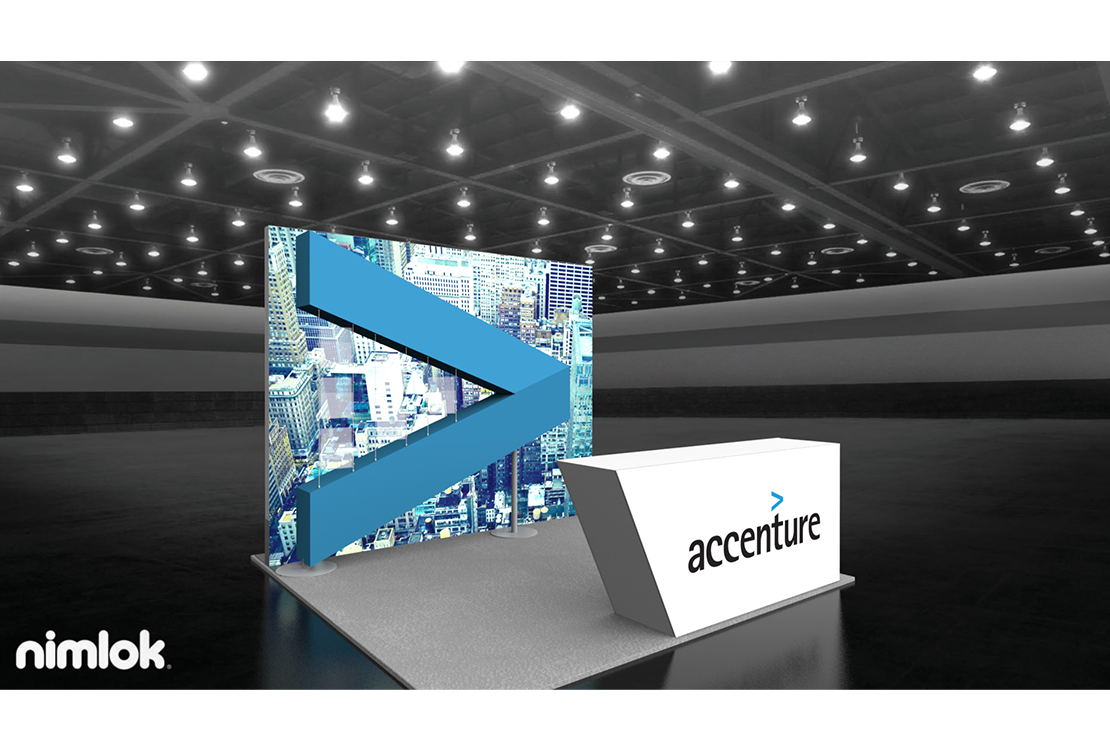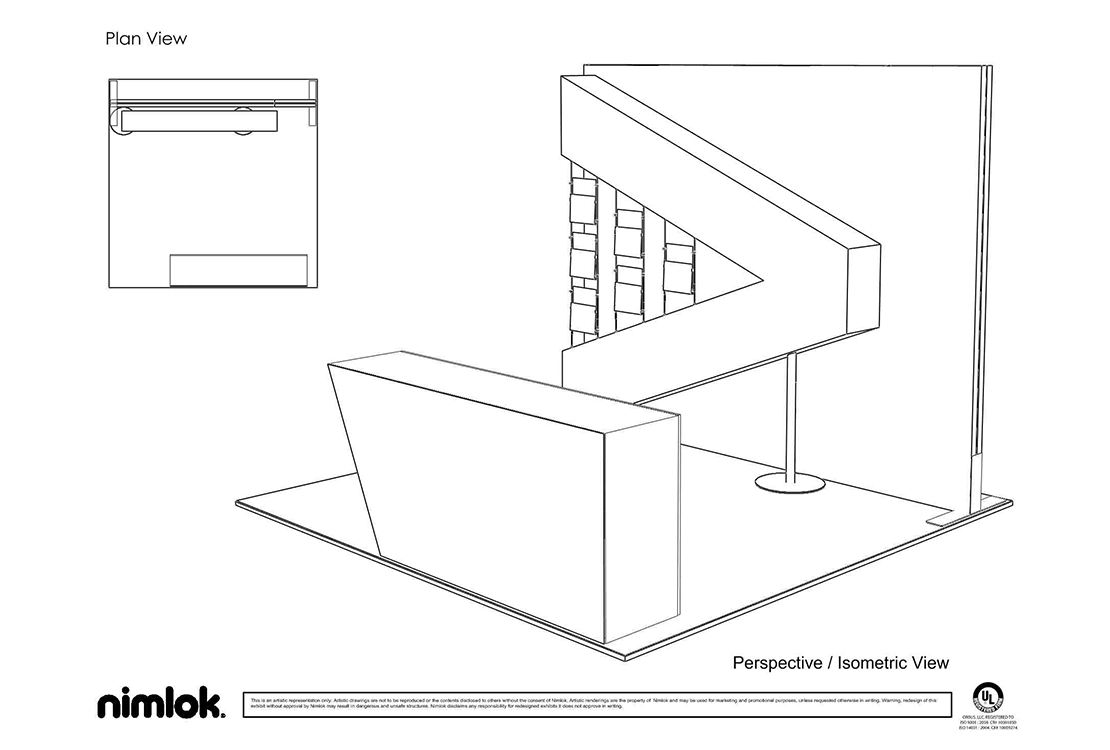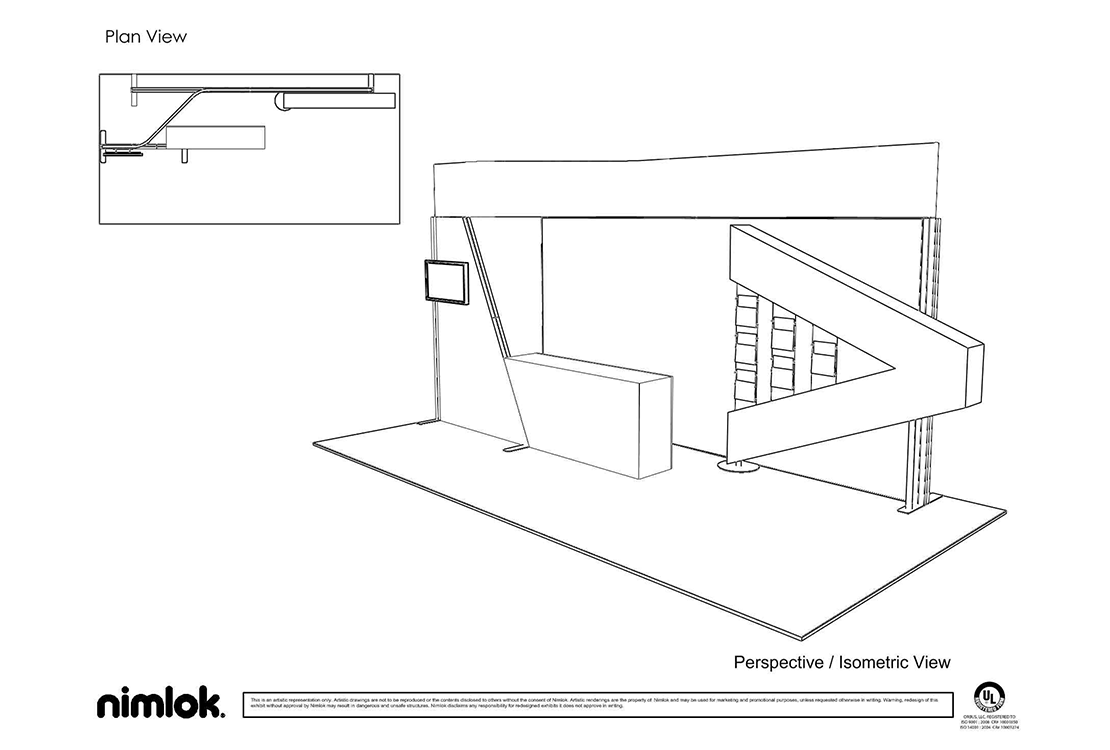 Client's Comments

"As an international company, it was important for Accenture to partner with an exhibit provider that understood the specialized needs of an international exhibitor. Our years of providing the topmost in service and design for clients in the UK, US and mainland Europe made us the ideal exhibit supplier for Accenture."
Heidi Randall, Account Manager, Nimlok Limited
Design Challenge
Accenture is a leading global professional services company, providing a broad range of services and solutions in strategy, consulting, digital, technology and operations for businesses across the globe. Accenture wanted to update their existing exhibit in preparation for their new in-booth promotion. The exhibit updates needed to incorporate space for the MakerBot 3D printer Accenture was going to use for their in-booth promotion. Additions also needed to be set up and dismantle-friendly to make it easy for Accenture to move from show to show on their busy trade show tour of the United States. Accenture wanted updated branding to attract new prospects to their booth and a space to display Accenture's 2016 risk management brochures.
Design Solution
Nimlok Limited worked closely with Accenture to update their existing 10' x 20' trade show exhibit for Accenture's 2016 trade show program. To streamline the exhibit's assembly and dismantling process from show to show, Nimlok Limited utilized push-fit fabric graphics which could be quickly applied and removed from the exhibit by booth staff. To help Accenture attract new prospects to the exhibit, a fabric structure designed to resemble Accenture's logo was added to the exhibit and incorporated literature holders so visitors could pick up copies of Accenture's latest brochure. A custom reception counter supported Accenture's in-booth campaign by serving as a platform for a MakerBot 3D printer. The updated exhibit was a hit at its inaugural exhibition, the Global Association of Risk Professionals Convention (GARP) in New York City. Accenture was able to wow attendees by 3D printing "Heroes of Risk" Lego superheroes giveaways featuring the 3D printed heads of visitors.