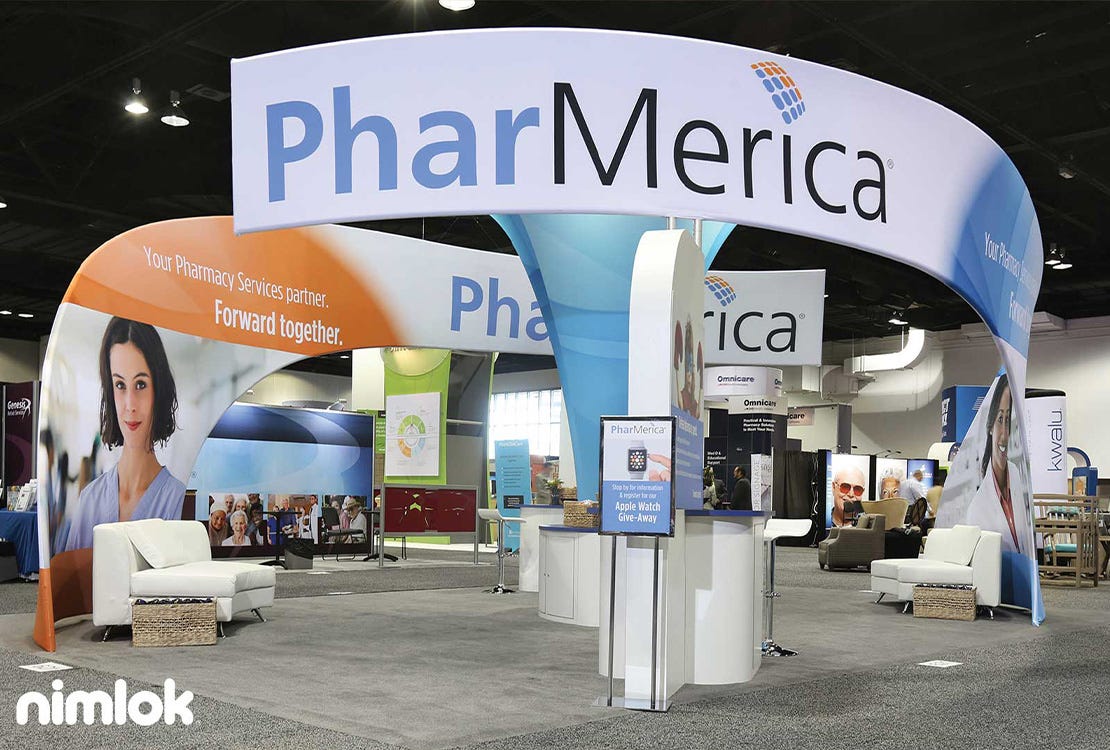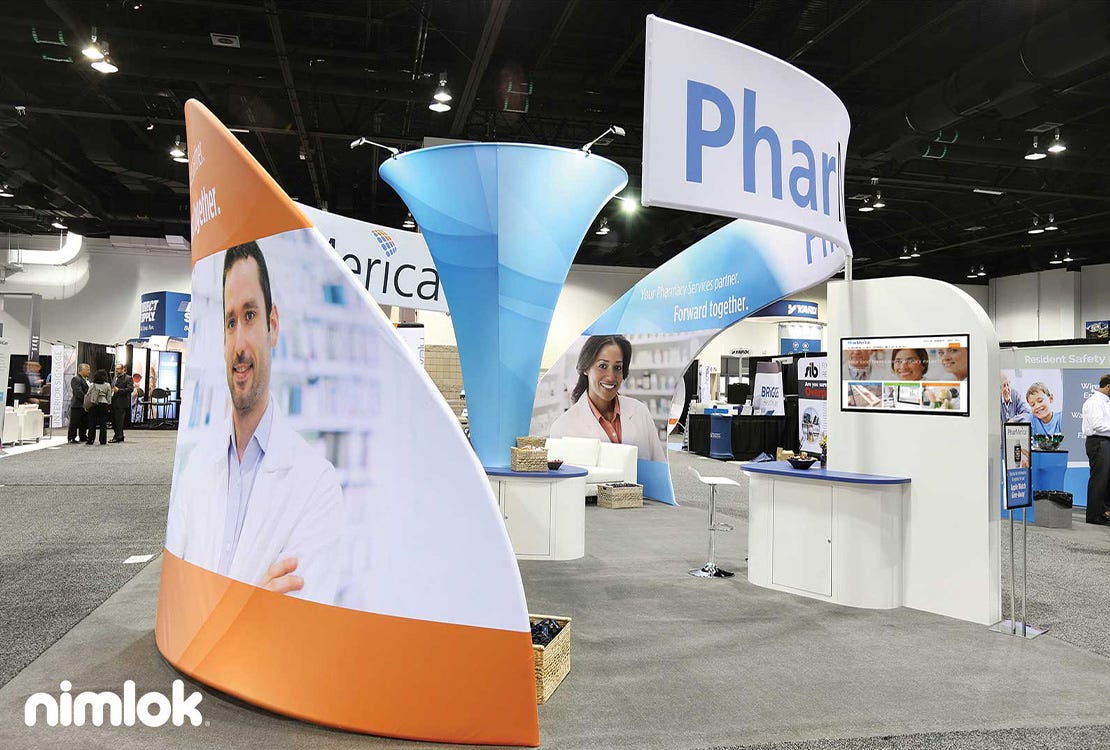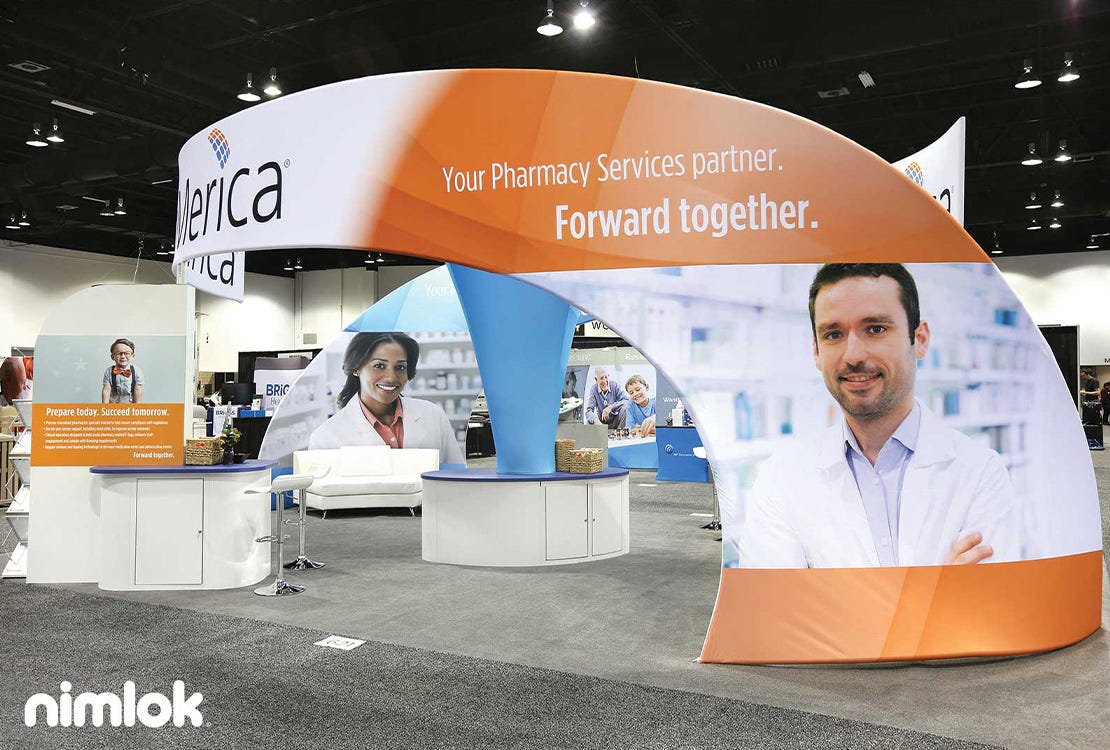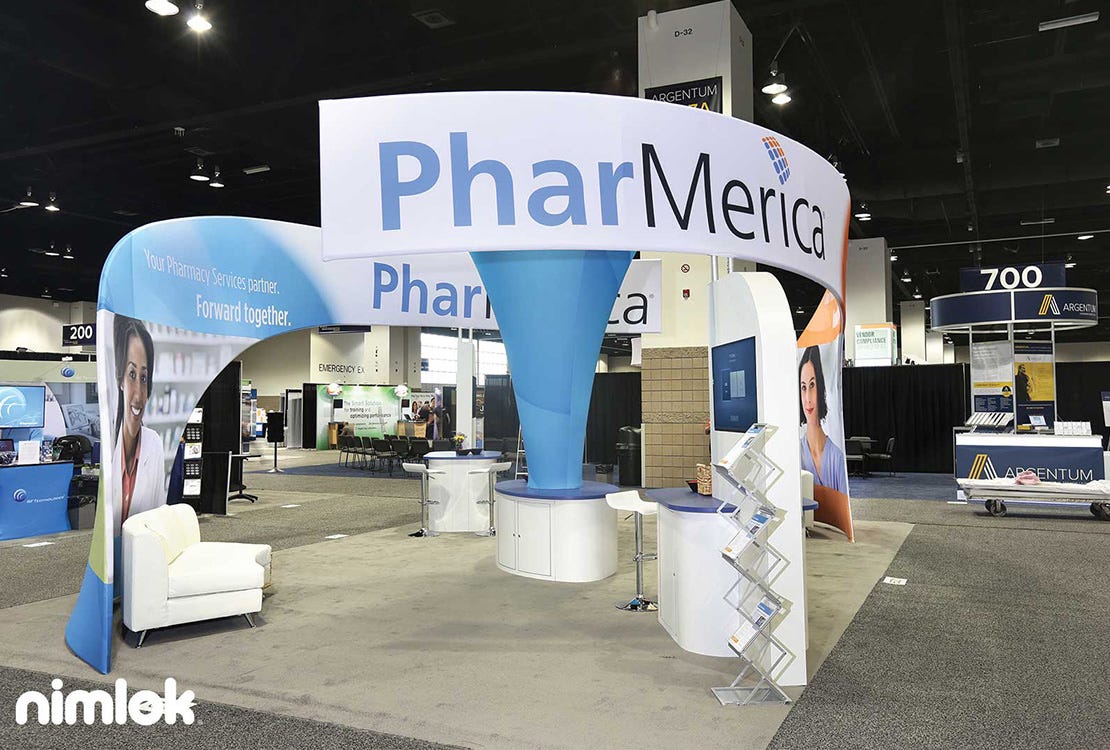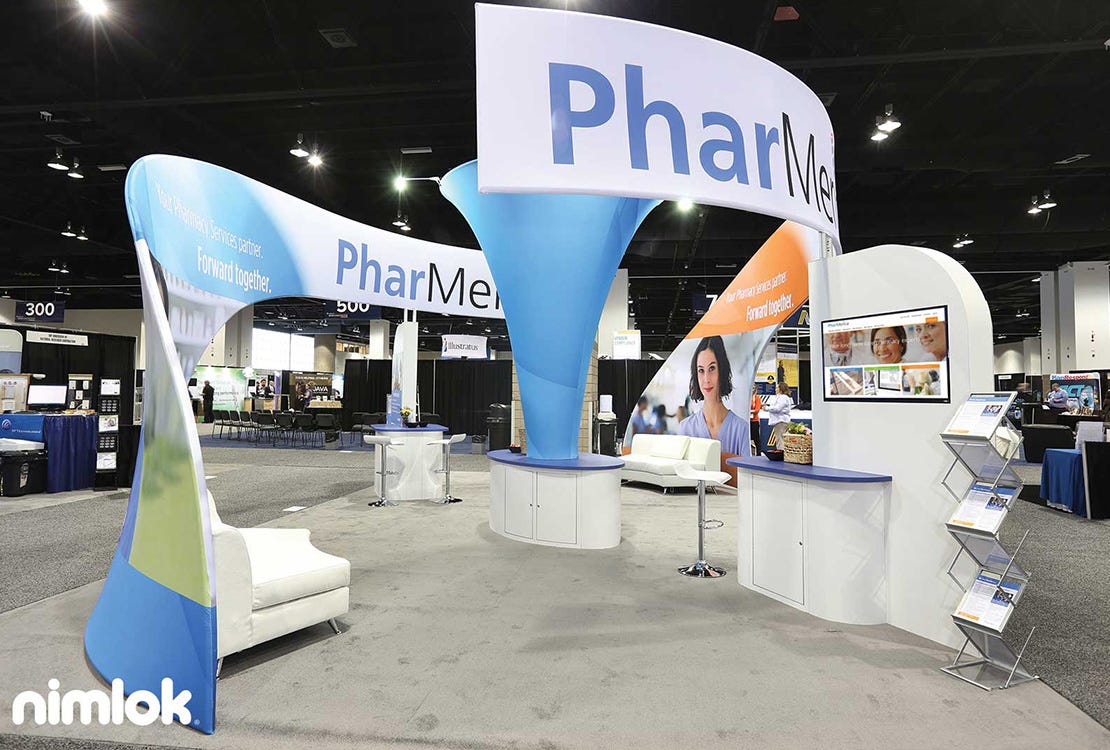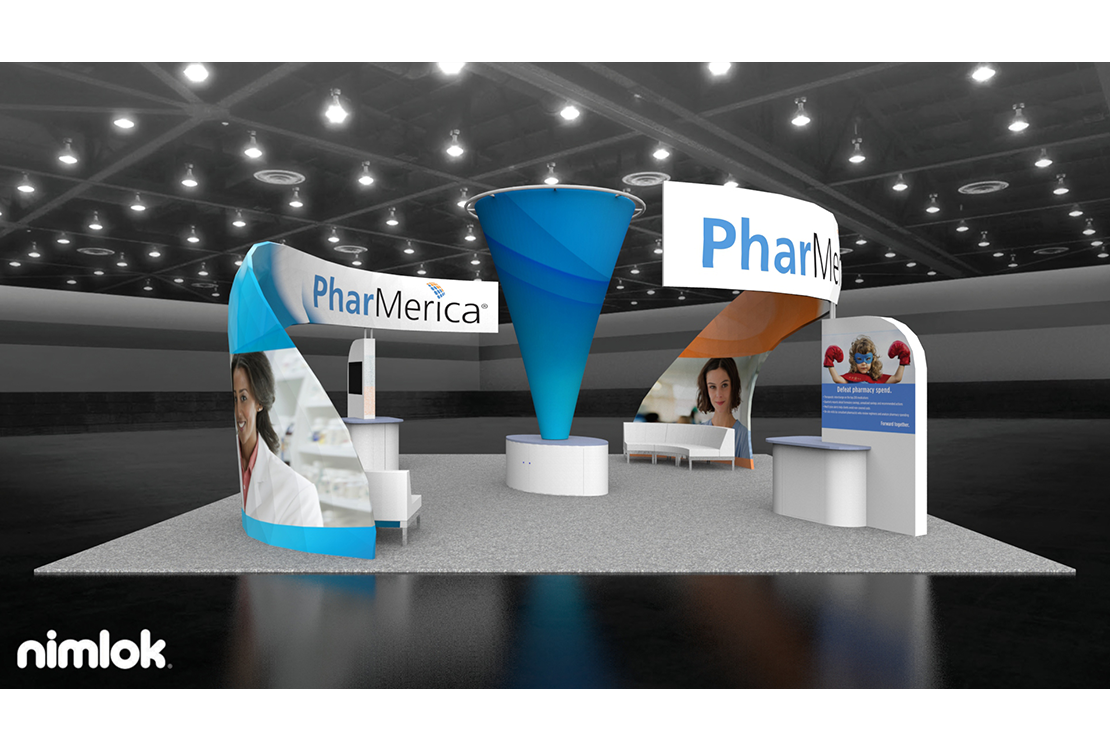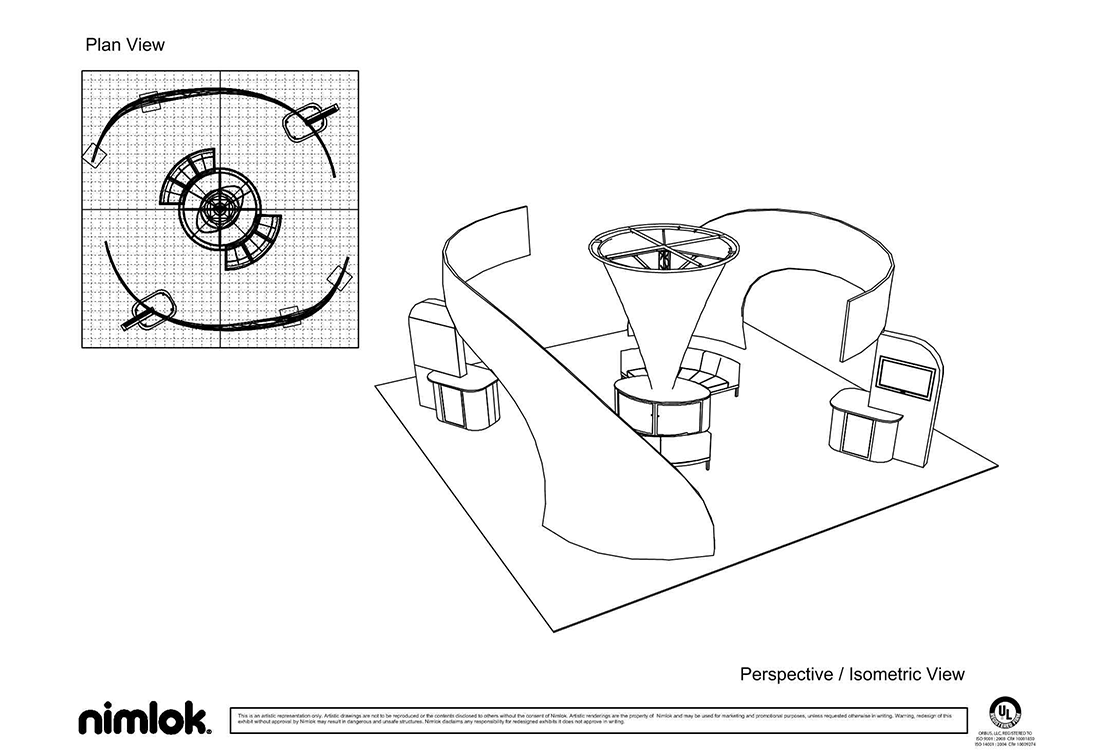 Client's Comments

"PharMerica approached us with very specialized exhibit needs. Our team here at Nimlok Kentucky rose to the occasion and delivered a creative exhibit solution that not only met PharMerica's needs, but exceeded them."
- Glenn Grizzle, Account Manager, Nimlok Kentucky
Design Challenge
PharMerica is a leading provider of pharmacy services, medication services, medication management and consultant pharmacist services to senior living and assisted living facilities nationwide. PharMerica needed an exhibit solution that could meet the strict exhibit regulations for the PMC National Shows, including a prohibition on exhibit rigging and an eight hour window for exhibit assembly. In addition to complying with show regulations, PharMerica desired an exhibit that would help educate attendees on PharMerica's services and capabilities.
Design Solution
PharMerica partnered with Nimlok Kentucky to design a 30' x 30' island exhibit for the Argentum Senior Living Show. To ensure that PharMerica's exhibit complied with show setup regulations, Nimlok Kentucky designed two rigging-free fabric structures that could be assembled within the eight hour exhibit setup window. Two custom-built attendee education kiosks were designed to both teach attendees about PharMerica's capabilities and support the exhibit's main fabric structures and also provided ample on the floor storage space. In the center of the exhibit a fabric-based funnel structure served as an attention-grabbing centerpiece. When disassembled, the exhibit could be packed into a few small crates, making it shipping and storage friendly. PharMerica was more than pleased with Nimlok Kentucky's design and plan on making additions to the exhibit for future shows including adding more height to the center funnel and lighting underneath the edges of each counter.