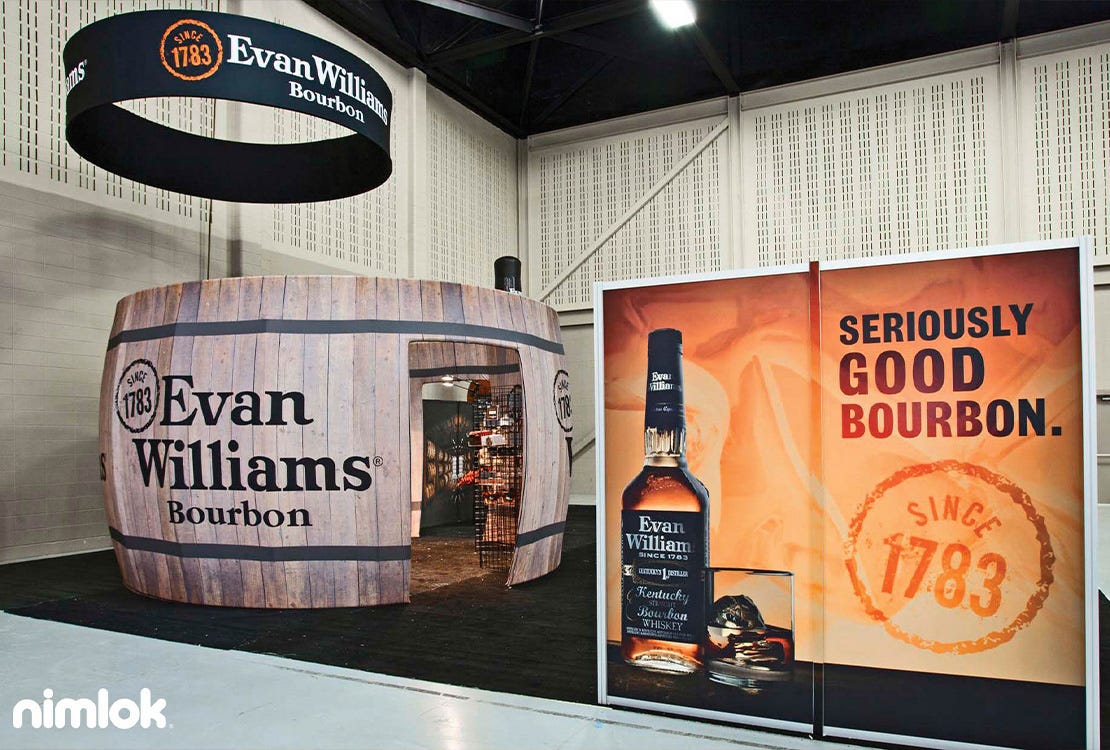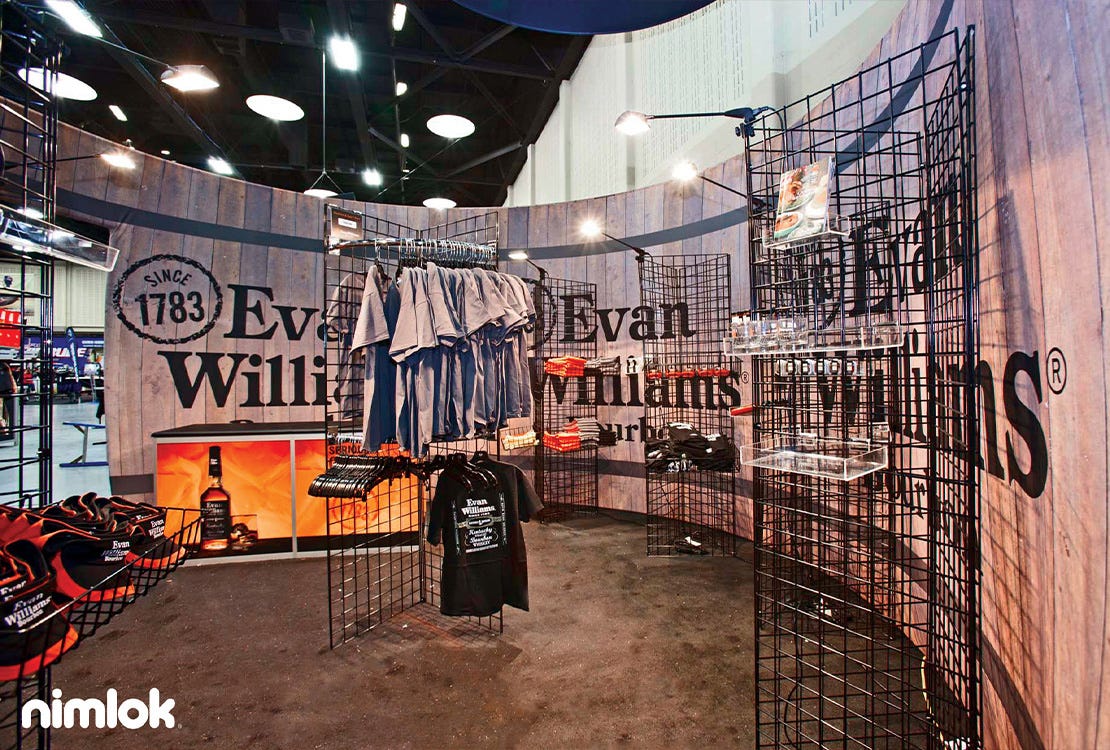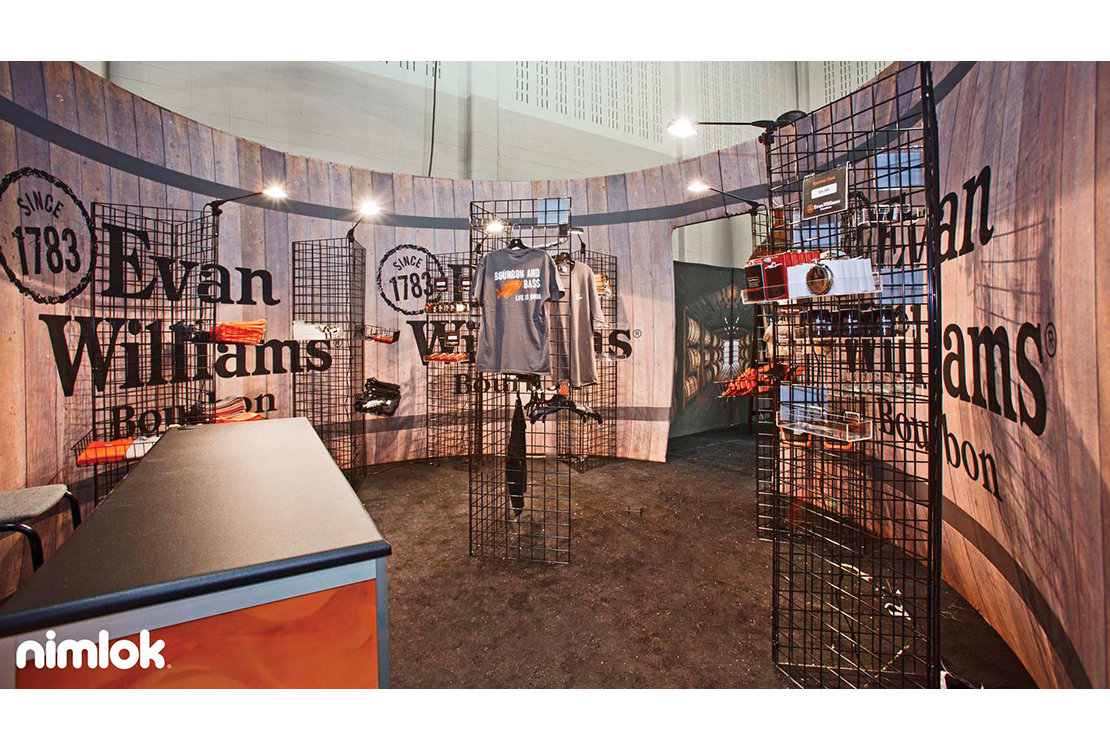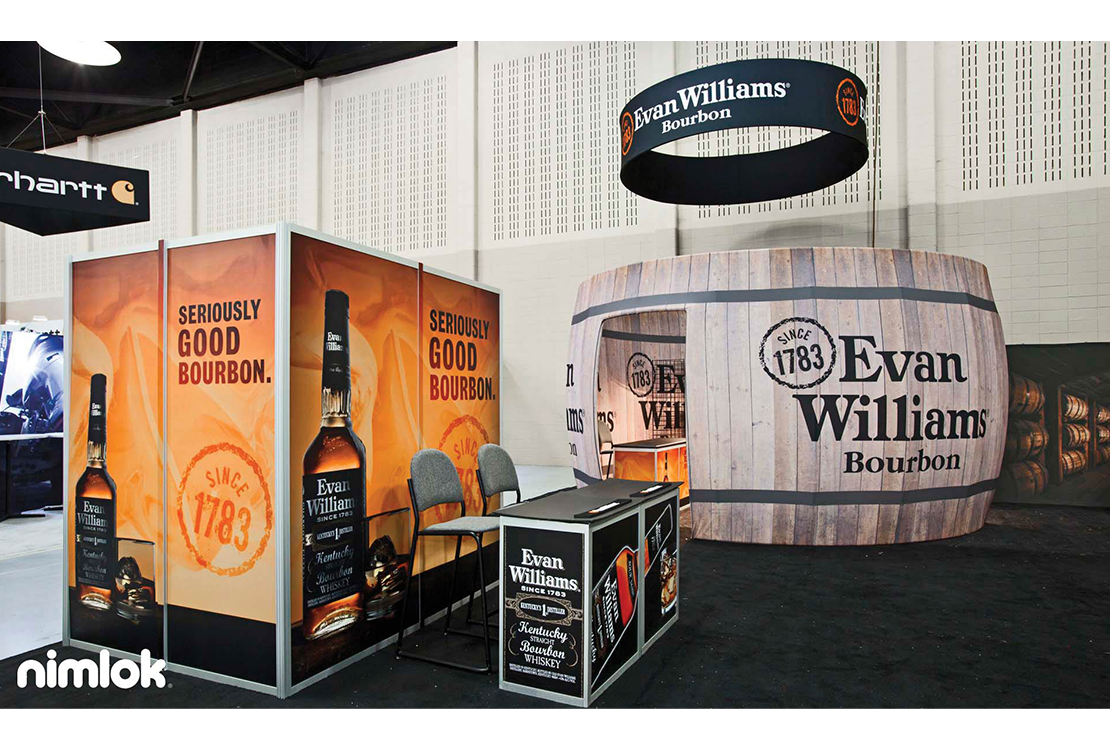 Client's Comments

"Nimlok Kentucky helped us create a great environment for all of our activities. The booth was well received and created an impactful and memorable experience for our visitors."
Chris Ratterman, Associate Brand Manager, Heaven Hill Distilleries, Inc.
Design Challenge
Evan Williams is a brand of bourbon whiskey bottled in Kentucky. Looking to update their exhibit, brand and messaging Evan Williams asked Nimlok Kentucky to design an exhibit sales environment that showcased their product and brand. Evan Williams specifically wanted a bourbon barrel replica to house a large product area but, because the exhibit would travel to multiple events, needed it to be relatively portable.
Design Solution
Nimlok Kentucky created a 20' wide and 10' high round tension fabric display using a lightweight aluminum frame for easy assembly, storage and shipping. The use of high-quality printed graphics gave the barrel the realistic wooden look Evan Williams wanted. Display shelving, counters and lighting created a novel and exciting sales space inside the barrel. An extra locking graphic paneled room outside the barrel provided additional product storage while seamlessly fitting into the design. The space was complemented by a hanging fabric structure and additional tension fabric walls. Evan Williams' new traveling showroom perfectly captured the brand and product messaging while remaining a functional and portable solution.