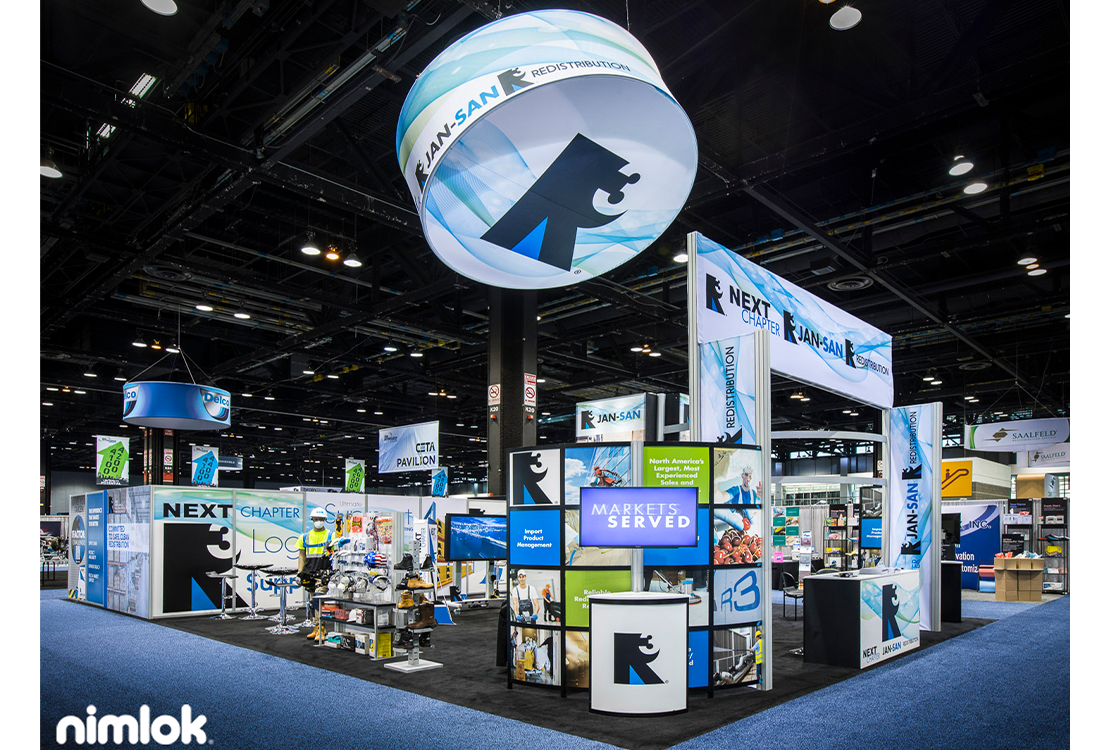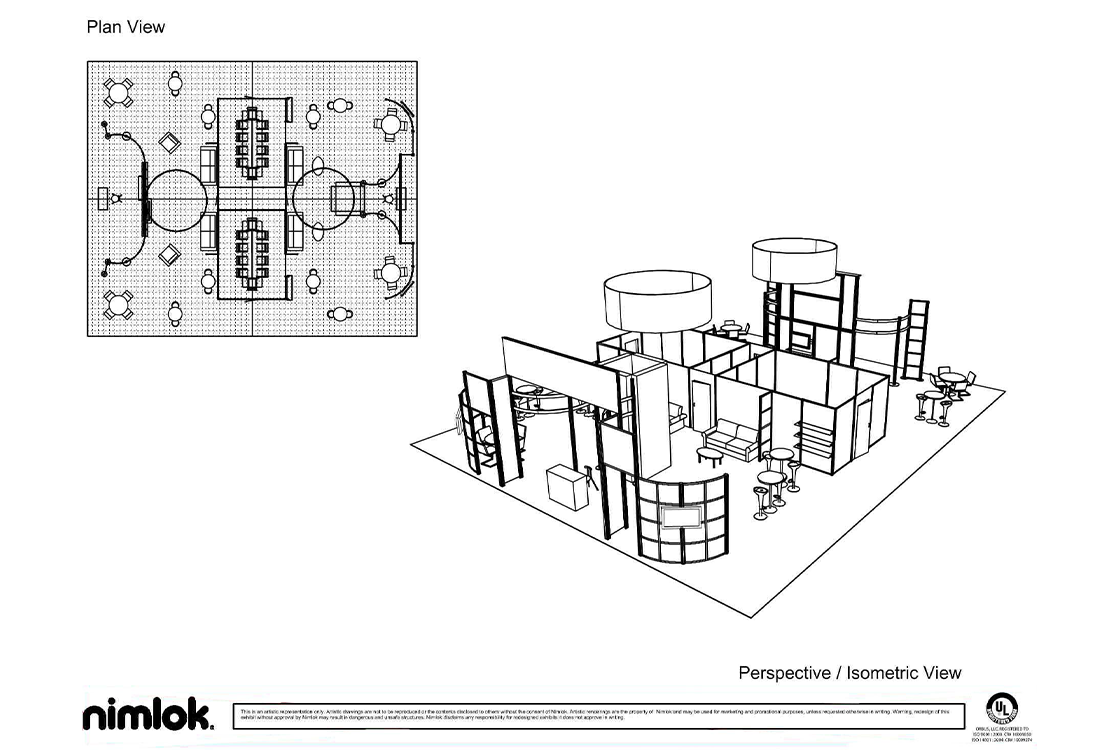 Client's Comments

"The staff at Nimlok St. Louis were extremely easy to work with and had great ideas in terms of designs and layouts."
- Jim Merfeld, Marketing Director, R3 Redistribution
Design Challenge
R3 Redistribution is the sole redistribution organization covering North America and specializes in providing end-to-end supply chain services as well as consultative, technology and training solutions to customers.

Faced with an aggressive multi-show calendar, R3 Redistribution needed an exhibit that could reconfigure and adapt for each show, while conveying the full-breadth of supply chain products and services offered by the company, while reinforcing brand recognition and positioning the company to prospects in the cleaning industry. R3 Redistribution needed a large-scale reconfigurable exhibit solution that could be broken down and reconfigured to meet a diversity of event marketing requirements.  
Design Solution
R3 Redistribution joined forces with experienced Nimlok dealer, Nimlok St. Louis, to design a multi-purpose 50' x 60' reconfigurable exhibit that could reconfigure into a variety of sizes, from a 10' x 10' to a full 50' x 60' space.

To attract visitors to R3 Redistribution's exhibit, multimedia stations and product shelving were placed at key entry points to the exhibit to ensure that passersby were aware of R3 Redistribution's capabilities.

Once visitors entered the space, they were immediately greeted by a collection vibrant graphic panels that visually communicated how R3 Redistribution could assist with common logistics and inventory challenges.

The reconfigurable nature of R3 Redistribution's exhibit allowed for different shapes, layouts and dimensions to be fashioned from the same basic elements, creating greater flexibility in meeting design needs from show to show, reducing exhibit design costs and improving overall return on investment.

R3 Redistribution was pleased with the budget-friendly multipurpose design provided by Nimlok St. Louis and the commitment to making sure their trade show exhibit needs were met on time and within budget.